More youths from south Kashmir join militant camps post-Burhan Wani's death
A considerable number of Kashmiri youths, especially from south Kashmir, have been missing and are believed to have joined the ranks of militant groups after the killing of Hizbul Mujahideen militant Burhan Wani in July this year.
Srinagar: A considerable number of Kashmiri youths, especially from south Kashmir, have been missing and are believed to have joined the ranks of militant groups after the killing of Hizbul Mujahideen militant Burhan Wani in July this year.
A conglomerate of four districts -- Pulwama, Kulgam, Shopian and Anantnag, which has seen an uprising since Wani was killed in an encounter with security forces on 8 July, is believed to have accounted for the disappearance of nearly 80 youths in past two months with majority from Pulwama district, sources in the know said.
According to the intercepts of militants groups and some sketchy intelligence inputs gathered from the ground in south Kashmir, youths were mainly moving towards Hizbul Mujahideen militant group with a few attracted to banned Lashker-e-Taiba, they said.
Senior officials in the security establishment agreed that there was no clear picture of situation in South Kashmir's rural areas and with army and security forces being pushed into these places, a clear picture will emerge.
Police has been forced to concentrate more on law and order than on counter-insurgency operation in the last two months there has been little intelligence that has been generated during the period, they said.
Simultaneously, the security forces including army is moving quietly into South Kashmir, which has been the most politically sensitive area of the Valley and centre point of 2-month-old agitation, to 're-claim' the lost ground from the agitators and bring some semblance of rule of law.
During a recent meeting, army top officials suggested that there was a need for "re-claiming the areas which had been under occupation of protesters" after which troops have been moved in for area domination.
Traffic on the national highway was being regulated and allowed to move only in a convoy, the officials said. This has been happening because of protests post killing of Burhan Wani in an encounter on 8 July.
Over 70 people have been killed so far in these protests. South Kashmir, a traditional bastion of ruling PDP which is having an alliance government with the BJP, has become into a virtual breeding ground for militants with many youths joining their rank and file or becoming their sympathisers.
Better intelligence network of terrorists, assistance of people to local terrorists, heavy turnouts at the funerals of militants and stone-pelting on security forces even during encounters has virtually become a routine affair in the region.
Small boys armed with stones, lathis have laid a virtual seize of arterial roads leading to the national highway thereby restricting the movement. Constant engagement of protesters with security forces show little signs of things returning to normalcy anytime soon.
Pictures emerging from lanes and by lanes show written slogans favouring 'independence', support to terror groups and glorification of militants killed in encounters with the security forces.
The sources said that the figure of youth joining various militant groups could easily cross 100 mark once a detailed district wise analysis was carried out.
Last year, out of the 90 youths, who had joined militant groups, 80 per cent of them hailed from various districts of south Kashmir alone.
The worst-hit areas are Heff-Shrimal in Shopian district, Samboora, Lillahar, Pulwama town and Tral of Pulwama district, Qaimooh and Redhwani in Kulgam district and Redhwani in
Anantnag district.
These are the areas which are dotted with apple orchards and lead to dense forests where militants are holed up, the officials said, adding that in case the army mounts pressure on one side, they escape and mingle with the local population on the other.
The intelligence network of the militant groups, which had ended in mid-1990s, has revived again and the terrorists come to know about the advancement of security forces, giving them an advantage to flee the area, the officials said.
The adjoining jungles which are dotted with Poplar and Pine trees provide a platform for terrorists to train new recruits, the officials said, adding there have been information that militants were being trained in Kamla forest of Shopian district but when raids were conducted, no one could be found.
Having a population of over 23 lakh, South Kashmir, which has been political quite active, is also considered the bastion of Jamaat-e-Islamia group and have been traditionally voting for PDP. The defunct Muslim United Front (MUF) of late 1980's, many of whose sympathisers had picked up guns in 1990s following alleged rigging in 1987 elections, was born in south Kashmir and so was PDP, which had formed an alliance government with the BJP in March last year.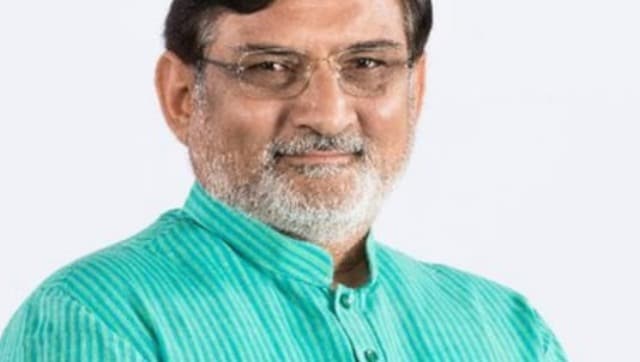 India
In the cross-currents of development and a dark agenda floats Lakshadweep's future. Its moment to choose has come
Politics
In February, over 200 LJP leaders had joined the Janata Dal United (JDU) in Bihar, including former state general secretary Keshav Singh
Politics
Several BJP leaders downplayed the impact of Mukul Roy's return to TMC, with Dilip Ghosh saying Roy himself wasn't sure whether the BJP 'gained anything'