More please: Monsoon Session showcased the best of Indian parliamentary democracy
As the Monsoon Session drew to a close on Friday it left a sense of relief, ushered in hope and gave us a glimpse into the marvel that is Indian democracy.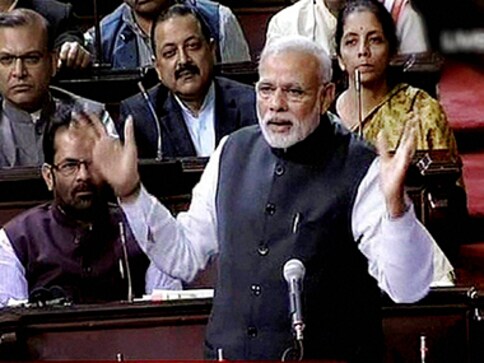 As the Monsoon Session drew to a close on Friday it left a sense of relief, ushered in hope and gave us a glimpse into the marvel that is Indian democracy. It was one of those scarce junctures when our habitually bickering Parliamentarians engaged not just in vaad and vivaad but also samvaad, ploughing through an ocean of collective wisdom to forge out a significant Constitutional innovation.
The enactment of The Constitution (122nd Amendment) Bill for the rollout of the Goods and Services Tax (GST) was a momentous occasion. Fittingly, the accompanying lengthy debates in both Houses lived up to the magnitude of the Bill, featuring informed discussions, measured interventions and high-minded deliberation. It was a welcome change from the cesspool of muck the Parliament had been reduced to in recent times where session after session fell prey to cynical strategy of obstructionism from the opposition or the government's lack of flexibility to meet it.
Consider that in just 20 sittings, the Monsoon Session this year passed 19 bills — 14 in Rajya Sabha and 15 in the lower House. While six hours and 33 minutes were wiped out due to interruptions followed by forced adjournments, the lawmakers sat late for over 18 hours to make up for it. This proves that when cynicism gives way to hope, diversity may actually work in favour of unity, making it stronger and more durable.
Chief, among the Bills passed, was obviously the GST bill, the culmination of a 13-year-old effort and a shining example of Indian federalism. Much will depend on how the yet-to-be constituted GST Council strikes a balance between revenue generation and a rate of reasonable taxation to keep inflation in check. Much still will depend on the politics of it in India's unending cycle of elections. And more will depend on economics — how many goods are exempted from GST's jurisdiction. One cannot underestimate India's knack of never missing an opportunity to miss an opportunity.
But if administered wisely, the Constitutional leap of faith will be more than repaid by a game-changing transformation that heralds an era of single market and better cooperative federalism.
But GST wasn't the only Bill to see the light of the day. Other significant legislations include the Benami Transactions (Prohibition) bill, Taxation laws (Amendment) bill, Factories (Amendment) bill, Employee's Compensation (Amendment) Bill, Indian Medical Council (Amendment) bill, National Institutes of Technology, and the Science Education and Research (Amendment) Bill and the Institutes of Technology (Amendment) Bill.
While the Upper House deliberated for more than 112 hours during the 20 sittings, the Lok Sabha sat for 121 hours.
Apart from this, the Rajya Sabha on Thursday also passed the amendments to the Maternity Benefit Act that seeks to provide 26 weeks of maternity leave to working women and 12 weeks to commissioning mothers. It also introduced an enabling provision of "work from home" for nursing mothers. As an Economic Times report points out, the provisions are applicable to all establishments employing 10 or more people. The amendments will help about 1.8 million women in the organised sector, according to the Union Cabinet.
The productivity percentage one day before the last day of the Monsoon Session was nearly 100 for Lok Sabha and 99 percent for the Rajya Sabha. In comparison, the Winter Session from 5-18 December was frozen in non-activity. According to PRS Legislative Research (PRS), a think tank tracking the work of Parliament, the Lok Sabha was productive for just six percent of the total available time and the Rajya Sabha 19 percent.
The session during last monsoon saw Congress holding the Parliament to ransom over resignation demands of external affairs minister Sushma Swaraj and Rajasthan Chief Minister Vasundhara Raje. The government dug in its heels and all we had was live ruckus on TV followed by adjournements.
What changed?
For one, the government's approach. Narendra Modi quickly realised that his overwhelming mandate will go waste if he fails to crack opposition obstructionism. It failed to breach opposition unity and a belligerent Congress made stonewalling of Parliament the pivot of its political survival. With session after session being washed away, taxpayers' money was being wasted, the public was being duped and Modi's goodwill was getting frittered away.
The Prime Minister changed his council, ushering in sweeping changes in the Cabinet and went for a reconciliatory approach. A simultaneous churning to this effect was being championed by Finance Minister Arun Jaitley, who relied on cooperative federalism to checkmate a recalcitrant Congress.
On the opposition side, the states quickly realised the futility of obstructionism. Through his sincerity, technical competence and persuasive approach, Jaitley turned the tables on Congress by garnering near total support among states including from Congress's allies.
The grand old party realized that it stands the risk of being seen as a bad loser. The confluence of reasons finally allowed for a much-needed reaffirmation of federal principles.
Let's have more of it.
Find latest and upcoming tech gadgets online on Tech2 Gadgets. Get technology news, gadgets reviews & ratings. Popular gadgets including laptop, tablet and mobile specifications, features, prices, comparison.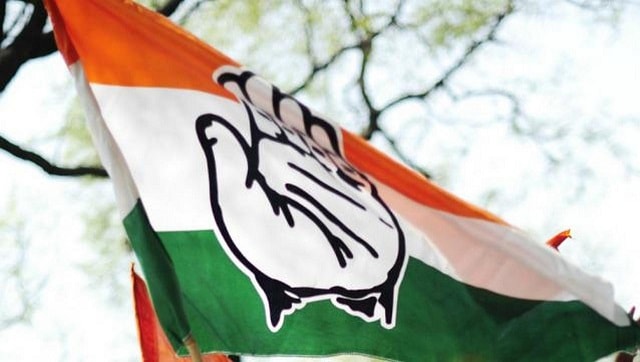 Politics
The statement by senior leaders in the Pilot camp came hours after Randeep Surjewala said the dissident MLAs should give up the hospitality of the BJP if they want to hold a dialogue
World
Several youth-led demonstrations have sprung up across Thailand since last week, when thousands of activists defied a coronavirus ban on gatherings and staged one of the largest street rallies since a 2014 military coup
First Cricket News
Legendary England all-rounder Ian Botham has been made a member of the House of Lords of the British Parliament.