Monsoon Session of Parliament: Rajnath Singh to address both Houses on NRC dispute; bill to restore SC/ST Act to be taken up today
It was an eventful day in both Houses of Parliament on Wednesday, as the Lok Sabha saw the Centre and Opposition sparring over the National Citizen's Register (NRC) in Assam, and the Rajya Sabha was adjourned for the day after disruptions during Amit Shah's speech.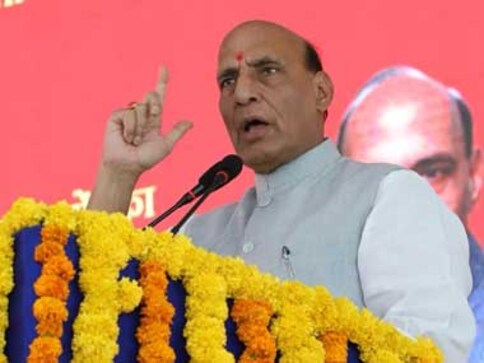 The Monsoon Session of Parliament saw heated proceedings in both Houses on Wednesday, with the government and Opposition sparring in the Lok Sabha over the National Register of Citizens (NRC) draft release in Assam, while the Rajya Sabha was adjourned following several disruptions during BJP president Amit Shah's speech.
On Thursday, Parliament is likely to continue discussions on key topics such as NRC, Doka La dispute, among several other bills.
The BJP has issued a three-line whip to its Lok Sabha MPs for Thursday and Friday, ANI reported.
On Wednesday, BJP MP Manoj Tiwari wrote to Union Home Minister Rajnath Singh, asking to "conduct a survey in Delhi too (like NRC) as a large number of Rohingya and foreign intruders are residing in Delhi and many of them have also attained Aadhaar and ration cards", the news agency ANI wrote.
Restoration of the SC/ST law
The Union Cabinet on Wednesday agreed to a bill to restore the original provisions of a law preventing atrocities against Dalits and tribals, consenting to a key demand of Dalit groups ahead of their call for a 'Bharat Bandh' on 9 August, a top government source said.
The bill to restore the original provisions of Scheduled Castes and Scheduled Tribes (Prevention of Atrocities) Act will be brought in Parliament, he said.
Doka La
On Wednesday, External Affairs minister Sushma Swaraj told the Lok Sabha that the main objective of the informal summit between Prime Minister Narendra Modi and Chinese president Xi Jinping at Wuhan was to ensure mutual comfort, mutual understanding and mutual trust between the two leaders and all the three objectives have been achieved.
"We have resolved the Doka La issue with diplomatic maturity without losing any ground. There is no change in the status quo (on the ground). There is not an iota of change," she said during Question Hour. "The face-off at sight has been resolved on 28 August 2017."
Increase in MSP for Kharif crops
PRS Legislative reported that the Rajya Sabha is likely to discuss the recent increase in MSP for Kharif crops.
The Centre, in July, had decided to radically increase the minimum support price (MSP) for Kharif crops as a move to fulfill its Budget promise and address farmers' concerns about the cost of crops.
However, some farmers' outfits expressed displeasure at the modifications, claiming that the hike for paddy, especially did not match the claims of the BJP government which had promised a greater increase.
Bills that are listed to be discussed in Lok Sabha
The Constitution (One Hundred and Twenty-third Amendment) Bill, 2017, The National Sports University Bill, 2018, The Banning of Unregulated Deposit Schemes Bill, 2018, The National Medical Commission Bill, 2017, MoneyControl reported.
Bills that are likely to be discussed in the Rajya Sabha: The DNA Technology (Use and Application) Regulation Bill, 2018, The National Council for Teacher Education (Amendment) Bill, 2018, The Homoeopathy Central Council (Amendment) Bill, 2018, The National Trust for Welfare of Persons with Autism, Cerebral Palsy, Mental Retardation and Multiple Disabilities (Amendment) Bill, 2018, The Criminal Law (Amendment) Bill, 2018, The Insolvency and Bankruptcy Code (Second Amendment) Bill, 2018, The Right of Children to Free and Compulsory Education (Amendment) Bill, 2018.
Politics
The one-family-one-ticket rule is up for discussion as Congress prepares for a three-day Chintan Shivir in Udaipur. Does this mean if Rahul Gandhi is contesting an election sister Priyanka cannot?
India
The defence ministry said the implementation of scales of accommodation – 2022 would facilitate improvement in facilities and infrastructure for the stay of the armed forces personnel
India
Bommai said he will have to decide on the days and schedule considering the upcoming Rajya Sabha and Legislative Council polls, also the possibility of local body polls being announced