Monsoon Session of Parliament: NDA, Opposition clash over suspension of Congress leaders in Lok Sabha
Lok Sabha saw a verbal clash between the ruling side and the opposition, with Congress demanding an immediate debate on the lynching issue while the BJP sought an apology from the Congress members suspended for throwing papers towards the Speaker
New Delhi: Lok Sabha on Thursday saw a verbal clash between the ruling side and the opposition, with the Congress demanding an immediate debate on the lynching issue while the BJP sought an apology from the Congress members suspended for throwing papers towards the Speaker.
Raising the issue during the Zero Hour, Leader of the Congress Mallikarjun Kharge said his party had given a notice on 5 June for a discussion on the lynching issue and has been giving adjournment notices.
He claimed that Speaker Sumitra Mahajan was ready for it but not the government.
Seeking an immediate debate, he said his party would not raise the issue of the revocation of its six members' suspension if the House took up the lynching issue for discussion.
Mohammad Salim (CPM) wondered if the concept of adjournment notice should be removed from the rule book, leading to a brief uproar.
"If an adjournment notice is not accepted on such an issue (lynching), then what is the point of having it," he asked, claiming that over 50 people have been killed in mob violence.
Mahajan said Salim could not challenge the Speaker as she noted that she only disallowed the notices for suspending the Question Hour but never denied a discussion on the issue.
"I have always been willing to allow a debate," she said.
Sudip Bandyopadhyay (Trinamool Congress) also supported the demand for a discussion on lynchings, saying it was the most important issue. "Let's start a discussion," he said.
Parliamentary Affairs Minister Ananth Kumar said the government was always ready for a debate on the issue but it was the House's decision to take up the matter of agriculture crisis first.
He then launched a sharp attack on the Congress for its members' protest in the House during which they threw paper balls towards the Chair, a charge denied by Opposition members.
Had he thrown paper balls towards a woman Speaker outside Parliament, it would have invited a criminal case, Kumar claimed, saying Parliament was the temple of democracy and the Opposition party should tender an apology.
He made another comment aimed at the Congress but it was expunged by the Speaker.
Congress members later trooped into the Well, raising slogans and carrying placards even as the Speaker carried on with the proceedings.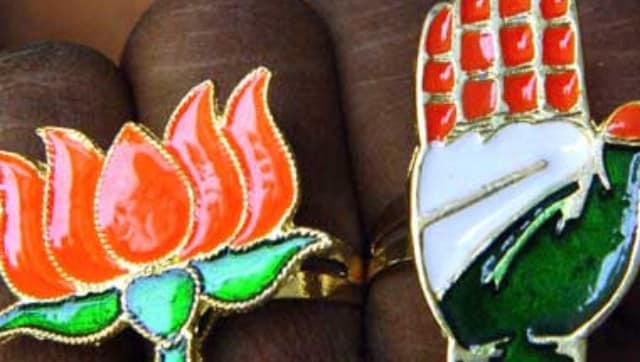 India
Cabinet minister Yashpal Arya and his MLA son Sanjiv Arya quit the BJP to join the Congress. MLA Rajkumar left the Congress to join the saffron party
India
Elections for the 403 Assembly constituencies in Uttar Pradesh will be held in seven phases starting 10 February, the Election Commission said
India
As seen in Punjab, the Congress is brazenly undermining the office of the Prime Minister and by doing so, also damaging the integrity of our democratic institutions