Monsoon Session of Parliament, Day 9: After week full of disruptions, Lok Sabha witnesses smooth sailing
After almost a week the two Houses witnessed smooth proceedings that led onto a few meaningful discussions.
After almost a week, the two Houses of Parliament witnessed smooth proceedings that led onto a few meaningful discussions. While Lok Sabha witnessed sloganeering and protests in the morning session, with the Congress demanding withdrawal of suspension of its six MPs and a debate on mob lynchings, peaceful proceedings returned in its post-lunch sitting.
Soon after the House met, Jai Prakash Narayan Yadav of RJD raised the issue of the Janata Dal(U) leaving the "grand alliance" in Bihar and forming a new government with BJP. Yadav shouted from his seat, calling it a "murder of democracy".
Soon after, Congress members were seen raising slogans demanding revocation of the suspension on their six MPs, and demanding a debate on mob lynchings.
The House saw a brief adjournment of around 25 minutes.
As the House met again, Question Hour proceeded amid sloganeering, and Congress members who were standing near the Speaker's podium were seen displaying placards.
After Question Hour, the Speaker allowed Opposition members to speak on the issue. She said she was not against the debate on mob lynchings.
Congress leader Mallikarjun Kharge said the party had first given a notice for a short duration debate under Rule 193 on 5 June, and subsequently notices were given under adjournment motion.
Kharge also said that the Speaker, during a meeting with Congress members, had said that she is ready for debate, but the government needs to be convinced.
Mahajan said Kharge was twisting her words, and added, "I said I am ready for debate but everyone has to be ready."
Kharge interrupted, saying the Congress would not ask for revoking the suspension of their six MPs, "We will not ask about revoking suspension," to which Mahajan said they have "not yet apologised".
"What do you mean by saying you will not ask about it? You have not even apologised yet," Mahajan said.
As Kharge asked for the debate, he was joined by Sudip Bandyopadhyay of Trinamool Congress, who said that if possible, the discussion should start on Thursday itself. "Mob lynching is a serious issue. We must start the discussion immediately, if possible, on Thursday," he said.
Communist Party of India-Marxist (CPM) member Mohammed Salim, meanwhile, raised his pitch and questioned why the issue was not being debated under the adjournment motion despite it being an important issue.
"For the last two weeks, we have been submitting notices under adjournment motions. Fifty persons have been killed in mob lynchings. People are living in fear. If we don't discuss it who will?" asked Salim. "Should we take adjournment motion out of the rule books? A 16-year-old boy is being killed and we are not discussing it... what are we doing here?"
Mahajan replied, "I have not denied debate on any issue. I did not say adjournment motions should not be admitted, I only said I will not suspend Question Hour. In matters as this, everyone should be taken on board," she said.
Parliamentary Affairs Minister Ananth Kumar, meanwhile, said that the Opposition wanted to discuss violence that was occurring outside, but did not want to speak on the incident that took place in the House when paper bits were thrown at the Speaker.
"Just asking to revoke suspension will not help... I would also request Mohammed Salim, you want to discuss the violence outside, but what happened in the House, was it right? This is a temple of democracy, the Speaker is the head, and on her paper bits were thrown. If they would have done it outside, they would have been charged under IPC. We are ready for debate but we will not allow this in the House," he said.
The Speaker then took up Zero Hour mentions, as Opposition members continued to raise slogans. The House was later adjourned for lunch.
Post-lunch, the House resumed proceedings in peace for the first time in the week, and The Companies (Amendment) Bill 2016 was passed.
The Lok Sabha passed the bill that seeks to strengthen corporate governance standards, initiate strict action against defaulting companies and help improve the ease of doing business in the country.
Piloting the Companies (Amendment) Bill, 2016, Minister of State for Corporate Affairs Arjun Ram Meghwal also said that NSEL and PACL scams were a legacy of the previous regime which the current government is trying to address.
The bill, which was passed by a voice vote, provides for more than 40 amendments to the Companies Act, 2013, which was passed during the previous UPA regime.
Meanwhile, in the Rajya Sabha, there was a discussion on how there can be no compromise on the issue of cross-border terrorism and that the onus is on Pakistan to create a conducive atmosphere for a constructive and comprehensive bilateral dialogue, the government told the Rajya Sabha.
In response to a question, Minister of State for External Affairs VK Singh said India's consistent position has been that entire state of Jammu and Kashmir is an integral part of India and a part of the territory of the state has been under illegal occupation of Pakistan. "India is committed to addressing all outstanding issues, including Jammu and Kashmir, bilaterally and through peaceful means in accordance with the Simla Agreement and Lahore Declaration," he said.
On the issue of the Sikkim standoff, External Affairs Minister Sushma Swaraj said that India is not a "mute spectator" to the sufferings of the Tibetan people and the issue of stapled visas given to Arunachal Pradesh residents by China.
Replying to supplementaries in the Rajya Sabha, Swaraj said there is "no quid pro quo" with China as far as the question of the latter recognising Arunachal Pradesh as part of India is concerned.
"We used to earlier talk of 'One China' policy, but we used to say that Arunachal Pradesh is an integral part of India. And when we say that, we want China to also recognise this. Our policy has been very clear," she said.
The minister said the issue of stapled visa to Arunachal Pradesh residents by China has been raised "in every bilateral meeting at various levels, be it at my level or by the prime minister".
However, a section of Rajya Sabha members belonging to the Congress, DMK, TMC and CPI staged a demonstration in Parliament, demanding exemptions to Tamil Nadu from the purview of the NEET exam.
Speaking to reporters after the protest, Tamil Nadu MP MK Kanimozhi said as a principal opposition party in the state, the DMK was demanding a permanent solution for students in all fronts. "We will be persistently raising the issue in Parliament with the help of like-minded parties," she said.
Politics
Realising that it is too late to match the BJP's footprint for the upcoming state Assembly elections, the Grand Old Party is pushing for a digital blitz for the national elections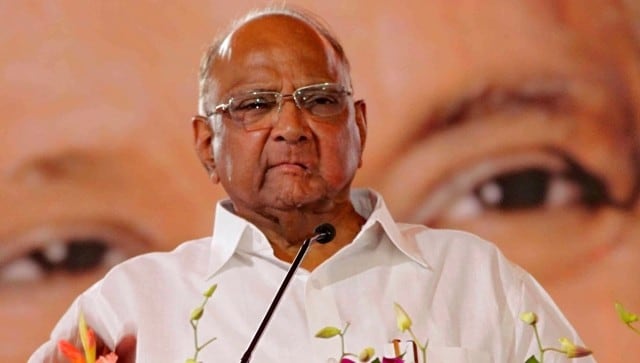 Politics
The NCP leader is running the last lap of his political career. And we all know how important the last lap is in the 4x400m relay race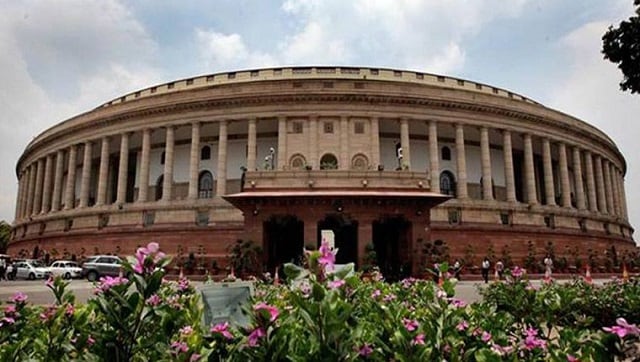 India
Out of 1,409 staff of Parliament 402 staff members have tested positive for the virus from 4 to 8 January after which their samples were sent for genome sequencing to confirm the variant, according to an official