Money, money: TN poll was all about buying your vote
This Tamil Nadu election was all about money power. Candidates tried hard to evade Election Commission vigil to pass on cash for votes. Rs 25 crore is the average spend reported in each constituency. DMK may have outspent Jaya 10:1. But is money enough to buy your vote?
Only the time zone remains the same as one flies from Kolkata to Chennai trying to make sense of election dynamics in the two politically-significant states. Some other superficial similarities can also be mentioned.
In both states, it's a woman who is single-handedly spearheading the challenge to overthrow well entrenched, formidable and powerful governing elite. Only the very brave will try and settle another debate: Which of the two, Mamata or Jayalalithaa - is more difficult, unpredictable and easily combustible.
It's ironical, but the two women are the biggest brand ambassadors for both sides; the one advocating change as well as the one defending status quo.
But the point I want to drive home is something else. It's the stark - even sickening and grotesque to an extent - difference in the manner in which politics is practiced in the two states.
In West Bengal, one hardly hears about the influence of money power in the elections. There's talk of muscle power, ideology (even ideological corruption) and, of course, personalities.
Enter Chennai, and it's like everyone is grooving to the tune of "Money, Money, Money, it's a Rich Man's World."
It's like moving into a completely different moral universe. The consensus figure of average expenditure per constituency which is doing the rounds amongst those in the know of  such things in Chennai is around Rs 25 crore. That's not even 1 % of the amount that has been spent in many West Bengal constituencies.
The meaning of ingenuity assumed different proportions during elections in Tamil Nadu. The problem: how to hoodwink the Election Commission to ensure safe delivery of cash to voters.
One hears stories of 1,000-rupee notes rolled in a pen being distributed by milkmen and community elders giving away gold coins.
In many cases, the recipients were asked to swear by their children and promise that they will vote for the party which paid them. According to a leader of the governing alliance, not many people will be heartless enough to swear by their children and vote otherwise.
The gender equation also comes into play while doing this electoral math. "Women are more reliable. They never lie and remain loyal. If they take money they will vote for you."
It's not that the AIADMK has not distributed cash. But the DMK had more money. There's near consensus that the ruling party enjoyed a 10:1 edge over their rival on this front.
The role of big money is factored in every calculation and discussion about the likely outcome of state elections. The unbelievable scale of money distributed by the DMK in the last three days before the vote is now the subject of local folklore.
There are many who believe that the high voter turnout as well as the photo-finish being projected by some pollsters is the direct consequence of this last mile dash to distribute cash.
If this logic holds true, then perhaps this will be the first time when money power alone will be able to so decisively swing an election outcome.
My hunch! Or is it wishful thinking?
I get the sense that Jayalalithaa will win quite easily.
Money can certainly buy a lot. But not popular will, I hope.
Politics
Initially, election rallies and roadshows were banned until 15 January and were later extended till 22 January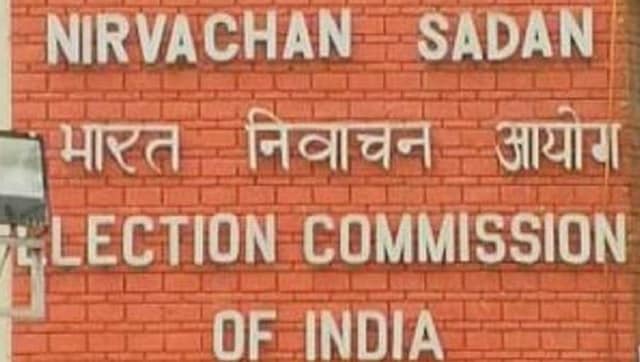 India
Giving details, Chief Electoral Officer (CEO) Punjab Dr S Karuna Raju said that the ECI has appointed Girish Dayalan as DC-cum-DEO Ferozepur, while Vineet Kumar will be the new DC-cum-DEO for Bathinda
India
Since morning, the ED has raided over 10 places in the state, which will be going to the polls on 20 February