Mohan Bhagwat rejects MS Golwalkar's rigid Hindutva norms in quest to project RSS as a progressive organisation
RSS chief Mohan Bhagwat was conscious that some of MS Golwalkar's thoughts were very controversial and actually appeared to be divisive.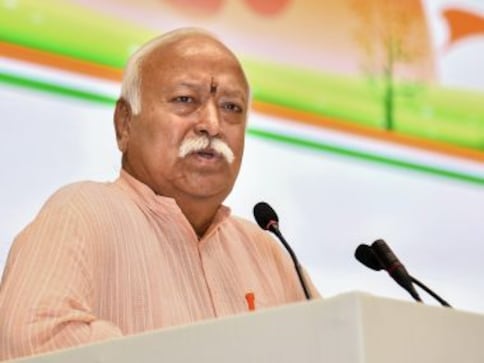 When Mohan Bhagwat publicly repudiated RSS' second and longest-serving chief MS Golwalkar's radical Hindutva thoughts as contained in Bunch of Thoughts during a two-hour long question-answer session on the concluding day of his three-day lecture series in New Delhi's Vigyan Bhawan he was not making an off the cuff remark. He was stating a considered view, which has been in vogue within the Sangh Parivar for over a decade but had so far not been made public.
The serving fountainhead of Sangh Parivar, Bhagwat thought it was time to let it be known to the wider world that the organisation has evolved beyond those thoughts and has not shied away in discarding ideas and philosophies which were not in sync with changing time.
By doing so and by talking at length with clarity on all contentious issues — ranging from "remote control or phone call from Nagpur to Modi government", position of women, Hindu, Hindutva, Hindu Rashtra, belief in Indian Constitution, position on national flag, dictatorial divisive organisation, Section 377, its position on Muslims and Christians, Ram Mandir and whole lot of other issues — the three-day lecture series by Bhagwat, the first of its kind in RSS' 93-year-old history in a way succeeded in what it strived to achieve, to portray it as a liberal nationalist socio-cultural organisation, which was inclusive and not "divisive Hindu force".
But the biggest takeaway was his redefinition of what Hindu, Hindutva, Hindu Rashtra meant for them. To do so it was important that he clarified RSS' position on Golwalkar's contention.
Consider what Bhagwat as the then Sarkayawah of RSS wrote in the foreword of the book, MS Golwalkar: His Vision and Mission: "Twelve volumes containing Sri Guruji speeches writings conversation and letters they have already been brought out. Naturally, they cover many subjects, some of them of contemporary relevance and some others of all time relevance. Time never stands still and circumstances do change. But thoughts of eternal values have relevance all through, they are ever sought for as and when occasions arise and in turn, they give right guidance providing right solutions. With this belief, a small team of capable hands joined together to gather such abiding thoughts of Sri Guruji from the aforesaid volumes and this anthology is the results."
He makes a clear distinction between abiding thoughts and transient thoughts. He was conscious that some of Golwalkar's thoughts were very controversial and actually appeared to be divisive. Each of Bhagwat's above said words were loaded. The fact that he writes that "a small team of capable hands joined together…" means that the decision to go through the exercise to bring a new compilation of Golwalkar's philosophy came as the issue was deliberated at length, perhaps for years within RSS and a consensus was arrived at before Bhagwat wrote it in the preface of that book.
The book was released in India and abroad in 2008 and was republished in October 2016.
An RSS functionary told Firstpost, "What Bhagwatji said at Vigyan Bhawan was not new to us. This has been Sangh's position for more than a decade but Sarsanghchalak saying something like at a public platform in front of this kind of an audience makes the difference." But the problem for the RSS and the BJP or other saffron sympathisers was due to lack of any stated policy of RSS on this account, they couldn't counter the critics and rivals charge against Golwalkar's divisive ideas.
Golwalkar who is popularly called as Guruji in Sangh Parivar circles is credited for the aggressive expansion of the organisation including allowing Swayamsewaks to branch out in various fields and work as its affiliates. But his radical thoughts about Hindus, democracy, Muslims, Hindu Rashtra as contained in his book Bunch of Thoughts have often been embarrassing to the RSS and to the BJP. Critics, Left-liberals and ideological opponents would pick up a portion or two to run down the RSS. In the run-up to the 2015 Bihar Assembly elections, RJD leader Lalu Prasad would show the cover of that book to make charges against the RSS and BJP on the reservation to Scheduled Caste, Scheduled Tribe and Other Backward Class. Liberal historian Ramachandra Guha had called him Guru of hate.
In response to a pre-submitted question on Golwalkar's Bunch of Thoughts where Muslims are called the shatru (enemy), Bhagwat on Wednesday said:  "Rahi baat 'Bunch of Thoughts' ki, batein jo boli jaati hain woh paristithi vishesh, prasang vishesh ke sandarbh mein boli jaati hain. Woh shashwat nahin rehti hai. Ek baat toh yeh hai ki, Guruji ke jo shashwat vichar hain unka ek sankalan prasiddh hua hai 'Sri Guruji: Vision and Mission' usme tatkalik sandarbh se aane waali saari batein humne hatakar usme jo sada kaal ke liye upyukt vichar hain woh rakhe hain. Usko aap padhiye. Usme aapko aisi baatein nahin milengi…. Jo Paristhi vas boli gai wo shahwat nahi rahti… Sangh Band sansthan nahi hai, samay badalta hai. hamari soch badalti hai, badalne ka permission Dr Hedgewar se mila hai" (So far as Bunch of Thoughts is concerned, every statement carries a context of time and circumstance…his enduring thoughts are in a popular edition in which we have removed all remarks that have a temporary context and retained those that will endure for ages. You won't find that remark there. What is said in a certain given situation does not remain eternal. Sangh is not a closed institution. Time changes, our thoughts also change and we have permission from Dr Hedgewar to change.)
On all three days, the RSS chief was consistent about the need to keep in sync with changing times. He was making a strong pitch to let people from cross sections of society, all caste and communities, as also political spectrum consider Sangh as an umbrella ideological tent where all could pick up something that they could think is good for them. From what he spoke and the way he spoke, it appeared that the Narendra Modi government's catchphrase Sabka Saath Sabka Vikas was not written by any famed copywriter but was drawn from Sangh's social philosophy.
To a question why RSS sends its swayamsewaks only to the BJP and not to any other party, Bhagwat wittingly responded "because no other party requests us to send a swayamsewak for the post of general secretary of the organisation. Let that request come from any other party and we will consider."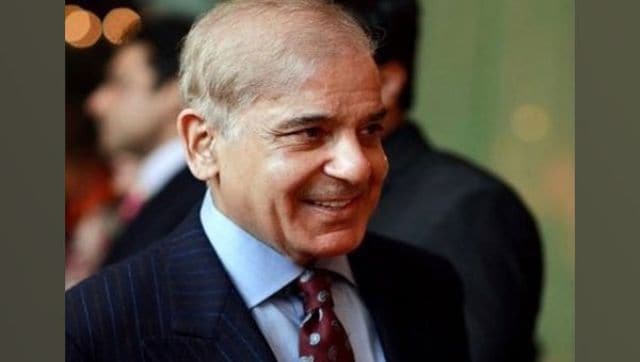 World
Shehbaz Sharif said that Pakistan has learned its lesson after several wars with India and stressed that now it wants peace with its neighbour
World
Former British foreign secretary Jack Straw recently claimed that the UK government instituted an inquiry and a team visited Gujarat to investigate the 2002 riots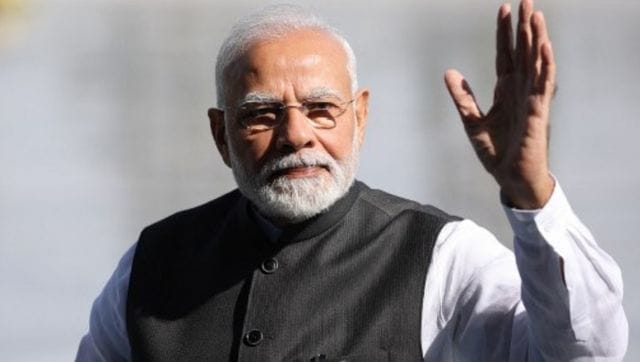 World
Call for an independent probe into the BBC over Modi documentary' on Change.Org, which strongly condemns the BBC for failing to meet the highest standards of editorial impartiality, has attracted over 2,500 signatures since it went online on Sunday night.