Modi's use of 'old man and dead son' metaphor to deride Congress is insensitive and unbecoming
The prime minister was completely out of line in mocking the Congress for criticising demonetisation, at a rally in Madhya Pradesh. His remarks were in consonance with the unmistakable trait of solipsism and lack of empathy.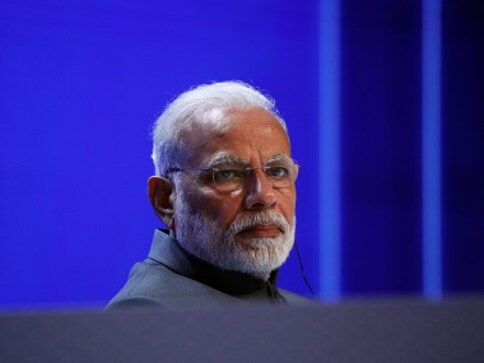 Six months, say, after demonetisation the jury may have been out, but within a year it had trooped back into the court and delivered an emphatic verdict: Prime Minister Narendra Modi's cloak-and-dagger exercise was a quixotic measure that slowed down the economy, striking hardest at sectors that were the most vulnerable and thus adversely affecting people who were most marginal. We shall count the costs as we proceed.
Now, two years on, Modi has cold comfort to offer those most badly affected by demonetisation. At an election meeting in Shahdol, Madhya Pradesh, the prime minister added insensitivity to his political arsenal with remarks that do not befit his office. Only the Congress and one family, he said, were still crying because what they had pilfered over four generations had been lost in one fell swoop. And then came the piece de resistance. 'Even an old man who loses his son recovers in a year. Imagine how much they must have lost that they are still finding it difficult to recover after two years (of demonetisation),' Modi said.
Around 50 people died as an indirect result of demonetisation, most of them taking ill after queueing for hours to change old notes for emergency expenses. Modi and other Bharatiya Janata Party (BJP) leaders were conspicuous in their refusal to reach out to the bereaved.
The tenor of their public statements about demonetisation was always the same: marked by the hackneyed theme that short-term pain was necessary to achieve long-term gains. It ignored the simple fact that those who bore the pain did not reap the gain.
As it happens, demonetisation failed to achieve any of its stated objectives. Modi's surgical strike failed to 'capture' any black money: a report released by the Reserve Bank of India earlier this year admitted that over 99 per cent of the demonetised currency had re-entered the system. In any case, as had been pointed out in the wake of demonetisation, only a minuscule part of 'black' wealth was (and still is, for that matter) held in currency notes, the bulk being re-materialised as real estate, gold and other precious metals, and offshore bank accounts. This fact also makes, in a logical sense, Modi's comment on the Congress and the Gandhi family's assets purely nonsensical.
Modi and others had also said in November 2016 that demonetisation would cramp terrorist activities and infiltration by flushing out counterfeit notes. In comparison with 2016, in fact, the numbers of both these rose in 2017.
What demonetisation did (along with the shambolic rolling out of the Goods and Services Tax) was slow down the economy. The informal economy and micro, small and medium enterprises (most of which operate in the unorganised sector) were the worst affected because their transactions are predominantly based on cash. And since these are the sectors in which the most vulnerable sections of the population are concentrated, this meant that those least able to withstand sudden economic shocks were called upon to bear the brunt of the toxic quixotry of demonetisation.
But demonetisation was politically a success for the BJP. Its most important victory since the constellation of electoral successes in 2013-14, was recorded in Uttar Pradesh in 2017, where Assembly elections began barely three months after the demonetisation announcement: the party won 312 of 403 seats. We still don't know fully how that played out. One convincing explanation is that some kind of schadenfreude was at work: many amongst the poorest felt that given the struggle for survival they had to go through every day anyway the additional burden imposed by demonetisation did not amount to much, but the costs it imposed on the wealthy or well-off justified the move.
At any rate, any kind of misreading of demonetisation — its effects and the motivations that drove it – have now been convincingly dispelled. In July 2018, an opinion poll found that Modi's popularity, or approval rating, had fallen below the 50 per cent benchmark for the first time. Demonetisation played a significant role in making that happen. Subsequently, his government's handling of the Rafale controversy has further struck at the BJP's image.
This is the most likely explanation for Modi's completely out-of-line remark on parental bereavement. But it is also in consonance the traits of unmistakable solipsism and, arising from that, a lack of empathy.
World
The prolonged suspension of gas and electricity has dashed the consumers' hopes of a "smooth" supply in the fasting month as promised by the government, as per the news report.
World
Police said the network had "already chosen the target of the attack" and was planning how to carry it out
World
Inter-Services Public Relations confirmed that an intense exchange of fire took place between security forces and militants in which mortar shells were also fired