Modi's Iran visit: PM quotes Ghalib, hails dosti between New Delhi and Tehran
Prime Minister Narendra Modi said that India and Iran shared an interest in the growth of each other and that it was a privilege for him to visit Iran
Prime Minister Narendra Modi on Monday said that India and Iran shared interest in the growth and prosperity of each other and that it was a privilege for him to visit the Islamic republic.
"India and Iran are not new friends. Our 'dosti' (friendship) is as old as history," Modi said, in a joint media conference with Iranian President Hassan Rouhani at Tehran.
"As friends and neighbours, we have shared interest in each other's growth and prosperity, and joys and sorrows," Modi said.
Can never forget that Iran was 1st country to come forward when earthquake had struck my state of Gujarat: PM Modi pic.twitter.com/ZfZkIYnDZV

— ANI (@ANI_news) May 23, 2016
The media statement by Modi noted that the bilateral agreement to develop the Chahbahar port and related infrastructure, and availability of about $ 500 million from India for this purpose, was an important milestone, which would boost economic growth in the region.
Agreement to develop Chabahar port & related infra & availability of about 500 million USD from India for this,is an important milestone- PM

— ANI (@ANI_news) May 23, 2016
Praising the Persian heritage, he said, "the beauty and richness of the Persian heritage has attracted the world to Iran". He also added, "for me, visiting Iran is indeed a great privilege".
Modi recalled his meeting with the Iran president at Ufa in 2015 and that the latter's "leadership" and clarity of his "vision have deeply impressed me". In the meeting that took place on Monday, Modi and Rouhani focused on the full range of India-Iran's bilateral engagement, exchanged views on the emerging regional situation and common global issues.
Modi also said that the outcomes and agreements signed opened "a new chapter in our strategic partnership", and that the "welfare of our people is guiding our broad-based economic ties".
Modi also said that India and Iran would consult closely and regularly on combating threats of terrorism, radicalism, drug trafficking and cyber crime. "We also have shared concerns at the spread of forces of instability, radicalism and terror in our region. We have also agreed to enhance interaction between our defence and security institutions on regional and maritime security," he added.
Later in the day, India and Iran will sign the trilateral Transport and Transit Agreement with the participation of the two countries along with Afghanistan.
It will be a historic occasion.It'll open new routes for India,Iran&Afghanistan to connect among themselves: PM Modi pic.twitter.com/ydwtAXJdQ9

— ANI (@ANI_news) May 23, 2016
This, Modi said, will open new routes for India, Iran and Afghanistan to connect among themselves and that India and Iran also share a crucial stake in peace, stability and prosperity of the region. "The past history of our ties has been rich. President Rouhani and I would leave no stone unturned to work for its glorious future. Our friendship will be a factor of stability in our region."
Welcoming Rouhani in India, Modi said that it would carry forward the agenda of their engagement and ended the conference with a couplet by Ghalib.
PM @narendramodi ends with a beautiful couplet by the poet Ghalib to describe the #IndiaIran relationship pic.twitter.com/RKaG3HCFku

— Vikas Swarup (@MEAIndia) May 23, 2016
India
Congratulating the people of Telangana, the prime minister said that the temple showcases the outstanding craftsmanship of great Kakatiya dynasty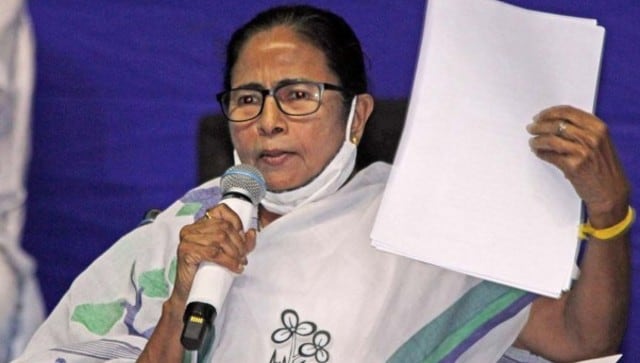 Politics
All this in the backdrop of #AbkiBaarDidiSarkar trending on Twitter, thus further fuelling rumours about a United Front.
India
The ''Mann Ki Baat'' programme is broadcast at 11 am on the last Sunday of each month through various channels of the All India Radio and Doordarshan