PM Modi's digital obsession is not working, and BJP may end up paying a heavy price
In a country where trust in the banking system is low and infrastructure for cashless transactions is woefully inadequate, there is no way Narendra Modi can convince rural voters about the merits of going digital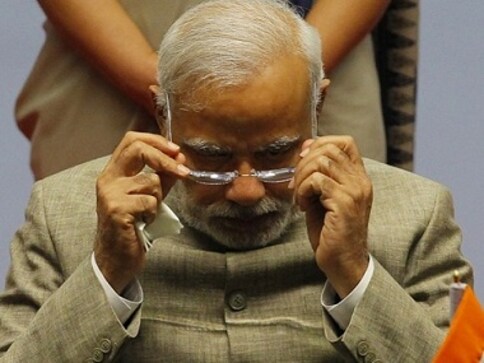 For a man always dapper and sprightly before the camera Prime Minister Narendra Modi looked unusually haggard on Friday. His face carried a weary look. His language was combative alright but his body language didn't quite match it. His speech carried the usual barbs at opponents but it betrayed a lack of self-assuredness. The sense of humour was nearly absent and whenever it came through it was forced and flat. The consummate speaker used having the audience in thrall appeared to have lost the plot. He looked a man overweighed by self-doubt.
Addressing the BJP Parliamentary Party meet, Modi defended demonetisation and advocated strongly for digital transactions. He said demonetisation was only the initial step to weed out black money, and there is still a long way to go. He dug up the past to blame the Congress for putting the interest of the party above that of the nation. He blamed the Lefts for compromising with ideology. He asked BJP leaders to carry his less cash message to people and even announced cash incentive for going digital. For a change, through all this he did not appear convincing.
Perhaps, it had to with the fact that earlier he could claim popular support for his moves, post-demonetisation he is not so sure. With the Uttar Pradesh assembly elections not too far away party workers have been expressing apprehension over the anger among voters.
They can turn black money into some kind of an emotive issue but how can they make digital payments palatable to them? In a country where trust in the banking system is low, mobiles are still an object of curiosity for many and infrastructure for cashless transactions are woefully inadequate, there is no way they can convince the rural voters about the great merits of going digital. Worse, the matter is so alien to their everyday lives that it won't even register on their minds.
A politician with deep grassroots connect and experience Modi would not be unaware of this. He would not be oblivious to the fact that demonetisation has resulted in widespread misery and it is not easy to defend it anymore. The opposition, for the first time, seems to be with an upper hand. While they can be managed in Parliament and elsewhere the unresolved cash issue would be big problem for party workers in the run-up to the assembly elections. They simply cannot face people for whom the problems from demonetisation are real.
While this explains to some extent the lack-lustre speech from the prime minister, what is baffling is his obstinate insistence on digital transaction. Why cannot he go slow about it? Why not create the infrastructure and awareness first before expecting people to make a transition from cash to cashless? Such moves are indulgences governments with no other serious matter to take care of get involved in. When all sectors of the economy are in a bad shape and need imaginative intervention, it's surprising that the government would expend so much energy on people shunning cash. Some commentators have alleged that such moves are intended to distract people from serious everyday issues and the government's failure to address them. They could be right.
It appears the prime minister has made demonetisation an issue of personal prestige. He would justify it come what may, even if it means aggravating the current situation with more impractical measures. Modi has a penchant for dramatic, spectacular moves. It adds to his aura. This time he appears to have lost control of the script. But he is too proud to accept it. His party may have to face the consequences.
World
S Jaishankar is in Rwanda to attend the 26th Commonwealth Heads of Government Meeting (CHOGM) from 22-25 June. He will represent the prime minister of India at the Commonwealth Summit on 24-25 June
India
The prime minister said that his government is committed to linking the suburban areas of Bangalore with better connectivity
Politics
Union cabinet ministers, chief ministers of BJP and NDA-ruled states, were also present at Parliament building where Droupadi Murmu filed her nomination for the 18 July election