Modi welcomes Paswan to NDA: 'National Development Alliance'
Welcoming Lok Janshakti Party chief Ram Vilas Paswan to the BJP-headed NDA, the BJP's Prime Ministerial candidate Narendra Modi said the alliance would only keep growing.
Speaking at a rally in Muzaffarpur, Bihar, Modi said that the acronym of the alliance could also be read as National Development Alliance, given that all the parties in it were focused on development.
"I welcome Ram Vilas Paswan and his colleagues to the party. This alliance will continue to grow and will continue to frustrate the opposition," Modi told a rally in Muzaffarpur, Bihar.
The coming era will be one in which the rights of the backward communities and tribal communities will be safeguarded by the BJP and their development will be ensured, Modi said.
He praised the LJP chief for what he said was his lack of hypocrisy in dealing with him in the past.
Paswan-ji has always acknowledged me even in public and wasn't afraid to be seen shaking hands with me even in public, which was something many other leaders refused to do, Modi said.
"I have met many leaders who will chat with me in private but break into a sweat if they have to shake hands with me in public," he said, adding that Paswan's lack of hypocrisy should be appreciated by the voters.
Lok Janashakti Party chief Ram Vilas Paswan, who was addressing his first rally since joining the alliance shrugged off criticism from the Congress and UPA.
"When I was with the alliance I was a good man but now that I have joined this alliance I have become a bad man," Paswan said.
"But I would like to tell you that there is no point in living without respect"
"I want to thank the BJP for implementing the principles of an alliance and doing so in a manner that the UPA has never done," he said.
The LJP leader also pointed to the different conditions in India and said there were presently "two Indias" one of which was rich while the other was poor. According to him, having seen poverty, Narendra Modi could identify with them.
"Narendra-bhai was born in a poor family and has seen poverty...Thanks to him though winds of change are blowing in the nation," Paswan said.
According the LJP chief, Modi rise showed that there was no limit imposed by caste.
The BJP's prime ministerial candidate also spoke about the upcoming Third Front alliance that consisted of various parties but claimed they were merely former Congress allies.
"What is the Third Front? Most of the parties are those that have worked to save the Congress," he said, adding that some of the parties had been intimidated by CBI cases against them.
Modi had words of praise for the people of the state, pointing to his experience during his rally in October 2013 during which serial blasts took place and said that the people of Bihar had shown unity and brotherhood in their aftermath.
"I can understand people having a grouse against me and BJP but why are innocent people beng killed?" he said.
He also accused political opponents of indulging in vote bank politics.
"Some people who are immersed in vote bank politics cannot understand the pain of seeing Bihar's people turn on each other. The earlier the nation gets rid of such leaders, the better off it will be," Modi said.
The BJP's prime ministerial candidate also accused opponents of focusing only on him and not concentrating on the problems of the nation.
"I am constantly trying to find solutions to the problems of the nation. However, our opponents are engrossed in finding a solution to Modi. This mentality can never benefit the nation," he said. 
He also accused opponents of using secularism as the lone reason to prevent criticism of their policies and said they used it as a shield against criticism of not implementing development.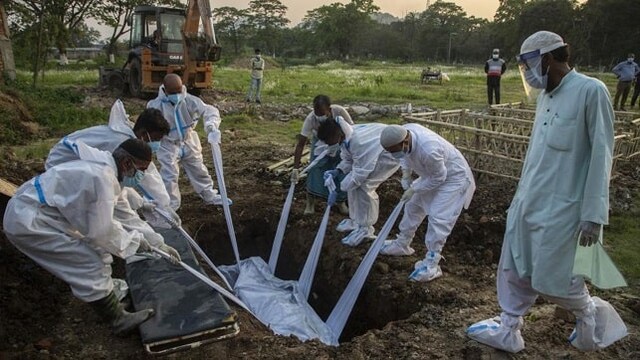 India
Had the nationalist leadership taken the savage epidemic of 1918-1919 seriously, India might have been one with a political culture that put lives first
India
The decision was made at the meeting of the Crisis Management Group presided over by Chief Minister Nitish Kumar. The state saw a 10 percent positivity rate over the past week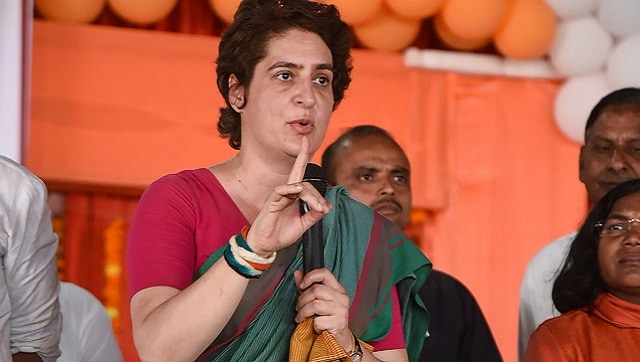 India
The Congress leader accused the Uttar Pradesh government of 'building its image while people are suffering unimaginably'