Modi wave vs Muslim consolidation: Bihar's election is critical for BJP
The consolidation of the Muslim vote behind the Congress-RJD alliance is helping BJP's chances. But will it be enough to deliver Delhi?
Rahul Gandhi's strong pitch against Modi in Bihar's Muslim dominated Kishanganj may be one of his more effective campaign efforts on behalf of his party. But it won't be because of the Congress vice president's oratorial talent or his ability to mobilise a crowd. It has more to do with the social equations in that part of the state and his party's candidate Asrarul Haq's ability to project himself as the potential winner, yet again.
Interestingly Nitish Kumar's JD(U), which until recently claimed a significant share of Muslim votes, has been almost completely edged out of the reckoning. JDU's Kishanganj candidate Akhtarul Imam not just withdrew his candidature but went on to call on his community to "sacrifice" for a larger cause, and prevent a split in the Muslim votes, appealing to his community members to ensure that they vote en bloc to contain Narendra Modi. Of course, even if Imam had stayed in the race, it is unlikely that he would have made a substantive dent in his community's vote.
That the JD(U) has no candidate in Kishanganj is not an issue for many. Also immaterial is the fact that Rahul did not share the dais with his alliance partner Lalu Prasad Yadav in his second appearance in the state. The latter has not made it an issue and has in his characteristic way been successful in convincing his numerically preponderant Yadava caste men that the more pressing issue at hand is the restoration of their badly bruised pride.
Imam's withdrawal, two days ahead of Rahul's public rally, may have worked well for Congress-RJD alliance in Kishanganj and given a fillip to its consolidation of the Muslim electorate. But it has also helped drive up the Hindu vote for the BJP in Seemanchal and Kosi regions of Bihar which may give it an unprecedented number of seats in Bihar, which along with UP could propel it to power.
BJP's Sushil Kumar Modi says, "Imam's community appeal is highly objectionable. A political leader openly urging Muslim votes to polarise can't be permitted. What if another one appeals for Hindu vote and talk of its consequences? Anything like that would be objectionable."
An animated high decibel debate among a group of people at a tea and sweets stall at Bhagwanpur on Patna-Muzaffarpur highway is revealing. "There is a current and there is an undercurrent. The current visible on the surface could be for Narendra Modi but there is a strong undercurrent.. for the Congress and RJD" which will make Modi lose, declares Vinay Kumar Tripathi.
"You will not have a face to show on May 16. You will see how this current and undercurrent theory plays on popular psyche. This makes Modi wave even stronger and grow by the day" counters Bhupendra and his friend Awinash Singh.
Turn to a lawn outside of old secretariat in Patna, Vishwamanth Rai and a class three employee of Bihar government is curious to know how the voters' mood is shaping up in the state. He is a voter in Patliputra, a constituency is contested most closely and hotly between Lalu's daughter Misa and her "uncle", BJP candidate Ramkripal Yadav. "The mood for Modi is like the one we saw in 1977 and in early 90s for Lalu. Though Yadhuvanshis will mostly vote for Lalu but Modi's charges on pink revolution has about 25 percent in the community think of it and ponder seriously," says Rai.
Narendra Modi is focusing hard on Bihar and UP. As compared to Sonia's one and Rahul's two, Modi has so far addressed eight rallies in Bihar and is coming again on 19th April. More will follow until the conclusion of the final round on May 12. His focus on Bihar has surprised even senior BJP leaders who speak highly of his "untiring energy and inspiring leadership".
This phase of election for seven seats in Bihar will decide if BJP can hope to get the record numbers it requires for victory. Five (Ara, Patliputra, Jehanabad, Munger and Nalanda) of these were won by JD(U) in last elections, and one (Buxar) by RJD. The BJP had only one, Patna Sahib won by Shatrughan Sinha. This phase is most critical for Nitish as also for Lalu because his daughter and political heir Misa's fate is also to be decided today.
Lalu's stake in Misa is so high that the RJD chief has taken two days off, yesterday and today, from campaigning. He is staying put at his Patna residence to closely direct her campaign. Lalu's future is entirely tied to Misa's victory or defeat. "Laluji Ka Dilli me ghar bachana hai," says Ramchandra Rai of Danapur. The message is cryptic but plain to read.
Nitish Kumar is said to have made seven visits to Nalanda, his home town. His close confidante, Rajya Sabha MP RCP Singh, whom many call "alternate CM" is said to be camping there to ensure JD(U) wins from Nalanda. It's a prestige seat for Nitish. The JD(U)'s stakes are highest in this phase. Nitish has to win some to avoid any future damage to the wafer thin majority in Bihar.
India
As seen in Punjab, the Congress is brazenly undermining the office of the Prime Minister and by doing so, also damaging the integrity of our democratic institutions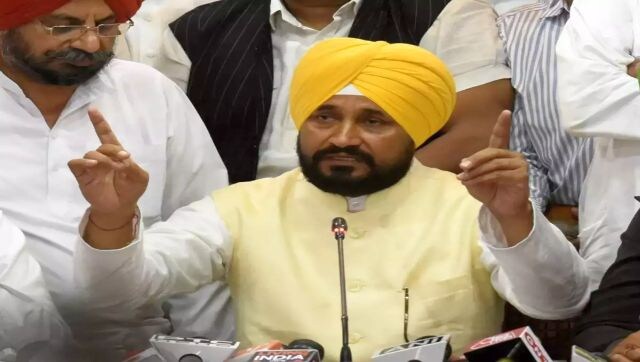 India
The committee comprising Justice Mehtab Singh Gill (retired) and Principal Secretary, Home Affairs and Justice, Anurag Verma will submit its report within three days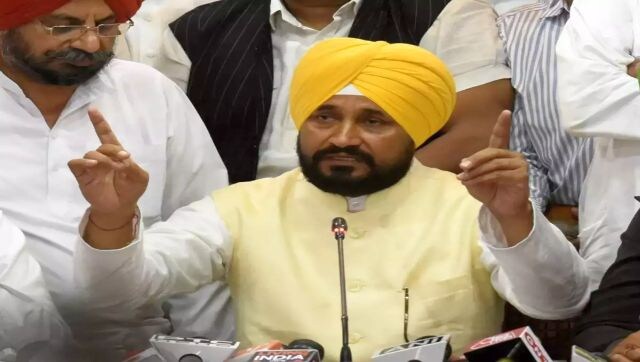 Politics
The Union home ministry has sought a report from the Punjab Government on the security breach during the Prime Minister's visit to Punjab on 5 January, 2022