Modi thinks he knows everything: Rahul Gandhi in Assam slams BJP for making false promises
Alleging a disconnect between the people and Prime Minister Narendra Modi, Congress Vice-president Rahul Gandhi today accused him of not knowing what they want and making 'false' promises which he never fulfils.
Nilambazar/Sonai (Assam): Alleging a disconnect between the people and Prime Minister Narendra Modi, Congress Vice-president Rahul Gandhi today accused him of not knowing what they want and making "false" promises which he never fulfils.
"Modiji never goes to the people or listens to what they want. He is not interested in knowing what the ordinary people of the country wants. He thinks he knows everything and people will listen to whatever he says," Gandhi said while addressing two election rallies in Assam's Barak valley.
"Have you ever seen any photograph of Modiji with any farmer or visiting their land or any jhuggi-jhopdi? You will see his photograph in some Make in India event surrounded by some industrialists and bureaucrats but never with ordinary farmers, labourers, women or youths," the Congress Vice-president said.
Gandhi urged the prime minister to go to the people saying it would benefit him.
"But he will not do that as he thinks he knows everything," Gandhi said.
Continuing his criticism, the Congress Vice-president said the Prime Minister only knows how to make promises before elections but does not know how to fulfil them.
"Many people had trusted him and had thought that he could do something for them. But he broke their trust and now it is only big businessmen who are happy in the country and not farmers, labourers, women, youth or the poor of the country," he added.
The people of the country are, however, intelligent and they have realised that Modi never "fulfils" his promises.
In Bihar during Modi's election campaigns people had asked him about the promises made before the Lok Sabha polls and the prime minister asked them to "forgot" those as he had come with a new set of promises.
"The people of Bihar gave me a befitting reply by asking him to run the country and leave them to Nitishji and Laluji. The people of Assam will do the same," Gandhi claimed.
Gandhi said the erstwhile UPA did not run a government of a few people. "We were not a government of selected industrialists and the nation was run by people from all parts of the country."
Gandhi said when the Modi government tried to take away the land of the farmers Congress President Sonia Gandhi fought in Parliament and stopped it.
The Congress Vice-president said he himself had asked the prime minister in Parliament about the Naga talks and the budget proposal to turn black money white but did not receive answer a single question.
Referring to Assam, where assembly polls are scheduled to be held on April 4 and April 11, he said it is the people of Assam and Chief Minister Tarun Gogoi who brought peace followed by development and progress in the state.
"The UPA government granted crores of rupees and special category status to Assam to ensure its development but the BJP government took away the special category status and curtailed funds to the state," the Congress vice-president said.
During the past 15 years, the Congress government ended violence and set up educational institutions, hospitals, roads and bridges in the state, he said and promised jobs to 10 lakh youths, filling up of vacant government posts, scholarships and coaching to students for different examinations and job cards under MGNREGA in the next five years if the party is returned to power.
"These works will be done by (Tarun) Gogoiji but I promise to the people of Barak valley that I will personally solve the problem of road and rail connectivity of this region by putting pressure on the Centre and raising the issue in Parliament," Gandhi said.
Earlier addressing an election meeting at Diphu he hit out at Modi saying during his recent election campaign in Assam he did not once mention his black money promise as if people had forgotten it.
He also did not speak of industrialist Vijay Mallya meeting his minister before fleeing the country. Or that "no effort" was made by his government to bring back (IPL chief) Lalit Modi who, Gandhi said, fled away with crores of rupees of black money.
The Congress vice-president alleged wherever BJP went people fought and there was violence in those states and if the party is voted to power in Assam, it will be ruled from Nagpur (RSS headquarters) and PMO
If voted to power Congress would also concentrate on setting up an agriculture bank, jobs to two lakh teachers and provide rice at Rs 2 to the poor and a Rs 1000 crore package for Karbi Anglong district, besides a medical college, an engineering college and nursing college in Karbi Anglong.
PTI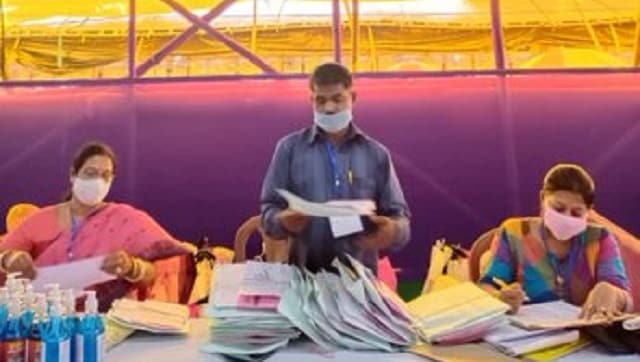 Politics
Voting will be held at 12,068 polling stations spread over nine assembly constituencies each in Murshidabad and Paschim Bardhaman districts, six each in Dakshin Dinajpur and Malda and four in Kolkata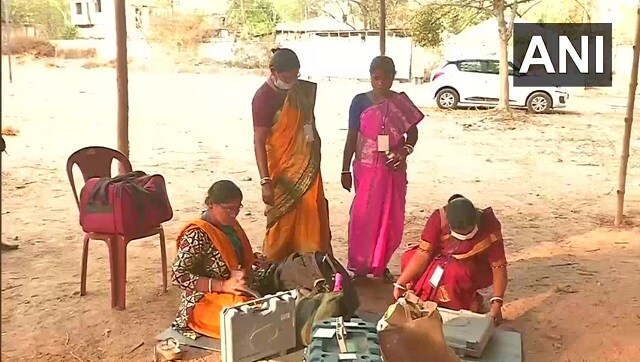 Politics
The 43 Assembly seats are spread across four districts – Uttar Dinajpur, Nadia, North 24 Parganas, and Purba Bardhaman
India
Stating that the Centre has better access to resources, the former CEA argued that the fiscal 'costs' of free vaccine are trivial compared to lives saved and economic activity preserved