It's only about vikaas: In Bhagalpur, Modi reveals how he plans to take down Nitish
As Modi concludes his series of pre-election rallies in Bihar at Bhagalpur, he seems determined to push the election agenda on two issues-development and good governance. Ironically, these two issues were once the calling cards of the incumbent chief minister Nitish Kumar.
By Ajay Singh
As Prime Minister Narendra Modi concluded his series of pre-election rallies in Bihar at Bhagalpur on Tuesday, he seemed determined to push the election agenda on two issues — development and good governance. Ironically, these two issues were once the calling card of incumbent chief minister Nitish Kumar.
Modi responded to the bitter attack of the Grand Secular Alliance, where Nitish Kumar shared the dais with Lalu Prasad Yadav and Sonia Gandhi for the first time, by changing his line of attack. Unlike his previous rallies where he launched scathing personal attacks on Nitish Kumar about his DNA and other things, he toned down the rhetoric, but was unsparing in his criticism of the latter his his grand alliance. Modi's calculated gamble was to snatch the development agenda, Nitish Kumar's most potent card, from him and paint him as an ideological opportunist because of the company he keeps.
Knowing fully well that a section of socialist leaders within JD (U) has been greatly upset over Kumar's alliance with Sonia Gandhi, Modi particularly referred to the September 30 Patna rally and called it an insult to socialist leaders Ram Manohar Lohia and Jay Prakash Narayan who defined and personified anti-Congressim as a political credo. Referring to Nitish Kumar's repeated invocation of Jay Prakash's name, Modi asked him: "Why were you sitting next to persons responsible for arresting JP." That must have hurt Nitish Kumar badly.
The grand coalition, he said,  had no vision except to attack Modi.
If one goes by the profile of the crowd, Modi's rally was dominated by youth who were responsive to his calls throughout. The attendance at the rally was equally strong as the coalition's Patna rally, if not better. The venue, Airport Maidan in Bhagalpur, is four times the size of Gandhi Maidan in Patna. The crowd was certainly different. In Bhagalpur, people who attended the rally belonged to an upward mobile social strata that included even OBCs. This was the precise reason why the crowd in Bhagalpur was very responsive.
It will be naive to arrive at any conclusions going by the turnout of rallies in Bihar, the most densely populated state after Kerala. Yet Modi's rallies in Muzaffarpur, Gaya, Saharsa and Bhagalpur gave a clear indication that he retains his electoral charm in Bihar. What is particularly interesting is the fact that he has been focussing on his development and governance agenda without losing sight of the relevance of caste in Bihar. This was evident as only Ram Vilas Paswan was given the privilege of speaking before Modi. Paswans constitute a significant chunk of the electorate in and around Bhagalpur.

Modi also effectively countered Nitish Kumar's campaign that he is an outsider who remembers Bihar only during election. He recalled how he reached out to the people of the state every time there was crisis — Kosi river flooding and the Nepal earthquake which caused damage in adjoining districts of Bihar. In an emotional appeal, he said, "Only those who forget need to be reminded. I have never forgotten Bihar," he said much to the delight of the audience.
More importantly, Modi's show made it clear that he has taken it upon himself to steer the state assembly election. His repetition of 25-years of misrule by Lalu-Rabri-Nitish Kumar has counted out over seven years of BJP-JD (U) alliance rule with Sushil Modi as its leader. This may be a cause for worry for Sushil Modi.
For the past two months, Modi has been setting the agenda forcing to Nitish Kumar to respond. He is selling the dream of powerful and prosperous Bihar which used to be Nitish Kumar's clarion call. Nitish Kumar has countered it by offering his own package for turning Bihar into a developed state. But given the way he frittered away the advantage (the installation and expulsion of Manjhi) and the consequent anti-incumbency, he is facing a crisis of credibility. For Modi, Bihar is a new chapter where he intends to play significant role to retain his national stature.
Find latest and upcoming tech gadgets online on Tech2 Gadgets. Get technology news, gadgets reviews & ratings. Popular gadgets including laptop, tablet and mobile specifications, features, prices, comparison.
Politics
Of the 243 seats in Bihar Assembly, the JD(U) has got 122 seats of which it will give seven seats to HAM, whereas the BJP will contest in 121 seats, and is in discussion with VIP for a seat-sharing arrangement within its quota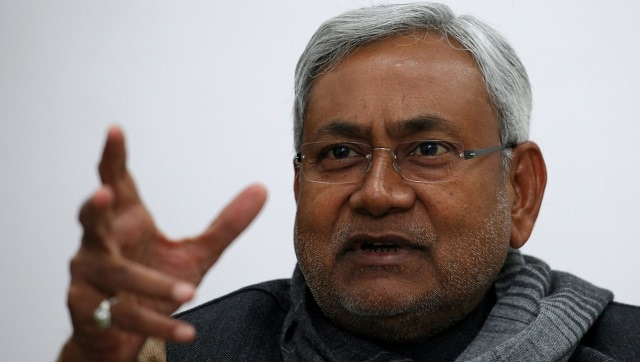 Politics
Here are some of the possible scenarios that the Bihar chief minister may find himself dealing with in the future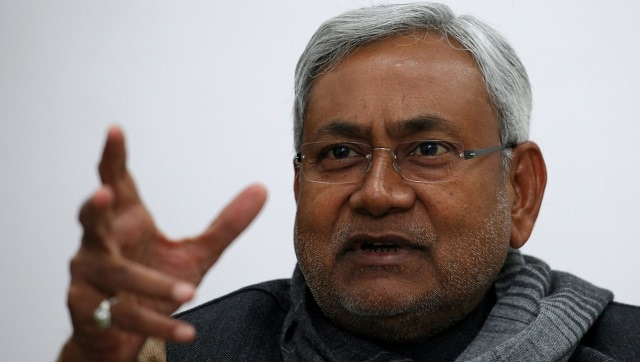 Politics
Sanjay Kumar Jha, JD(U) national general secretary, said Nitish will be addressing people in a total of 35 Assembly constituencies over the next couple of days