Modi recalling Mother Teresa in Mann ki Baat is a rebuttal to Mohan Bhagwat and RSS
Modi's Sunday remark on Mother Teresa has raised another question — after a year and a half, has Modi responded to Bhagwat's remark?
Prime Minister Narendra Modi's reference to Mother Teresa and a glowing tribute to her for posthumously attaining sainthood on 4 September in his Mann Ki Baat, went largely unnoticed. There were some other obvious headlines to pick — his perspective on girl-power shining in Rio Olympic and ongoing disturbances in Kashmir.
It is not unnatural that the PM recalled Mother Teresa, who is a Nobel laureate and a Bharat Ratna. He said what he believes of her.

"Mother Teresa will attain sainthood on 4 September. She devoted her whole life serving the poor. Even though she was born in Albania and English was not her language, she transformed her life to make it possible to help the destitute. All her life she worked to serve poorer sections of the Indian society. When such a person is conferred with sainthood, it is natural for Indians to feel proud. We are sending an official delegation led by External Affairs Minister Sushma Swaraj to represent 1.25 crore Indians at the ceremony."
What the Prime Minister said assumes additional significance because his belief about Mother Teresa, her life and her work are at a variance with the Sangh Parivar, the ideological fountainhead of the BJP. In February 2015, Rashtriya Swayamsevak Sangh (RSS) chief Mohan Bhagwat had attached conversion motive to Teresa's charitable work. Debate raged over alleged attack on Christian missionaries. This is what Bhagwat had said:
"It's good to work for a cause with selfless intentions. But Mother Teresa's work had ulterior motive, which was to convert the person who was being served to Christianity….In the name of service, religious conversions were made. This was followed by other institutes, too."
Let's consider for a minute that Bhagwat's remark wasn't too far from the truth but this generated a huge controversy as it came a week after PM Modi had gone on an overdrive to win the confidence of the Christian community. Modi, who personally intervened to probe into the  alleged attacks, gave a touching speech at National Celebration of the Elevation to Sainthood of Kuriakose Elias Chavara and Mother Euphrasia at Vigyan Bhawan in New Delhi, where leading clerics of Christian community were present.
At Vigyan Bhawan function in February 2015, Modi had said: "My government will ensure that there is complete freedom of faith and that everyone has the undeniable right to retain or adopt the religion of his or her choice without coercion or undue influence. My government will not allow any religious group, belonging to the majority or the minority, to incite hatred against others, overtly or covertly. Mine will be a government that gives equal respect to all religions. India is the land of Buddha and Gandhi. Equal respect for all religions must be in the DNA of every Indian. We cannot accept violence against any religion on any pretext and I strongly condemn such violence. My government will act strongly in this regard."
A few days later, India had conducted a special operation with help of Afghanistan forces to secure release of an Indian Christian Priest Alexis Premkumar Antonysamy and his associate from Kerala.
While senior BJP leaders and top ministers in the government were happy over Modi's words, the RSS chief raked up a controversy by implying that Mother Teresa was not "selfless."
The question that was then discussed, was whether Bhagwat's remarks were with a clear intent to keep Modi and the BJP under his leash or was it an inadvertent remark, blown out of proportion by the media and his critics?
His remarks had other import also for the saffron Parivar. An alternate theory was advocated by some Sangh sympathisers. "The process of de-iconisation of certain individuals is a necessary ingredient for spread of Hindu nationalism."
Whatever might be the case it did not augur well for Modi. More so, when the PM was consciously working on confidence building measures with the minority communities. It is also true that subsequent police investigation had found that the alleged attack on Churches had nothing no communal angle to it. These were the routine law and order issues which involved miscreants, some of whom belonged to the same community. But with the Delhi Assembly election in the offing, these attacks added to the already raging controversies around 'ghar wapsi' and the intolerance debate.
Modi's Sunday remark on Mother Teresa has raised another question — after a year and a half, has the PM responded to Bhagwat's remark? The Prime Minister took his own time, found a right occasion to tell the world and all those concerned in Sangh Parivar that for him and his government Mother Teresa's contributions are valued. There may have been some truth in RSS chief's observation but that does not in any way demean Teresa's contributions to the society.
Narendra Modi has put the record straight, both as the Prime Minister and as the tallest leader Sangh Parivar ever produced. He has done what was expected from him as the leader of the nation.
Subscribe to Moneycontrol Pro at ₹499 for the first year. Use code PRO499. Limited period offer. *T&C apply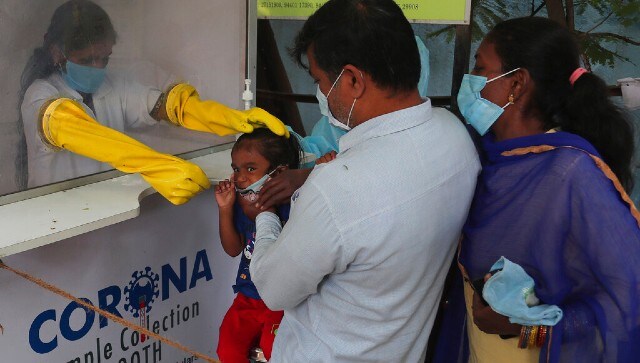 India
It is important to reiterate that the argument of 'natural herd immunity' remains largely a thereotical one, and cannot be relied on to mitigate the disease, especially with millions of vaccine doses ready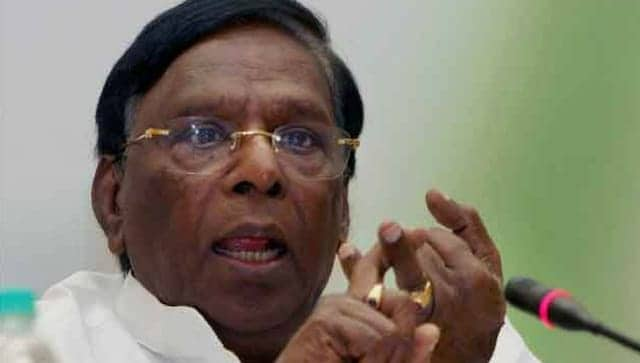 Politics
With the collapse of the Puducherry government, the Congress has lost its second government in a year after Madhya Pradesh
Politics
A floor test on Monday will decide the future of Narayanasamy's government, barely two months before the Assembly polls in the Union Territory are scheduled to be held