Modi is the most popular leader in the country: Advani's son
Jayant, who is the campaign in-charge in his father's constituency of Gandhinagar, insists that Modi and BJP are not separate.
Gandhinagar: Notwithstanding his father LK Advani's reservations on Narendra Modi being projected as BJP's prime ministerial candidate, son Jayant feels the Gujarat chief minister is the most popular leader in the country who inspires confidence among people.
Jayant, who is the campaign in-charge in his father's constituency of Gandhinagar, insists that Modi and BJP are not separate.
"We should not segregate BJP and Modi. Both are same. Modi is the face of election and people are voting for a change at the Centre. We should look at Modi and BJP in the same context. They should not be looked at separately," he told PTI.
Giving credit to Modi's leadership, he says BJP will do much better than its previous record of 182 seats which the party won in 1998 and 1999.
"Modi is the only one in the country today who inspires confidence among people. He is undoubtedly the most popular leader in the country and this time BJP will gain much more than 182 seats," Jayant claims.
Advani is seeking a sixth term from Gandhinagar which goes to polls tomorrow. In 2009, the BJP veteran won by a margin of over 120,000 votes. This time he is pitted against Congress candidate Kirit Patel.
On many occasions, Advani has been appeared as if suggesting that no one should overshadow the party.
Addressing a rally here earlier this month, the BJP veteran had said, "These days, when people are asked which party would form government, some would say BJP's government will run this country while some other would say this time it will be Modi's government. Everybody has hoped that a Lotus government would be formed this time."
However, Advani had also said that the outcome of no other election has been influenced so much by the announcement of a prime ministerial candidate as it has been this time by declaration of Modi's name. Jayant is also confident that his father's victory margin will be bigger this time.
"I am expecting better polling percentage in Gandhinagar like everywhere in the country and higher voter turnout will increase the margin," he says.
"Gandhinagar has been a traditionally BJP stronghold and right since 1991 Advaniji has been representing the seat. Being a national leader and a representative from Gujarat has made Gandhinagar a very strong seat for the party," he adds.
When asked about the local issues, Jayant says that people are so happy with Modi's development work in the state that all the earlier local issues have vanished.
"People are very happy with the development Gujarat has shown in last decade. In early 90s when I used to campaign in Gujarat, people would complain about water shortage, lack of jobs but the whole scenario has changed in last 12 years. There is no water problem and a lot of job opportunity has been created. The development of Gujarat has benefited all sections of society and the local issues which were there earlier are not there now," he said.
On his father's role in case BJP forms the new government, Jayant says that he will accept whatever responsibility is given to him.
"He has already said that post elections whatever responsibility is given by the party, he will accept it. Whatever is entrusted to him, he will carry it out to the best of his ability," he said.
Asked if his father has got what he deserved from the party, he says, "He has got everything from the party. There is nothing he did not get. Respect, love and support everything from the beginning till now," he said.
On his prospect of entering politics, Jayant said if given an opportunity he is not adverse to the idea.
PTI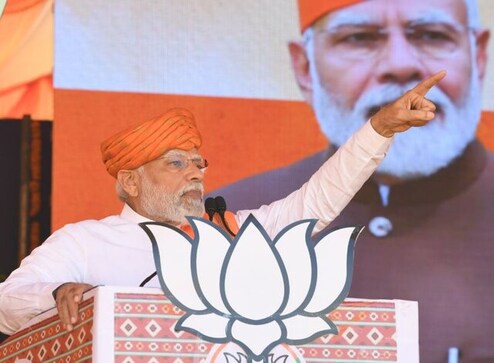 Politics
'Mahatma Gandhi used to say that the soul of India resides in its villages. But Congress leaders never cared to follow such Gandhian values. They actually crushed that soul,' PM said in Gujarat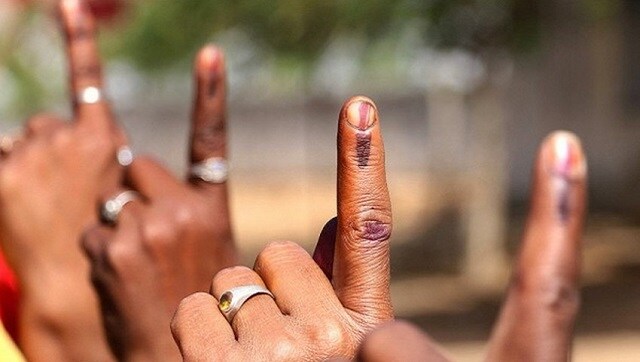 Opinion
With enterprise and economic growth pitted against freebies and subsidies, Gujarat 2022 is in many ways laying out a template for how elections of the future in India ought to be fought
Politics
Addressing a rally in Veraval town after offering prayers at the famous Somnath Temple, the PM also urged the people to turn up in large numbers on polling day and break all the previous records of voter turnout.