Modi invokes terrorism, Bhagwat backs gau rakshaks, Uddhav dares BJP this Dussehra
In an obvious reference to Pakistan, Prime Minister Narendra Modi on Tuesday said the time had come to uproot terror and those who patronise terrorists.
The occasion of Dussehra on Tuesday saw various Indian leaders participating in the festivities, burning effigies of Ravana and addressing the nation. PM Narendra Modi too addressed a massive gathering in Lucknow, his first public speech since 29 September's surgical strikes.
RSS supremo Mohan Bhagwat spoke in Nagpur at the meet marking the 91st foundation day of the RSS — the ruling Bharatiya Janata Party's (BJP) ideological mentor.
In Shiv Sena's 50th Dussehra gathering in Mumbai, party chief Uddhav Thackeray spoke at length on the Maratha agitation and his support for PM Modi in his fight against Pakistan.
Congress leaders Sonia Gandhi, Rahul Gandhi and former prime minister Manmohan Singh too joined the festivities and burned effigies at Red Fort lawns in New Delhi.
Modi's Dussehra arrow: Will decimate terror, its backers
In an obvious reference to Pakistan, PM Modi said the time had come to uproot terror and those who patronise terrorists.
Addressing a massive Dussehra gathering at the Aishbagh Ram Leela ground in Lucknow, Modi said terrorism in all forms was anti-humanity and Hindu Lord Rama represented all that was human.
It was the Prime Minister's first public speech after the 29 September surgical strikes by the Indian Army at terror launch pads in Pakistan-administered Kashmir.
He made no direct reference to the surgical strikes or to Pakistan that killed an unspecified number of terrorists but made it more than clear which country he had in mind.
Jo aatankwaad karte hai unko jadh se khatam karne ki zarurat hai, jo atankwaad ko madad dete hai ab to unko bhi baksha nahi ja sakta: PM pic.twitter.com/eCNuD4OXex

— ANI UP (@ANINewsUP) October 11, 2016
"Those who spread terrorism need to be annihilated and those who aid terrorism will not be spared either," Modi said in a speech laced with references to Hindu religion.
Modi said India was a country that respected both Lord Krishna who led the Pandavas in the war of Mahabharata and Mahatma Gandhi who propagated non-violence.
"We are the people who go from yuddha (war) to Buddha (peace). Sometimes war is necessary, but our path is not that of war, but that of Buddha.
"We create balance... I hope the path shown by Buddha will be our final path," he said.
The Prime Minister invoked Ramayana and asked people to keep a vigil against terror and fight it the way the vulture Jatayu fought Ravana in a desperate bid to rescue the abducted Sita from the demon.
"We may not be able to become Ram, but we can all try and be Jatayu and give a befitting reply to the nefarious designs of terrorists," he said, beginning and ending his speech with loud cries of "Jai Shri Ram, Jai Jai Shri Ram".
"If a country of 1.25 crore keeps an eye on every terrorist activity, terrorists will never succeed," Modi said to loud cheers. He added that decades ago when India discussed terrorism, nobody paid heed.
The BJP veteran recalled how during a visit to the US years ago, American officials argued that terrorism was a law and order problem.
But all this changed after the 11 September, 2001 attacks in the US and the 2008 Mumbai carnage that left 166 people dead.
"Terrorism knows no religion, no boundaries."
Modi said effigies of Ravana had been burnt for centuries on this day but "we should rededicate ourselves today to demolish the evils within us as well".
Dussehra, Modi said, also meant to do away with 10 evils within humans and kill the Ravana within that raises its head in the forms of dishonesty, greed, filth, blind faith, and ego.
He urged people to fight against female foeticide. "If for bringing dishonour to one Sita, Ravana can be burnt for ages, why not fight against killing girls in wombs."
RSS chief disputes Modi, says gau rakshaks not anti-socials
RSS chief Mohan Bhagwat on Tuesday backed cow vigilantes and asked the government not to equate them with anti-social elements, contradicting Prime Minister Narendra Modi's stand on the Hindu bovine activists.
"There are some people who are dedicated to cow protection. It is part of the Directive Principles of State Policy," Bhagwat said in his annual speech on Vijayadasami, marking the 91st foundation day of the RSS — the ruling Bharatiya Janata Party's (BJP) ideological mentor.
"Gau rakshaks operate under the law. The administration must keep (this) in mind. Those who break the law shouldn't be compared to gau rakshaks," the RSS chief said at its headquarters in Nagpur.
Bhagwat's remarks contradict Modi's August speeches when he said that 70-80 percent of them would be found involved in anti-social activities which no society can approve of.
Gau mata hai, aur iska kaam karne wale saare gau rakshak saare bhale log hai jo kanoon, samvidhaan ke andar rehke kaam karte hain: Bhagwat pic.twitter.com/rRhKv6vdFS

— ANI (@ANI_news) October 11, 2016
Modi in his two speeches — in Delhi and Telangana — advised states to act against such activists after a nationwide outcry over high-handedness by cow vigilantes on Dalits in many states, including in Modi's home state Gujarat.
Bhagwat didn't quite agree. He said cow, revered by Hindus, was to be protected by the law and "gau rakshaks perform an important service". He called cow protection a "sacred mission" that would "continue and gather momentum" despite "grave provocations".
The Rashtriya Swayamsewak Sangh chief also spoke at length on various issues, including Kashmir and the army's surgical strikes in Pakistan-administered Kashmir.
He said Pakistan was encouraging separatists in Jammu and Kashmir and demanded strict action against those indulging in violence in the Valley, which is battling over three months of the deadliest unrest in years.
Phir ek baar puri duniya mein Bharat ki sena ki pratishtha unchi ho gyi. Upadravi ko sanket mila ki sehen karne ki maryada hoti hai: Bhagwat pic.twitter.com/2mDVh7Boio

— ANI (@ANI_news) October 11, 2016
"Miscreants" in Kashmir were being encouraged by the forces from across the border, Bhagwat said, praising the BJP government and referring to the 29 September cross-border raid by the Indian Army that killed an unspecified number of terrorists and dismantled seven terror launch pads.
"Our army has shown great courage under this government. The government took a commendable step. Our borders should be guarded and well managed."
Bhagwat also expressed concern over social inequality and casteism, saying an ongoing RSS survey in this regard had thrown up alarming findings.
For instance, he said, a detailed survey of 9,000 villages in Madhya Pradesh had shown that in 40 percent of them, backward castes and Dalits face discrimination on temple entry, in 30 percent villages they are not allowed access to water sources and in 35 percent villages they are barred from using the crematorium.
"The Swayamsevaks are working on this. They have started helping our SC/ST brethren to claim the benefits guaranteed to them under the Constitution and ensure that the government and administration disburse the funds allocated for their welfare," Bhagwat said.
He said it was shameful if people were insulted or subjected to physical torture "because of one's wrath over a trivial issue or one's superiority complex" — a reference to anti-Dalit incidents in the country.
"It also facilitates the divisive forces to tarnish the country's image and slow down the momentum of good social welfare activities being carried out all over."
Thackeray blows hot and cold at BJP in Dussehra rally
Shiv Sena President Uddhav Thackeray on Tuesday lauded Prime Minister Narendra Modi for the recent surgical strikes across the Line of Control in Jammu and Kashmir and simultaneously dared the state BJP to break its alliance.
Addressing the party's golden jubilee Dussehra Rally at Shivaji Park, Thackeray said after the surgical strikes, he called up Modi and told him that "this is the Narendrabhai we want – go ahead, we are with you".
"But there were some in the Congress, even Rahul Gandhi, and others, who demanded proof of the surgical strikes... How can you raise doubts on the Indian Army and its soldiers who sacrifice their lives for you?" Thackeray thundered.
Blasting the doubters, he said: "They are the children of Pakistan... They don't have the blood of Bharat Mata in their veins, but the gutter waters of Lahore and Islamabad and such muck must be thrown away."
Training guns on the BJP's Maharashtra unit, he said people from that party regularly raise their heads and make suo moto statements that they would not contest the upcoming civic polls jointly with Shiv Sena.
We don't say that all Muslims are against us but those who live here but favour Pakistan, we are against them: Uddhav Thackeray pic.twitter.com/p7wcgVQmaD

— ANI (@ANI_news) October 11, 2016
"Two years ago, a 25-year-old friend (BJP) had backstabbed us... Now, decide who is your leader, stand before us and break the alliance — Then we will give you a taste of our 'surgical strike' here," he warned.
Dwelling on the issue of reservations, he said reservations should be considered given not on basis of caste but on economic considerations.
"Give reservations to Marathas, we are all for it... But don't give reservations to the Muslims ... not on religious grounds, but as an economically-backward segment... My father and my grandfather had to drop off from school only because they lacked financial resources," he urged.
Reiterating the party's stand on opposing Pakistan, the Sena chief said that it was the only party which consistently demanded a ban on the neighbouring country's cricketers, artistes or actors in India.
"Our brave soldiers shed their red blood on the borders… and here, we roll out the red carpet for the Pakistanis... why?" he asked.
Referring to the demand from certain quarters on amending the act for atrocities against Dalits and tribals, Thackeray said if it indeed being misused, then it should be amended and those found guilty of misusing the act should be punished.
Earlier, he said that the Shiv Sena which was born at Shivaji Park had crossed a major milestone of 50 years after huge struggles and sacrifices of its workers and will continue to do so for many more years.
With inputs from agencies
India
The comment comes as BJP leader Devendra Fadnavis said that the Shiv Sena chief had covertly nurtured ambitions of occupying the top post in the state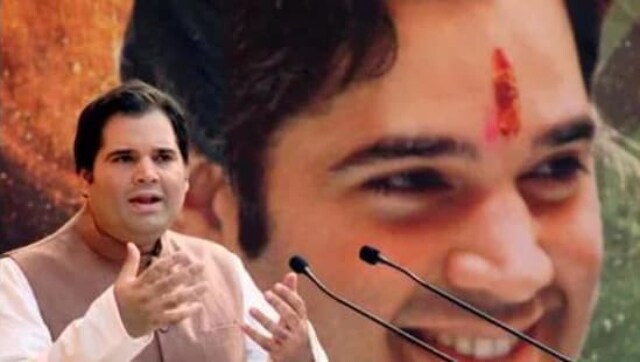 Politics
The death of the four cultivators triggered strong reactions from farmer leaders, while opposition parties launched an attack on the BJP-led central and the UP governments.
India
Students appeared excited while entering the schools and meeting their friends, and teachers. Schools welcomed them with flowers and sanitisers