Modi govt anti-Dalit, repressing the voice of country's youth: Congress
Several Congress leaders on Wednesday attacked the NDA governemnt at a demonstration in New Delhi, accusing it of being 'anti-Dalit'.
New Delhi: Several Congress leaders on Wednesday attacked the NDA governemnt at a demonstration in New Delhi, accusing it of being "anti-Dalit" and "repressing" the voice of the country's youth.
At the Jantar Mantar, senior party leaders including Digvijay Singh, Jitin Prasada, Raj Babbar, Randeep Singh Surjewala, Oscar Fernandes and Selja Kumari attacked Prime Minister Narendra Modi and HRD Minister Smriti Irani over alleged "atrocities" against Dalits and students and "silencing" their voice of protest in the country.
Hyderabd scholar Rohith Vemula's mother Radhika also addresed the gathering at the protest venue in Telugu.
Several members of the Youth Congress then marched towards Parliament from there before being detained at the Parliament Street.
Attacking the Modi government, Digvijay Singh said, it was "fundamentally" against the Dalits, tribals, farmers and workers.
"Rohith is not among us but he has awakened the society in slumber like Dr Ambedkar did," he said.
Rallying behind Rahul Gandhi who has extended support to JNU students, he said, "Some people said to me that Rahul should not have gone to JNU, but why not, we ask. Injustice was done to Kanhaiya Kumar who is innocent. Now police is saying that their is no video of him raising anti-India slogans, after sending him to jail on sedition charges."
Surjewala said the Modi government in its 22-month-rule has done the "most dangerous" thing of "repressing" the voice of youth in the country and attacking the right of poor to education.
Radhika reiterated her demand for a law that ends discrimination against students on the basis of caste in educational institutions in the country.
"Injustice was done to my son and like him several others died in other universities of the country and justice should be done. A government order should be issued to bar universities from discriminating against students on the basis of caste," she said, which was interpreted in Hindi afterwards.
"Prime Minister is anti-Dalit and anti-student and I will continue my struggle till I get justice for my son," she said.
Youth Congress president Amrinder Singh Barar launched a scathing attack on HRD minister Smriti Irani and questioned her for not going to Hyderabad University after Vemula committed suicide.
The crowd of protesters broke through two barricades on way to Parliament before their march was stalled by the police, which also used water cannon to break up the protest before detaining some of them.
PTI
Find latest and upcoming tech gadgets online on Tech2 Gadgets. Get technology news, gadgets reviews & ratings. Popular gadgets including laptop, tablet and mobile specifications, features, prices, comparison.
Entertainment
PM Narendra Modi producer Sandip Ssingh says the controversies at the time of the film's initial release in May 2019 had impacted its box-office performance.
India
In an interview to Rahul Joshi, the Union home minister also said that India "will not bow down to anyone" and that it has the support of most countries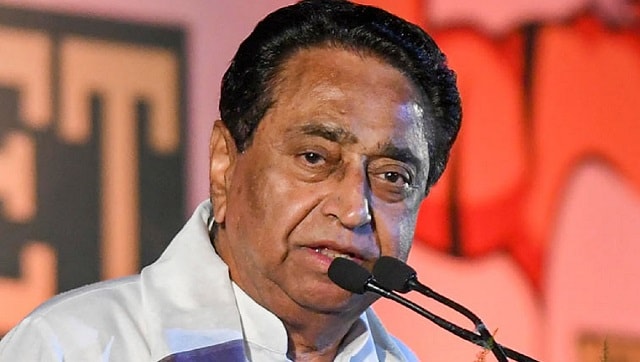 Politics
Nath is facing flak from the ruling party for referring to minister Imarti Devi as "item" during a campaign speech for Assembly by-election.