Modi exclusive interview: Belief in empowerment for poor crucial part of PM's image makeover
It is not difficult to imagine that Modi's barbs were aimed at politics of doles and emoluments which do little to remove poverty and increase corruption instead, serving only to fatten the middlemen.
From being a business-friendly chief minister of India's most business-friendly state, Narendra Modi has had to undergo a total image makeover as prime minister. While occupying the centrist position vacated by the Congress in national politics, in this new avatar Modi is pro-poor and in some respects almost Nehruvian in his beliefs.
Watch the full interview here or catch it on CNN-News18 today at 2 pm and 9 pm.
The change was easy to see during his exclusive 75-minute interview with CNN-News18 where he dealt at length — among a range of other issues — on questions regarding poverty.
Modi's conviction, that empowerment for poor was the only route to sustainable growth, was evident during his interaction with Rahul Joshi, group editor of Network 18. Also evident was the consummate politician who knows how to twist the knife into his rivals even as he accused some parties of using poverty as a tool for votebank politics.
If there was one chink in Modi's impregnable armour, when he assumed office at 7 Race Course Road following a historic mandate in May 2014, it was a perception that he was 'business-friendly'. Strange as it may seem since that tag was also one of the reasons why he was voted to power — there was space nevertheless for his rivals to paint him as being friendly only to industry.
As prime minister, however, Modi soon found out that his self-projected image of being 'India's CEO' can be quite a handicap in the rough and tumble of Indian politics, the median of which remains firmly tilted to the left. While the first two budgets focused on clearing the clogs in infrastructural arteries, resetting the economy and putting in place a system that would revive the growth story, Modi soon realised that a narrative — that his government was 'anti-poor' — was taking shape aided by some ham-handed moves such as attempting to force through the Land Acquisition Ordinance.
Before long, even a decimated Congress and its leader, who resists all endeavors to be taken seriously, managed to pull off a coup of sorts, coming up with a slogan that stuck — "suit boot ki sarkar". For a man who coins slogans at the tip of a hat and uses them with élan, Modi found it difficult to shake it off. There were other factors at play. Two consecutive droughts, some reverses in local body elections and a drubbing in Bihar Assembly polls indicated that the rural voter base was feeling restive about acche din.
A course correction came via the third budget with a massive targeted disbursement towards agriculture, rural infrastructure and rural poor. Social sector spending was revved up and stress was laid on rural development. The aim, as Finance Minister Arun Jaitley had articulated after presenting the budget, was to double farmers' income in five years.
The change in course was accompanied by a massive outreach initiative. Last Saturday, as a PTI report points out, during a meeting in New Delhi of BJP chief ministers and deputy chief ministers, PM and the party's top brass stressed on the agenda of good governance and pro-poor measures that have already been undertaken.
The message was that party leaders must reach out to the poor at all times, and not just during elections. This motif came up in a reply to Joshi's question during the interview on whether political parties do anything beyond providing lip-service to poverty alleviation.
"You are right. Poverty alleviation has been a political slogan. A lot of politics has happened on poverty. And a lot of programmes for poverty alleviation have also been started keeping elections in mind. I do not want to get in a controversy on whether it was good or bad. But my path is a little different."
And his path, Modi stressed, was empowerment. Don't give people the fish, teach them how to catch it.
"We have to empower the poor to end poverty. If the poor are empowered, then they have enough power to alleviate poverty. Politics can be done by keeping the poor, poor. But freedom from poverty can only come through empowerment."
It is not difficult to imagine that Modi's barbs were aimed at politics of doles and emoluments which do little to remove poverty and increase corruption instead, serving only to fatten the middlemen. In fact, much of Modi's policies, like direct benefit transfers (DBT), are aimed at cutting off the middlemen and providing benefits directly to those who need it.
During the interview, "empowering the poor" cropped up as the recurrent theme. The Prime Minister elaborated on some of the central schemes targeted towards poverty elimination through self-employment.
"The biggest tool for empowerment is education. The next point is employment. If we get economic empowerment, then it can serve as a tool to change things on its own. All the initiatives that we have taken over the past few years, like the Mudra Scheme — at least 3.5 crore people have taken the benefits of the Mudra Scheme and they got about Rs 1.25 lakh crore through this scheme.
"Many of them are those who have got money from the bank for the first time. These people will do something or the other. They will get sewing machines, stitch clothes… It is possible that they might employ a few. This empowerment will give people a lot of power. Suppose a person buys a taxi. Then they would want to educate their children. They will move forward."
And his path, Modi stressed, was empowerment. Don't give people the fish, teach them how to catch it.
The mention of Stand Up India, Modi's entrepreneurial idea for women and the socially underprivileged, came up, as did Start-Up India, the initiative for private enterprise in digital arena.
"One of the things that we have done is called Stand Up India. I have told banks that every branch must give financial aid to a Dalit, a tribal and a woman. They must make them an entrepreneur. There are 1.25 lakh bank branches in India. If they empower even three people each, 4-5 lakh families will be benefitted. People who did not have this sort of financial empowerment will feel empowered. They will be an economic strength.
"Start Up India... To give employment to the young, I have started this scheme. These are small decisions. I have also sent an advisory to the states. That they must move forward in this direction."
He also picked up the topic of Model Shop & Establishment Act, cleared in June this year and aimed at generating grassroot-level employment.
"We have big malls in our country. Lakhs and crores of rupees are spent in constructing them. They suffer is no time restriction. They can run till 10 pm, 12 pm, 4 am but there will be a government representative with a stick in his hand asking a small shopkeeper to shut his shop as soon as it is evening.
"Why? We have said that these small traders who have small enterprises, they are free to be open 365 days, 24x7… so that they can go about doing their business and also employ a few. And these are the people who drive the economy in our country. This is where we are working to empower."
Job creation remains a huge concern for the government with all metrics pointing towards a shrinkage in employment opportunities when millions are entering the job market each year. Modi touted Skill India Mission, that aims to tap into India's demographical advantage by providing the youth with skills and ability, as the answer.
"We have laid a lot of stress on skill development. It is the need of the hour. We have changed systems and created a ministry. It has a different budget. Work is being done on a huge scale. Skill development by government, through public private partnership, through 'skill universities' collaborating with other countries who have done good work in developing skills are being done.
"The country has 80 crore youth. They are below 30 years of age. If they have the skill, they can change India's fortune. We are laying stress on this. The country's youth and employment are at the centre of all economic activity. In the agriculture sector too, if you move towards value addition, it will create more opportunities to generate employment.
"A village youth who has had to go to big towns under pressure, if he is given value addition and agriculture-centric rural development, if we empower him, then employment opportunities shall be created. We are laying stress on this. And some good results are visible."
Watch the full interview here or catch it on CNN-News18 today at 2 pm and 9 pm.
World
Sources said the Taliban have no option but to wait till an inclusive government is formed though it seems unlikely in the near future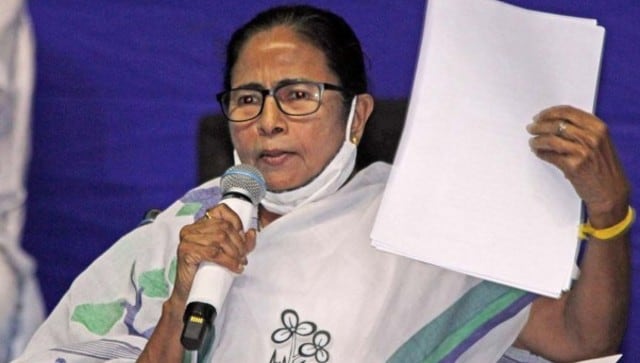 Politics
The Ministry of External Affairs in a one-line communique, which reached the secretariat during the day said the "event is not commensurate for (attendance at) the level of the chief minister," a secretariat official said.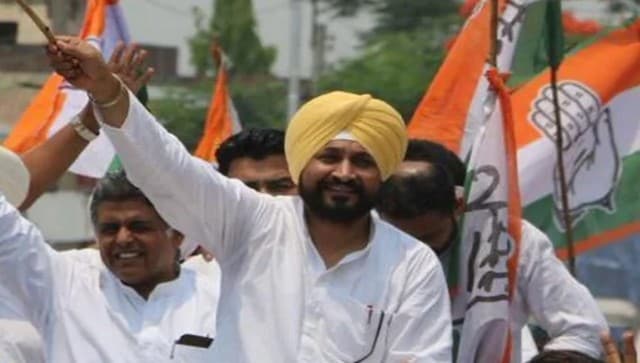 Politics
Secularism for Indian 'secular' intelligentsia has long been an engrossing game of shifting goalposts