Modi exclusive interview: PM was willing to speak his mind on Dalits, development
When Narendra Modi took over as prime minister in the summer of 2014, he undertook an intense Dalit outreach program and took the glorification of the biggest Dalit icon, BR Ambedkar, to entirely new levels.
Take into consideration Prime Minister Narendra Modi's response to a question asked in an exclusive interview to CNN-News18 by group editor Rahul Joshi. Focusing on the states going into polls next year and on the developing feeling among the Dalits and OBCs that the BJP-Sangh Parivar were anti-Dalits, Joshi asked the PM how would he assure that his agenda remains focused on development and only development, at a time when social discrimination and fundamentalism were raising their ugly heads again.
Watch the full interview here or catch it on CNN-News18 today at 2 pm and 9 pm.
From his response, it seemed to be clear that Modi was willing to speak his mind on the subject. After all, the issue concerned his own persona — both as a leader and as the prime minister — his party, its politics, and the governance matters of his government:
"The country has full faith that our agenda is only development. There is no confusion in the minds of country folk. But all those people who never wanted that a government like this should come to power, those who never wanted the previous regime to go... they are the ones who have trouble. So, development is our only issue and it will remain so. And this is not a political issue. This is my conviction...," Modi said.
"As far as some incidents are concerned, they need to be condemned. It has no place in any civilised society. But we must not forget that law and order is a state subject. Some are selectively picking issues and blaming Modi for it. I don't know what purpose does it serve for those who are doing this. But this is surely hurting the interests of the country. Such incidents must not happen,
"From a statistical point of view, whether it is communal violence, atrocities against Dalits, or atrocities against tribals, data shows that such incidents have gone down in number as opposed to the previous government. But the issue is not of what happened in their government and our government. The issue is that this is not befitting our society," Modi added.
"We have a culture dating back thousands of years. We have seen some imbalances in our society. We have to intelligently take our society out of this imbalance. This is a social problem. It is deeply rooted. Politics based on social imbalances is a disservice to society — to all those who have faced injustice for generations,
"Today, in this country, Dalit MPs and Dalit MLAs, tribal MPs and tribal MLAs, and the BJP have a sizeable presence. Ever since I celebrated the 125th anniversary of Babasaheb Bhimrao Ambedkar, many people thought that Modi is a devotee of Ambedkar. They started having problems. We identified five sacred places associated with Babasaheb Ambedkar – Mau, the birthplace of Babasaheb Ambedkar; Nagpur; Mumbai, where we set up his memorial; memorials at two places in Delhi; or converting the place where he stayed in London, as a memorial. In a way we set up five pilgrimage spots," Modi added.
"All those who were self appointed guardians and were trying to create tension in the country, did not like this. That Modi is with the Dalits. That Modi devotes himself to the tribals. I am devoted to the development of all Dalits, oppressed, underprivileged and deprived. Those who see this as an obstruction to their politics are the ones creating trouble. And this is why they are levelling baseless allegations. All those who have fed this country the poison of caste divide have destroyed this country, they must stop giving political overtones to social problems. We must go forwards with a purpose. And I want to ask the society that are these incidents befitting of a civilised society?" Modi said, in response to the question.
A long winding response indeed. The longest on any issue that was touched upon in the 75-minute long comprehensive interview. That in itself is an indicator as to how keen Modi is to give his take on the subject, and to have the narrative debated in public.
The BJP leadership believes that the Una incident — which proved to be very damaging to the party — was instigated by known Modi adversaries from rival parties in Gujarat. It is now up to Modi to contain that damage, and salvage BJP's prospects in the upcoming state Assembly elections.
When Narendra Modi took over as prime minister in the summer of 2014, he undertook an intense Dalit outreach program and took the glorification of the biggest Dalit icon, BR Ambedkar, to entirely new levels.
For long, the BJP has boasted that it has the highest number of Scheduled Caste and Scheduled Tribe MPs. They point out that when Narendra Modi was voted to power, the number of SC-ST MPs climbed to 64 and that the vote share from the community swelled as well. Inclusion of the Dalit community within the broad Hindutva fold has for long been a part of the RSS' consciously formulated engineering plank.
When Narendra Modi took over as prime minister in the summer of 2014, he undertook an intense Dalit outreach program and took the glorification of the biggest Dalit icon, BR Ambedkar, to entirely new levels.
So much so, that when he had to launch the Swachh Bharat campaign, he landed at a Dalit basti in Delhi and picked up a broom. He dedicated the Stand Up India program to the community as well, and so on. He went to places — domestic and abroad — and spent hours to celebrate the 125th birth anniversary of Ambedkar.
Continuing with the party's appeasement efforts, when BJP president Amit Shah had to take a dip at Simhastha Kumbh in Ujjain, he chose to go to a meet of Dalit sadhus and take a dip at Balmiki Dham.
The Sankaracharyas, Mahamadelshwars, Gurus, Mathadhis, Peethadhis had all taken time off from their akharas, mutts, temples, peeths, camp sites and headquarters in Ujjain to be present there, to spread a common message that was in agreement of samrasta (harmony), through tokenism or otherwise — that Dalits were as much a part of the Hindu community as anyone else. Whenever Shah has toured UP, he has made sure that a part of his program was focused on Dalit and OBCs.
Then Una happened. A highly condemnable incident in Gujarat and some other such incidents elsewhere by self styled gau rakshaks (cow protectors), in one go, potentially threatened to undo whatever Modi had done so far. Modi came out strongly for Dalits and spoke against the anti-social elements who moved around under the garb of cow protectors.
Modi is well aware that, given the fact that the 2017 UP assembly elections are only a little over 100 days away, he has a very short time period to regain the confidence of the Dalits in the nation's most politically significant state.
To add to BJP's woes, a person called Daya Shankar Singh's condemnable remarks against BSP chief Mayawati caused immense damage to the party. Singh was promptly sacked from his post in the party's UP unit, but the incident left deep scars.
As it is, the Muslim community is against the BJP and the party simply cannot afford any hostility towards it by members of the Dalit community.
Thus, when Modi says, "I want to tell all the politicians — I will tell my party leaders also — you are answerable to the nation and that is why all those living in public life, whether political or social workers, even if we are representing a particular community for the benefit of the country's unity, society's unity, and for the sake of bonhomie - we must be extra vigilant,
"Whenever we are wounded, even the slightest touch of a paper also causes pain. Thousands of years of injustice have kept these wounds open. The slightest of damage will cause a lot of pain. This is why, it does not matter whether the incident is big or small, what matters is that the incident must not happen in the first place. Which government had more incidents and which didn't is not the point. We all have to work collectively to give strength to the country's unity," he means it.
The biggest irony, though, is that some loudmouths in his very own party soon forget what their leader had preached to them.
Watch the full interview here or catch it on CNN-News18 today at 2 pm and 9 pm.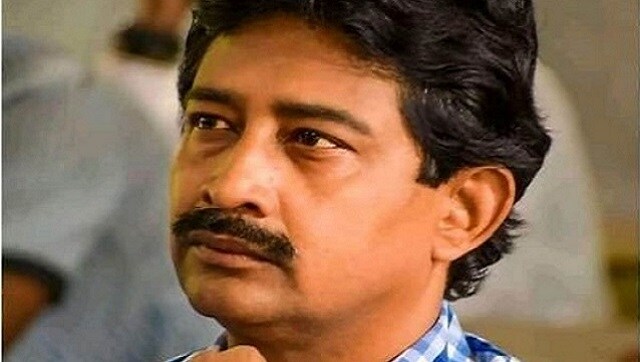 Politics
Banerjee, who unsuccessfully fought the Bengal Assembly polls on BJP ticket, described his meeting with the TMC general secretary as a 'courtesy visit'
India
COVID-19 impact on family planning: In the wake of the pandemic, ASHA workers had to shoulder additional responsibilities, which prevented them from creating awareness about family planning and distributing contraceptive pills and condoms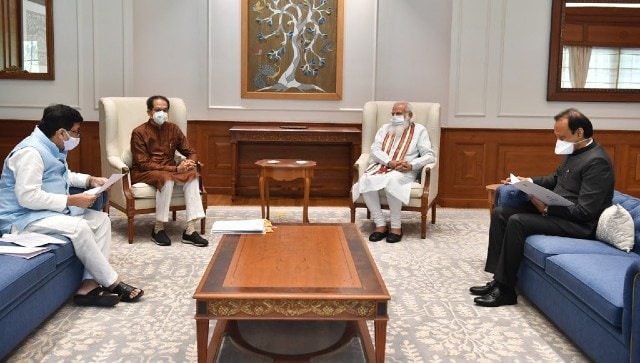 India
Maharashtra deputy chief minister and senior NCP leader Ajit Pawar and senior Congress leader Ashok Chavan also accompanied Thackeray during the meeting with the prime minister