Modi calls Kejriwal, AAP anti-national Pakistani agents
The attack on the AAP came a day after Kejriwal announced that he would contest against Modi from the Varanasi constituency.
BJP's prime ministerial candidate Narendra Modi today for the first time spoke about the AAP and Arvind Kejriwal at a rally and claimed that the party and its leaders were anti-national in their approach.
The attack on AAP came a day after Kejriwal announced that he would contest against Modi from the Varanasi constituency.
Modi claimed that there were 'three AKs' that were widely praised in Pakistan: one of them is the AK-47 assault rifle and the second is defence minister AK Antony for claiming intruders into Kashmir only wore Pakistan Army uniforms despite the fact that they were from the army.
"The third is AK-49. This man has just given birth to a party. On the party's official website, the map has given off Kashmir to Pakistan," he said.
"This man has an associate who says a referendum should be held in Kashmir and Pakistan is dancing about it, he said, and accused the party of working in the interests of Pakistan"
They are Pakistani and anti-national agents, he said.
"We don't need to identify them but we need to acknowledge them," he said.
In his second major rally in the state of Jammu and Kashmir, Modi blamed the Congress-led UPA government of failing to take care of either army personnel or farmers in the country.
"What is the present Congress-led UPA government doing? Our jawans heads are getting chopped off," Modi said, adding that the party had even failed to take care of the nation's farmers.
He said the slogan of 'Jai Jawan, Jai Kisaan' had been modified to 'Mar Jawan, Mar Kisaan' by the present UPA government which didn't care about either of them.
He claimed the Congress was refusing to take him on the agenda of development and it constantly hid behind the excuse of secularism.
"I talk of price rise, they say tak about secularism," he said, adding that no matter what issue he tried to talk about, the opposition only insisted on speaking about secularism.
"The government that has no answers for the questions of the people has no right to hide behind the fake cloak of secularism," he said.
He also criticised dynastic politics and blamed it for the current condition of the country.
"We have to make Kashmir and India free of this dynastic politics," he said.
He spoke of migration from Pakistan occupied Kashmir and Kashmiri Pandits being forced out from the valley and said that the government had no right to stay in power if it failed to prevent it.
"In our country Bangladeshis are able to settle and even vote but these refugees from Pakistan are not able to even be acknowledged as citizens after they move here," Modi said. He said that it was a pressing need to ensure they were provided citizenship.
The BJP's prime ministerial candidate also criticised Rahul Gandhi without naming him and said that his claim that 'Congress was an idea' was a flawed one.
"We will ensure that Kashmir gets it rights and progresses," he said. 
He blamed the Congress for failing to give backward classes their rights and said he would ensure it was corrected.
"Have faith in me if you don't want to live in the same conditions that your parents have lived in," he said. " You have survived and tolerated Congress or Congress-linked governments for 60 years but just give me a chance for 60 months, he said.
"The country needs a chowkidaar. Give me the job for just 60 months," he said.
Modi claimed that he had only philosophy and that was of progress.
"Every problem's solution is in one herb and that herb is development," he said.
Find latest and upcoming tech gadgets online on Tech2 Gadgets. Get technology news, gadgets reviews & ratings. Popular gadgets including laptop, tablet and mobile specifications, features, prices, comparison.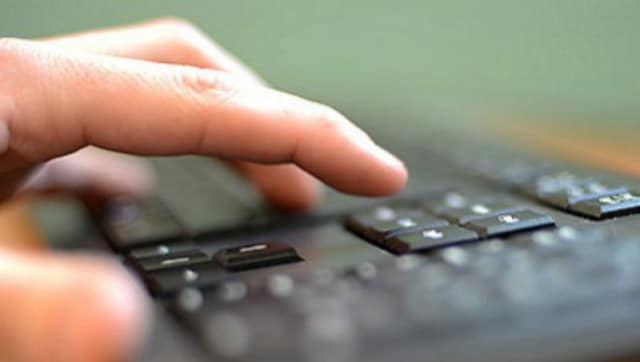 India
The UPPSC PCS 2019 Mains exam will now be conducted on 22 September, while UPPSC RO/RFO 2019 Mains exam will be held on 15 October.
India
Ansari has decided to gift a 'Ram nami' stole and a copy of the Ramcharitmanas to Prime Minister Narendra Modi when he attends the bhoomi pujan ceremony
India
Kumar's remarks have come ahead of bhoomi pujan for the construction of Ram temple in Ayodhya on 5 August, which is likely to be attended by Prime Minister Narendra Modi