Modi at Two: How the PM and his government have performed in five key areas
Modi's biggest achievement since coming to power has been restoring the constitutional authority and the dignity of the Prime Minister's chair.
Brand Modi remains as strong as ever and he is still unequivocally the best man to lead India. But as he completes two years as Prime Minister, multiple surveys point to a difference in public opinion between his personal approval ratings and that of the government led by him.
While Indians still seem to believe in Modi, they are starting to pare down their expectations from the Centre. Polls done by Instavaani, Centre for Media Studies, LocalCircles and Ipsos in association with various media houses and covering a huge sample size indicate that anti-incumbency hasn't yet afflicted Modi. Questions are, however, being raised not on his intent but whether the PM has the wherewithal to deliver on that by working around a stubborn Opposition, a moth-eaten system and mediocrity in the Union Cabinet.
As the Prime Minister, Modi must take the ultimate blame or credit for the performance of his government. But if the polls point to a perceived disconnect between his and his government's performance, it will be interesting to look at five key areas and figure out whether that has indeed been the case. The parameters I am about to discuss can broadly be segmented into those which he can directly influence and those on which he depends on others.
1. Primacy of the Prime Minister's chair (direct influence)
In his book The Accidental Prime Minister: The Making and Unmaking of Manmohan Singh, Sanjaya Baru, former media advisor to PM Singh, says: "Pulok Chatterjee (joint secretary who had worked with both Rajiv Gandhi and Sonia) who was inducted into the Manmohan Singh PMO at the behest of Sonia Gandhi, had regular, almost daily, meetings with Sonia at which he was said to brief her on the key policy issues of the day and seek her instructions on important files to be cleared by the PM. Indeed, Pulok was the single most important point of regular contact between the PM and Sonia. He was also the PMO's main point of contact with the National Advisory Council (NAC), a high-profile advisory body chaired by Sonia Gandhi..."
It is widely believed, and Baru's book had merely confirmed common knowledge, that the Gandhis had turned on its head the concept of India's Parliamentary democracy. The Prime Minister's chair was reduced to a vetting authority and Sonia Gandhi wielded real power, minus the responsibility. She superseded the PMO and remote-controlled it in association with the National Advisory Council (NAC). Together, NAC and Sonia Gandhi acted as an unelected yet extra-Constitutional body making a mockery of the cabinet system and the oath of secrecy administered to the PM.
Baru's allegations were subsequently denied by the PMO though it is debatable whether that denial was indeed issued by Manmohan Singh's office or the power centre above him. But many other examples remain.
In 2013, Rahul Gandhi stormed into a press conference and before a sheepish-looking party spokesman Ajay Maken, tore apart an ordinance passed by the Manmohan Singh-led Union Cabinet and called it "complete nonsense" hours before the then Prime Minister was scheduled to meet US President Barack Obama in Washington DC.
Modi's biggest achievement since coming to power, therefore, has been restoring the constitutional authority and the dignity of the Prime Minister's chair which was damaged irrevocably during the UPA regime. The credibility of the PMO has been established and Modi has convinced everyone that his authority is supreme in decision-making. If anything, charges have been levelled against him for micromanaging day-to-day functioning of the government instead of setting a broad policy agenda and getting the right people to execute it.
2. Corruption (indirect influence)
Surveys indicate that though people have been ambivalent about whether corruption has decreased in daily life, they firmly believe that NDA is cleaner than the erstwhile UPA government when it comes to graft at the highest levels. Middlemen and lobbyists have been shown the door and the corridors of power have become inaccessible for the touts.
The perceived lessening of corruption at the top has also curbed cronyism and rent-seeking opportunities that derive from it. In 2014, a poll carried out by The Economist found that 96 percent Indians feel corruption was holding their country back and 92 percent thought it has got worse in the past five years. In its latest index released this month, however, the newspaper says crony wealth in India has reduced to three percent of India's GDP from 18 percent in 2008.
Smooth auctioning of coal blocks, telecom spectrum and FM radio licences have helped build NDA's cleaner image. On Wednesday, the government was reported to have offered for auction 46 discovered oil and gas fields through international bidding on simpler contractual terms together with pricing and marketing freedom, according to a PTI report.
Above all, Modi is perceived to be an incorruptible figure. As a report by The Times of India quotes a top industrialist as saying: "There's no longer a sense that it'll cost you to get a favourable hearing in government. Many of the senior ministers, starting from the finance minister, are people of integrity… And some who might be tempted to stray from the straight and narrow are s**t scared of the Prime Minister."
3. Economy (indirect influence)
Several markers point out that the Indian economy is in far better shape now than it was when Modi took office as Prime Minister. A Wall Street Journal report, while explaining the markers, says: "A look at 12 key indicators shows that Asia's third-largest economy is now on much better footing than it was under the last government led by the Congress party and headed by Manmohan Singh."
In another interview to the same newspaper published on Wednesday, Modi claimed to have initiated "maximum reforms" while making it clear that he still has an enormous task ahead of himself. Though his role in opening up more of the economy to foreign investment, making changes to curb corruption, filling gaps in rural infrastructure and making it easier to do business is widely acknowledged (even by the electorate as reflected by the surveys) there is a perception that Modi has failed to initiate 'big bang reforms'.
On this, the Prime Minister had an interesting answer: "When I came to the government, I used to sit down with all the experts and ask them to define for me what is the 'big bang' for them… Nobody could tell me."
Modi's attempt to improve the ease of doing business have yielded good results with India jumping 12 ranks to 130 in the October 2015 ranking compiled by the World Bank, according to The Economic Times. The cut-off date for the ranking was 1 June, indicating that the improvement was achieved in just one year of NDA coming to power.
Be that as it may, India's manufacturing is at a decadal low, hit by global slowdown, and a FICCI survey across 13 key manufacturing sectors reflects a bleak picture. Latest Labour Bureau data reveals that the Indian economy has witnessed a decline of 20,000 jobs across eight labour-intensive sectors in the quarter ending December 2015.
Amid this, the government has let The Right to Fair Compensation and Transparency in Land Acquisition, Rehabilitation and Resettlement (Amendment) Ordinance lapse and in the WSJ interview, Modi clearly indicated that the Centre will now leave it to the states to carry it forward.
4. Foreign policy (direct influence)
Modi's pro-active foreign policy where he seems to have carried on from where he left off as the Gujarat chief minister, meant that India has witnessed a spurt in foreign direct investment. With his frequent trips abroad where he has been hardselling India's potential as an emerging economy, Modi's efforts have seen FDI rising 24 percent to $42 billion in 2015 despite a global downturn. We have surpassed even China. In the 40-odd trips that Modi has taken since assuming office (earning a lot of barbs from the Opposition and generating social media memes) he has been focused on turning the spotlight on India as an investment destination.
In terms of relationship with neighbours, however, Nepal seems to be in a bit of a mess and Modi has failed to stitch a coherent, rational Pakistan policy, relying instead on the optics of sari or cricket diplomacy.
Elsewhere, however, India's relationship with a host of other countries including the US has strengthened and India has finally shaken away its hesitancy and brought out its connect with Israel out in the open.
The Chabahar pact is expected to vastly improve trade relations with Iran and many other European nations. It greatly reduces Pakistan's nuisance value and circumvents China's attempt to tactically browbeat New Delhi. Modi's stamp on this is clear.
5. Communal harmony (indirect influence)
Though there have been thankfully no large-scale riots, it is here that Modi's rivals have targeted him. The charge against him is that though Modi was voted in on a plank of development, he has remained staunchly silent on (and thereby, encouraging) the many acts of mischief by the fringe Hindu right that has somehow undermined the "secular fabric" of India. It is said that under Modi, the BJP is trying to introduce a muscular brand of nationalism and has set a few basic parameters which the civil society and people must comply with.
Though most of the charges were mischievous in nature (like the phony debate over intolerance and church attacks) and were clearly the handiwork of a Lutyens' entrenched ecosystem trying its bit to whip up passion in absence of its political masters who had been thrown out in the 2014 Lok Sabha polls, some of the accusations weren't, and merited a quick response from the highest authority.
In the absence of a media advisor and Modi's reluctance to engage with mainstream media, rumours and half-truths have been allowed to play out and these have done no favours to either the image of Modi or his government. It seems ironical because Modi, all through his ascent to the Prime Minister's chair, has always come across as a master communicator.
In sum, there seems to be some merit in the perception that Modi has been hampered by the (real and perceived) obstacles around him. But a good administrator knows how to work around it. Modi has three more years to show he can do that.
Entertainment
This Stephen King adaptation is a yawn-fest with brief fangirl moments when Moore appears on screen.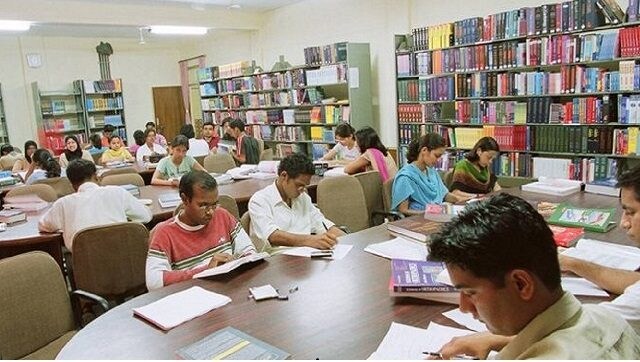 India
To aspire for a perfect assessment solution when everything else is unequal and in a state of disarray is like looking for a needle in a haystack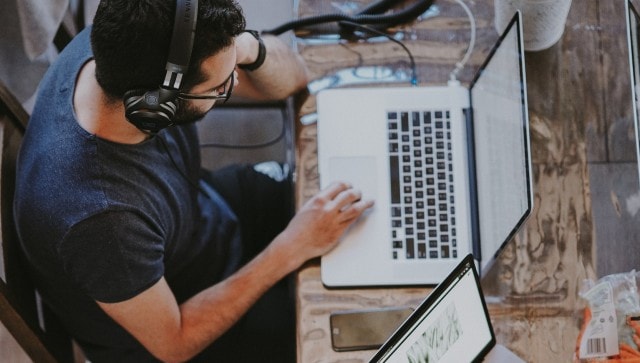 Business
E-commerce is providing opportunities to a new generation of digital entrepreneurs, who have been forced to start their own businesses following job losses.