Model, Gandhi bahu, Modi's minister: Maneka's fight against dynasty
Hailing from the Nehru-Gandhi dynasty, thanks to her marriage to Sanjay Gandhi, son of then Prime Minister Indira Gandhi, Maneka Gandhi's tryst with politics began with her accompanying Sanjay for tours.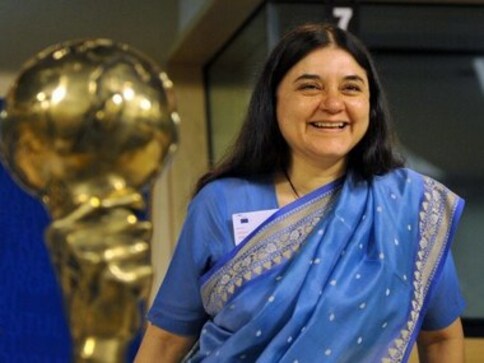 Hailing from the Nehru-Gandhi dynasty, thanks to her marriage to Sanjay Gandhi, son of then Prime Minister Indira Gandhi, Maneka Gandhi's tryst with politics began with her accompanying Sanjay for tours. Accounts on Maneka Gandhi available on the internet suggest that she constantly accompanied her husband on his Youth Congress tours, thereby familiarising herself with the tricks of the trade.
While many wouldn't know of it, she had even used her political magazine Surya to revive the image of the Congress party, mainly that of her mother-in-law Indira Gandhi after the defeat in 1977 general elections. Maneka's support, political experts often say, had a big role to play  in Indira Gandhi's win in the subsequent elections. It earned her the nickname of 'Durga' from Khushwant Singh.
She lost her husband to a plane crash when their son, Varun Feroze Gandhi was just 100 days old. Following a fallout with Indira Gandhi in 1983, Menaka started her own political party Rashtriya Sanjay Manch which focused on empowerment and employment. They won four out the five seats they contested from Andhra Pradesh, which was a big boost to her morale.
In 1988, Manaka's party joined hands with the then opposition party Janata Dal and became its general secretary. She became the country's youngest union minister at the age of 33. She continued to serve as minister for two successive governments during which she introduced a number of animal and environmental reforms such as Coastal Zone Regulation Act, protection of old monuments as Heritage sites, made it compulsory for food and cosmetic products to be labeled veg and non veg (green and brown dots) based on ingredients, set up National Zoo Authority, Animal Welfare Board of India, Environmental Tribunals etc. She created Animal Welfare's Ministry – a first in India and the world, and served as its minister.
Having won the Pilbhit constituency as Independent candidate, she joined the cabinet as Minister for Environment and Forests from 1989–91, and later as Minister for Social Justice and Empowerment from 1998–99. She became Minister of Social Justice and Empowerment under Atal Bihari Vajpayee's regime.
She had a crucial role to play in the introduction of OASIS - Old Age Social and Income Security which was later converted into New Pension Scheme in 2004. She has won five out six times that she has contested from Pilbhit as a BJP candidate from 2004 onwards, and has been a six-time Member of Parliament.
On a non-political front, Maneka Gandhi has been active animal rights activist and environmentalist. She started the 'People for Animals' organization in 1992. She is also heads the organization called Rugmark which works to rehabilitate children working in the carpet manufacturing industry.
As a journalist, she shocked the entire nation when she published photos of Suresh Ram, son of the then Congress minister Babu Jagjivan Ram, having sexual intercourse with a girl in her political magazine Surya. The revealing pictures ran the risk of running into legal trouble.
She was born into a Sikh family. Her father was an Army officer Lt. Col. Tarlochan Singh Anand. She was raised in Delhi and went to Lawrence School and later Lady Shri Ram College for Women. She later studied German at the Jawaharlal Nehru University.
It was love at first sight for Maneka Gandhi and Sanjay Gandhi who met at a party thrown by the former's uncle. Though no one would believe given the hardened politician she is now, she won a beauty contest in her college days and did modeling for a towel manufacturing company at the age of 17.
India
RSS had supported Emergency and the then Sangh chief Balasaheb Deoras had tried to establish contact with Indira Gandhi, former IB chief T V Rajeswar claimed.
India
Leaked US diplomatic cables indicate that Sanjay Gandhi was called 'small fry' by his mother at a Congress meet, and was also almost assassinated thrice.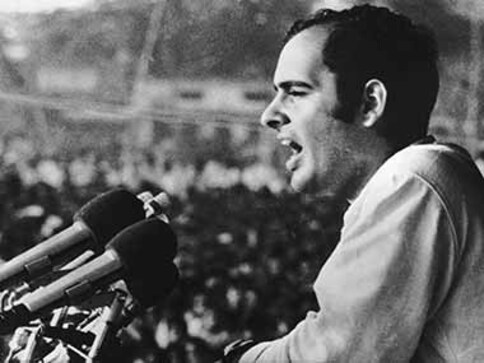 Politics
The I&B Minister's warning to the media gives us a chilling reminder ofo the mid-1970s when the Congress could tolerate no criticism.