MLAs exodus has weakened Congress' chances as party faces Shankersinh Vaghela, BJP in Gujarat polls
The latest exodus of MLAs may have left Gujarat Congress with senior leaders who are too busy trying to save their own seats rather than guide the party towards a better performance in the upcoming Assembly poll
Did Gujarat Congress just underestimate the power and crafty political sense of its former leader Shankersinh Vaghela?
The 77-year-old former chief minister and Union minister who quit the party a week ago gave no hint of his future plans but the exodus of Congress MLAs — five as on Friday — did shake up the party leadership, which is now paratrooping leaders from Delhi and conducting a show of strength while charging the BJP of horse trading. The resignations have also threatened Sonia Gandhi-confidante Ahmed Patel's chances to retain his Rajya Sabha seat and remain politically relevant.
Two decades ago, it was Vaghela who was instrumental in breaking away from the ruling BJP, then led by chief Minister Keshubhai Patel, and form his own government with the help of Congress. Known as the Hajuria Khajuria movement, Congress might have forgotten it and let go of Vaghela and in the process cause its destruction, but BJP probably did not want to forget the bitter experience it had because of this man.
Vaghela might not be a big political gainer in the forthcoming Assembly election, but he will definitely be a spoiler. So, while he might continue to be an independent or the third front, he might just end up damaging the prospects of the already dwindling Congress base. Congress has been out of power for over two decades now. The exodus of senior leaders from the party is not only going to demotivate the party workers in an election year, it will also ensure a weak Opposition campaign. And if Amit Shah, BJP's party president, has his way, he will ensure that the BJP achieves the target of 150 seats.
If sources in BJP are to be believed at least half a dozen more leaders of Congress might be on their way out. The three leaders who quit on Thursday will give BJP an advantage in the North Gujarat region where it was losing support due to the Patidaar agitation. The two leaders — Tejashri Patel and PI Patel — belong to the North Gujarat region, and their joining BJP might just ignite the party's hopes in this region.
Meanwhile, a badgered Congress, which is already facing infighting and exodus, must just be left with senior leaders battling to save their own seats rather than leaders who would guide the party and party workers towards a better performance in the upcoming Assembly poll. Interestingly, political analysts point out that the Congress had too many issues to counter BJP during the upcoming Assembly election such as the Patidaar anger, the non-performance of BJP leaders in several parts of the state and agitated farmers.
However, political analyst Vishnu Pandya, who at one time had closely worked with Vagehla says that Congress is still struggling to form a poll strategy. "Vagehla's exit has ensured that Congress continues with its internal battle. In an election year, while the BJP is already on an election mode with Amit Shah taking the centre stage and Prime Minister Narendra Modi taking the Gujarat route almost every month, the Congress is still to come with a strategy, forget the issues they want to take up," he said.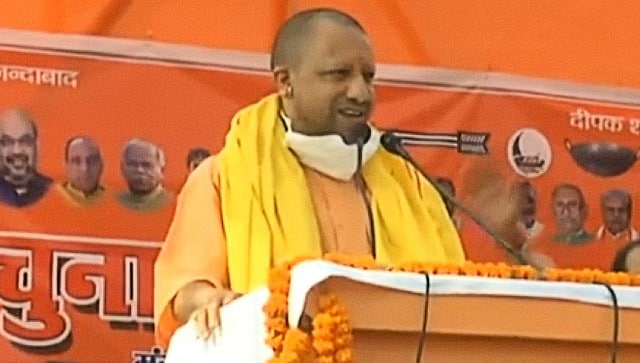 Politics
The BJP after forming government in Uttar Pradesh in 2017, has worked on Prime Minister Narendra Modi's mantra of 'Sabka Saath, Sabka Vikas', Adityanath said
India
The glaring gaps in security must not be seen as an isolated event. It reeks of a larger sinister plan to create unrest in Punjab and the rest of India
Politics
Unlike many political heavyweights in Punjab, Bhagwant Mann has a very strong connection with the ground