Karunanidhi announces MK Stalin as heir apparent but hasn't the DMK chief said this before too?
Dravida Munnetra Kazhagam (DMK) chief M Karunanidhi on Thursday told Tamil magazine Ananda Vikatan that his son MK Stalin will be his successor and the next party supremo.
While one father-son duo isn't seeing eye to eye in Uttar Pradesh, another, in the southern state of Tamil Nadu, is projecting his son to be the next party supremo.
Dravida Munnetra Kazhagam (DMK) chief M Karunanidhi on Thursday told Tamil magazine Ananda Vikatan that his son MK Stalin will be his successor and the next party supremo. The statement won't make Karunanidhi's elder son MK Alagiri too happy, though. Reports said that the announcement has laid speculations over Stalin-Alagiri tussle to rest.
But interestingly, Karunanidhi, in the same interview, also dismissed that he will retire anytime soon. Karunanidhi was quoted as saying, "Even when Stalin was very young, he formed the Youth Wing and worked tirelessly. Then, from the time of MISA (when he was jailed under the Maintenance of Internal Security Act for protesting the emergency in 1975) when he went to prison, he has undergone torture, worked by himself and attained the position of the future leader of the DMK step by step. Given this, he is today my political successor."
Stalin has been working under his father's leadership for over 40 years now and even though Karunanidhi, with his smart wordplay, is trying to give Stalin some hope, it is highly unlikely that the former deputy chief minister will be anointed as the party chief anytime soon. For this is not the first time that Karunanidhi has "announced" that Stalin will be his heir to DMK.
In 2011, Karunanidhi had said that there was no "question mark" over Stalin being his political heir apparent, as Stalin had grown through the ranks under him like he did under his mentor and DMK founder C N Annadurai. "The party seniors, general council members and others who have confidence in me, also have it in Stalin. Therefore, there is no justification in that becoming a question mark," he had told CNN-News18, then known as CNN-IBN.
For the 63-year-old Stalin, party treasurer and the leader of opposition in the Tamil Nadu assembly, the wait will be longer. Karunanidhi, who has been ailing for a while  now, does not plan to retire anytime soon. Even in this interview with NDTV in May 2016 (before Tamil Nadu assembly election), the DMK party chief stated clearly that Stalin "can become chief minister only if nature does something to me."
"Stalin himself doesn't want to become chief minister. He wants only the DMK chief to become the chief minister. I've not lost even a single election since 1957. If I win I'd be the chief minister for the sixth time. Stalin is the first among all who wants me to become the chief minister for a record sixth time."
The issue of Karunanidhi passing the baton to a successor has been a subject of unending debate in DMK. Though Stalin has often been referred to as Karunanidhi's political heir apparent, with the party patriarch himself dropping enough hints, he still has not been elevated to the top post. He was deputy chief minister in the previous DMK government.
Stalin has often found his Madurai-based elder brother M K Alagiri, who was expelled from DMK for anti-party activities, also vying for the top post. But Karunanidhi put that speculation to rest too. "I'm happy with whoever is there. If we are to go down a progressive path, there's no point in pining for people who have left."
At the height of power tussle in DMK's first family, Alagiri had once famously remarked that the party was not a 'mutt' where a senior pontiff could appoint a successor.
It is safe to say then that Karunanidhi is not planning to retire anytime soon and however hard-working his son Stalin may be, he will continue to be the deputy chief minister as long as "nature does something" to the DMK supremo.
With inputs from PTI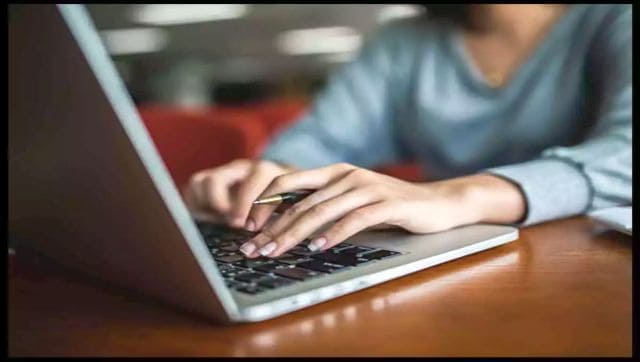 India
The rank list for the TNEA supplementary counselling will be released on 20 October and the process of choosing subjects and online counselling is expected to start the same day
India
At a time when even the biggest film stars, including Rajinikanth, shy away from entering electoral politics, it may be a bigger ask for Vijay
India
The tiger had been a menace to villagers of Gudalur and Masinagudi after it killed four people, the most recent being a 85-year-old man