MK Alagiri rally: Ex-DMK leader holds march, pays tribute to Karunanidhi in apparent show of strength; Stalin silent on his re-induction
MK Alagiri rally LIVE updates: Alagiri and his elder daughter paid floral tributes at the Karunanidhi memorial
Auto refresh feeds
LIVE NEWS and UPDATES
MK Alagiri rally LATEST updates: Alagiri and his elder daughter paid floral tributes at the Karunanidhi memorial. K Isakkimuthu, former zone chairman of Madurai Corporation and a friend of Alagiri's said that he had hope more supporters would show up at the march to show their strength. He expressed concern about how few people had come. The Alagiri faction had been telling local media that 1 lakh people will come. But party insiders were expecting at least 50,000 against the 20,000 who are reported to have joined the march
Thousands of Alagiri supporters have reached the Marina beach at Karunanidhi's memorial. The supporters will pay homage to the former DMK chief.
IAS officer Sagayam, who is overseeing arrangements at Alagiri's roadshow, says that close to 20,000 people have entered through the city checkposts. At least, 12,000 people are at the rally and another 3,000 expected at Karunanidhi's samadhi.
Expelled-DMK leader Alagiri kickstarted the roadshow in Chennai an hour late. The silent rally marking the 30th day of the death of Karunanidhi has reached Madras University and is proceeding towards the former chief minister's memorial at Marina Beach.
Chennai Traffic Police has diverted traffic from Anna Salai from 9 am towards adjoining roads. A police official says that Alagiri and his team of supporters had taken permission to start the rally at 10 am but are an hour late. This is continuing to cause traffic snarls. Alagiri is yet to reach the venue.
The Chennai Police is prepared with ropes and barricades near Chepauk Stadium to ensure that the marchers stop here. The authorities have not granted Alagiri the permission to hold a march till Marina Beach.
An interesting development in DMK succession politics is that while Alagiri has diluted his stand to accept Stalin's leadership, the latter has maintained a tough stance. The DMK on Tuesday acted strongly against a party functionary for welcoming expelled DMK leader MK Alagiri at the Chennai airport, suspending him for "bringing disrepute to the party".
Expelled DMK leader MK Alagiri's supporters said that the party must pay heed to their demands. One of Alagiri's aides said that they do not seek any particular position in the party but merely a presence. A substantial crowd has come out in support of Alagiri.
Alagiri's son Dhaya Azhagiri has confirmed that after a public address the congregation will march till the Karunanidhi memorial at Marina beach, where they will pay their respects to the late DMK leader.
Expelled DMK leader MK Alagiri will hold a rally on Wednesday to pay homage to his father, M Karunanidhi who died on 7 August. However, the rally, scheduled to begin at 10 am is touted as a show of strength by his supporters as the late DMK chief's elder son hinted that he will not go down without a fight.
"I am Thalaivar's (late DMK Chief M Karunanidhi) son, so I will do what I said," he told reporters in Chennai when asked about the silent rally proposed by him.
However, he refused to respond to a query on the party's silence to his request to readmit him. Alagiri, who has been claiming since Karunanidhi's death that loyal party workers were with him, had earlier said the DMK would face threat after his rally.
Alagiri had expressed his willingness to accept DMK President MK Stalin's leadership with a rider to readmit him into the party. But the party has formally made no comments on the matter.
The former union minister has been in political hibernation since his expulsion from the party in 2014 by Karunanidhi. He was sacked at the height of his fight with Stalin over establishing supremacy in the party.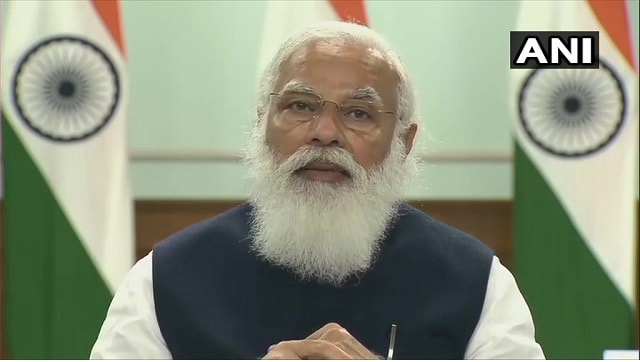 India
Narendra Modi emphasised 'test, track, treat', COVID-appropriate behaviour and COVID management to contain the pandemic. He called for the vaccine festival to be held between 11 to 14 April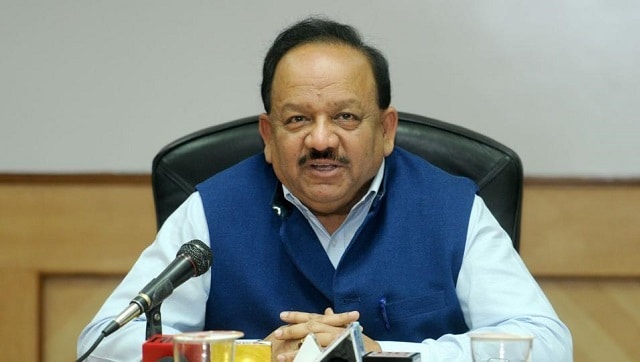 India
The Union health minister also accused the Shiv Sena-led Maharashtra govt of trying to cover its 'failures' by spreading panic on vaccines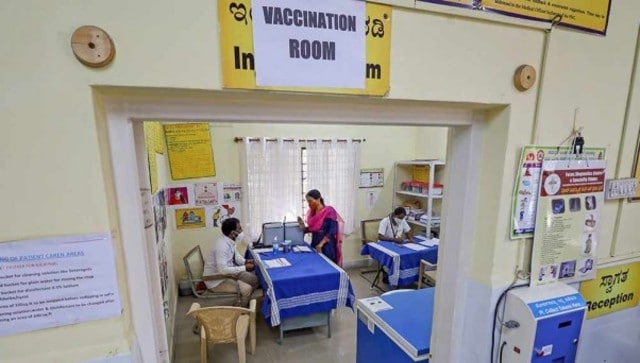 India
The minister urged the Centre to give priority to Maharashtra since the coronavirus cases were more in the state and the overall toll was over 50,000