Mizoram polls: Serchhip set for prestige battle; Chakma-dominated Tuichawang, West Tuipui among key consituencies
Four prominent leaders will be contesting for the Serchhip seat. Chief Minister Lal Thanhawla has been winning an Assembly seat from Serchhip for the past three elections – 2003, 2008 and 2013.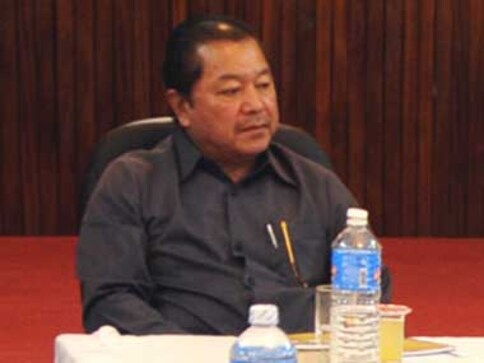 Mizoram, a Christian-majority state, has 39 out of 40 seats in the Assembly reserved for Scheduled Tribes. As the state goes to polls on 28 November, here's a look at the most important constituencies:
Serchhip
Serchhip is set for a key battle on 28 November with four prominent leaders in the fray.
Chief Minister Lal Thanhawla has won an Assembly seat from Serchhip for the past three elections: 2003, 2008 and 2013. This time too, he filed his nomination from Serchhip, apart from Champhai South.
Former president of Mizoram Journalists Association Kapliana Pachuau, who recently joined the National People's Party (NPP) will also be contesting from the constituency.
Zoram Nationalist Party president and Zoram People's Movement chief ministerial candidate Lalduhoma will also be in fray from Serchhip.
The newly-formed Zoramthar party has fielded their president Rev Zaichhawna Hlawndo as their Serchhip candidate.
Tuichawang and West Tuipui
Tuichawang and West Tuipui are Chakma-dominated seats.
In 2017, the Mizoram NGO coordination committee — the apex body comprising major NGOs, including the Central Young Mizo Association and Mizo Zirlai Pawl — parties to not field Chakmas, who are branded "illegal immigrants" from Bangladesh.
The ruling Congress, and BJP defied the committee's diktat. For Tuichawang, the Congress has fielded Amit Kumar Chakma, while the BJP has fielded former Congress minister and prominent Chakma leader BD Chakma.
In West Tuipui, Congress legislator Nihar Kanti Chakma has been pitted against BJP's Kina Ranjan Chakma. Meanwhile, the MNF fielded Robert Lalhmingsanga, an advocate.
Lengteng
In the 2013 election, the Congress won the Lengteng constituency after a neck-and-neck fight with the MNF. While Congress' H Rohluna polled 5,682 votes, MNF's Thangmawia secured 5,515 votes.
This time, Congress again fielded Rohluna from Lengteng, while the BJP has given a ticket to a woman candidate, Laldinngheti. The Zoramthar has fielded its president's daughter Lalhrilzeli.
India
Congress general secretary Jairam Ramesh said that the BJP wants to topple the state government and the game plan of 'Hum Do' in Delhi is to do in Jharkhand what they did in Maharashtra by installing Eknath-Devendra duo
Politics
"Three MLAs, who were held with a mountain of cash yesterday, have been suspended from the party with immediate effect," Avinash Pande, General Secretary and In-charge, Jharkhand Congress said on Sunday.
Politics
Himanta Biswa Sarma, who switched over to the BJP in 2015, made the statement after the Congress claimed that three of its Jharkhand MLAs arrested in the cash haul in West Bengal's Howrah were in touch with the Assam chief minister