Mizoram Assembly Election 2018: Mizo National Front rules out forming electoral alliance with ally BJP
MNF chief Zoramthanga had made it clear that his party would go alone and would not form any alliance with BJP or other political parties.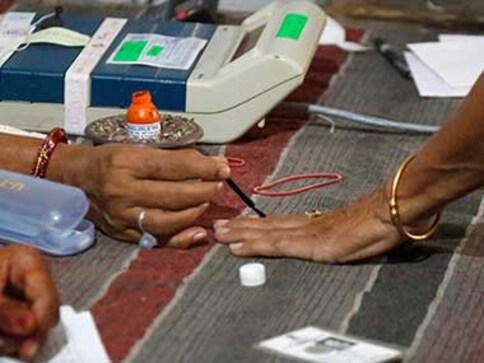 Aizawl: The Mizo National Front (MNF), a constituent of the BJP-led North East Democratic Alliance (NEDA), Friday reiterated that it would not form an alliance with the BJP for the upcoming election to the 40-member Mizoram Assembly scheduled to be held on November 28.
MNF secretary for information and publicity Lalthanzuala Hnamte cited a Tripurainfo online news report to say that there were claims in the local media that the Bharatiya Janata Party (BJP) and the MNF have reached an agreement to forge an alliance.
The news report said Tripura BJP general secretary Pratima Bhowmik has indicated that in a fractured post-poll scenario the opposition MNF may form a coalition with the BJP to form a government.
Bhowmik was also quoted as saying that the MNF could not have a pre-poll alliance because of a genuine fear of backlash from the majority Mizo voters but when the question of government formation will come up there will be no difficulty in forming a post-poll alliance or coalition.
"Distorting the statement of the Tripura BJP leader, people are spreading rumours to tarnish the image of the MNF, saying that the Mizo party and the BJP have reached an understanding in case of a hung assembly," Hnamte said.
He said the MNF president Zoramthanga had made it clear that the MNF would go alone and would not form any alliance with other political parties.
BJP leaders Amit Shah and Ram Madhav, in Mizoram recently, had also clearly said that their party would not have any alliance with the MNF, he said.
"The MNF and the BJP leadership had never met to deliberate on pre- or post-poll alliance for coming assembly polls," he said, adding, it was the ruling Congress which formed a coalition government with the BJP in Chakma Autonomous District Council.
Politics
Addressing a political rally, Tripura chief minister Manik Saha said the entire nation is watching the Bardowali Assembly bypoll where he is the candidate
India
AAP national spokesperson Sanjay Singh said law and order has "completely collapsed" in Delhi and sought Union Home Minister Amit Shah's intervention for the protection of the common citizens.
India
The conference is being organised by the home ministry as part of the efforts to create mass awareness for the prevention of cyber crimes in the country