Mining contract row: Congress says Punjab Chief Minister Amarinder Singh is looking into the matter
The Congress said Punjab Chief Minister Amarinder Singh is looking into the allegation that state minister Rana Gurjit Singh acquired mines through 'benaami transactions.'
Chandigarh: The Congress said Punjab Chief Minister Amarinder Singh is looking into the allegation that state minister Rana Gurjit Singh acquired mines through "benaami transactions" and assured that the government is committed to uphold the trust reposed in it by the people.
The AAP has demanded sacking of the state irrigation and power minister while the SAD and the BJP demanded a probe into the allegation that he acquired sand and gravel mines through benaami transactions in the name of his company's cook and staff.
However, Rana Gurjit has denied the charges saying neither he nor his company—Rana Sugars Limited— has any direct or indirect stakes in sand mining business.
Punjab Congress chief Sunil Jakhar said, "Captain Sahib (Amarinder Singh) is looking into the matter. He is getting all details."
"The Congress and Amarinder Singh are aware of the fact that people have not only voted for the party but have also reposed faith in it as well. I can assure you on behalf of the chief minister and the party that we will uphold the trust that people have shown in us," he said.
Notably, a week back, a two-day e-auction of sand mines in Punjab culminated with bids worth Rs 1,026 crore secured for 89 mines, the highest ever earnings for the state from sand mining sector.
Yesterday, AAP MLA Sukhpal Khaira had claimed that there was a big scam in the allotment of the contracts and said, "Rana Gurjit pumped his own money through his four former employees to get mining contracts in Punjab."
Khaira had also showed the copy of the purported income tax return of Amit Bahadur, one of the minister's former cooks, to the media.
"As per income tax return for the financial year 2014-15 of the former cook, his income was about Rs 95,000. He was getting a salary of just Rs 11,706 per month. With such a meagre income, will a cook be able to bag mining contract of Rs 26 crore," Khaira had asked.
Seeking resignation of the minister, the AAP MLA had said, "It is the the Punjab chief minister's biggest test who has been claiming that his government is tough against graft."
"He should now immediately sack his minister and if he takes this step, it will send a message among public that the government is really serious against corrupt practices," he had said.
Opposition parties, including the SAD and its ally the BJP, had pointed fingers at the allotment of mining contracts to Amit Bahadur for Rs 26.51 crore, Kulvinder Paul Singh for Rs 9.21 crore, Gurinder Singh for Rs 4.11 crore and Balraj Singh for Rs 10.58 crore.
However, Rana Gurjit had said, "The fact that some of my former employees reportedly bid for the mines does not in any way imply that I have interests or stakes in the business."
"There are thousands of employees who have worked with me and left from time to time and I cannot be held accountable for what they do after leaving my companies," he had said.
Find latest and upcoming tech gadgets online on Tech2 Gadgets. Get technology news, gadgets reviews & ratings. Popular gadgets including laptop, tablet and mobile specifications, features, prices, comparison.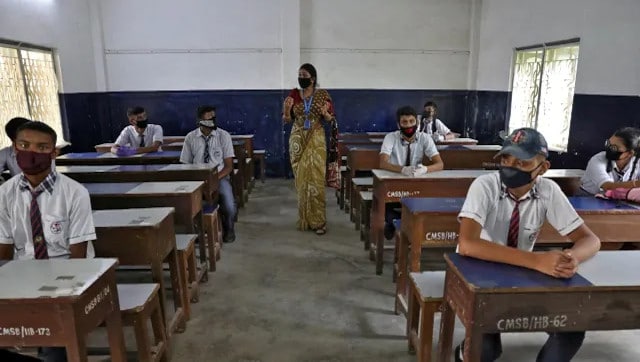 India
Higher educational institutions for research scholars and postgraduate students in science and technology streams are also permitted to open
Politics
In her resignation letter to Sonia Gandhi, Sundar wrote that people like her who want to work for the party are being 'suppressed' by 'a few elements seated at higher levels within the party'
India
Controversy erupted on Thursday after state police allegedly pulled off a man's turban during a BJP rally. The police, however, claimed he was carrying a firearm and that his headgear "fell off in the scuffle"