Mild quake jolts Delhi, adjoining areas
The epicentre of the 4.2-intensity quake was at Sonepat in Haryana.
New Delhi: A medium intensity jolted Delhi and its satellite towns late tonight, pulling panic-stricken people out of their homes.
The tremors, measuring 4.2 on Richter Scale with Haryana's Sonepat as epicentre, were felt across Delhi and its adjoining satellite towns of Ghaziabad and Noida in Uttar Pradesh and Gurgaon in Haryana at 11:28 pm.
The tremors were felt for less than 10 seconds.
"The intensity was 4.2 and the epicentre was Sonepat," Shailesh Nayak, Secretary in Ministry of Earth Sciences, and IMD Director General Ajit Tyagi, said.
The quake sent shivers among citizens who ran out of the high-rise buildings.
There were no immediate reports of any casualty. The fire brigade and police said they have not received any immediate calls of casualty or damage.
A report from Chandigarh said that tremors were felt in Panipat, Faridabad, Gurgaon among others towns of Haryana.
People rushed out of their homes in Chandigarh and Sonepat. The tremor was felt very "sharp for some seconds" in Sonepat, witnesses said.
Incidentally, the 4.2-intensity quake was epicentred at Sonepat, and fortunately no casualties are being reported so far.
Meanwhile, Bollywood superstar Amitabh Bachchan mentioned about the tremor on his Twitter page.
"The blast in Delhi in the morning and just now a 6.6 earthquake in Delhi.....just spoke to my daughter, it was horrifying but all safe," Bachchan said. It may be mentioned earlier the intensity was rumoured to be 6.6 without any official verification.
"Hearts and prayers for those who lost loved ones earlier today in the blast... and I do hope there has been no casualties in the quake," he tweeted.
Watch Video

PTI
Find latest and upcoming tech gadgets online on Tech2 Gadgets. Get technology news, gadgets reviews & ratings. Popular gadgets including laptop, tablet and mobile specifications, features, prices, comparison.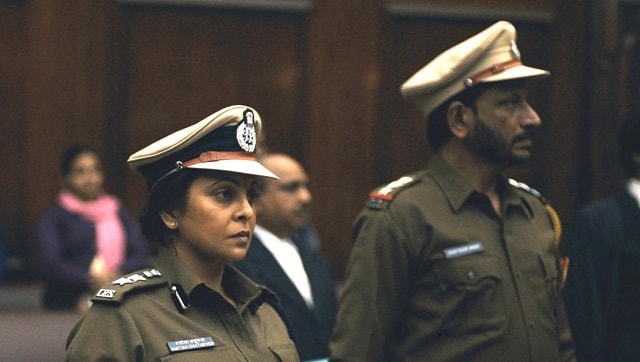 Entertainment
As far as cop stories go, Delhi Crime and Netflix original film, Soni, which dropped around the same time, broke the mould from what we've been used to seeing in this country.
India
Government agencies said the air quality index of the National Capital was likely to improve to 'moderate' category later in the day
India
There is a possibility of air quality reaching the severe category between 4 and 7 December, the Air Quality Early Warning System for Delhi predicted