Mehbooba Mufti's visit to militant's family sparks row in south Kashmir; locals accuse her of 'playing politics over people's miseries'
Mehbooba Mufti said in Pulwama that if harassment of families of militants is not stopped, it will have 'consequences leading to further alienation in the Valley.'
A day after home minister Rajnath Singh said that the Centre is ready to hold elections in Jammu and Kashmir, former chief minister Mehbooba Mufti toured parts of the volatile south Kashmir region on Sunday to offer her "sympathies" to a militant's family.
She used the visit to say that if harassment of families of militants is not stopped, it will have "consequences leading to further alienation in the Valley." She urged Governor Satya Pal Malik to prevent such incidents in future, and said that the region "won't be allowed to become a battleground."
The Peoples Democratic Party (PDP) chief had visited Patipora in Pulwama to visit a woman named Rubina, whose brother is a militant. She alleged that Rubina, along with her husband and brother, were "beaten mercilessly" in police custody.
Visited Patipora Pulwama where Rubina (whose brother happens to be a militant )was along with her husband & brother beaten mercilessly in police custody. The severe nature of her injuries has left her bedridden. 1/2 pic.twitter.com/HX3JwVf8gh

— Mehbooba Mufti (@MehboobaMufti) December 30, 2018
But this so-called solidarity visit soon came under sharp scrutiny, with people questioning its timing and political motives.
Shabir Mir, a banker from Pulwama, said, "Such instances of harassment are nothing new in Pulwama and other parts of south Kashmir. With elections in mind, Mufti has now restarted her politics of empathy to make inroads in south Kashmir. However, she is only dreaming of fooling us again."
Interestingly, Mufti had begun her political journey by frequently visiting militants' families in the mid-1990s. Many in south Kashmir still remember that period as a harrowing one because of the crushing military backlash on militants and their families.
Abdul Ghani, a teacher from Mufti's hometown Bijbehara said, "It was during this time that Mufti made her family relevant in this region by visiting families of militants. Earlier, her late father had become a pariah after having presided over multiple massacres in Kashmir as the Union home minister in VP Singh's government in the early nineties. In the long run, it did work for them and south Kashmir became a PDP stronghold."
But 2016 changed the situation for Mufti and the PDP.
The PDP-BJP coalition government came down heavily on protesters who were out on the streets to mourn the killing of the popular militant commander Burhan Wani.
At the time, Mufti even took a dig at dissidents in the presence of home minister Rajnath Singh in Srinagar, claiming, "I saved them (protesters) from the STF's knife". She didn't stop there and asked whether those killed by the forces "had gone to buy toffees or milk" near military installations.
These remarks antagonised her party supporters in south Kashmir. Since then, the situation in south Kashmir has been worsening, and reputations of mainstream politicians have been adversely affected.
Athera Zia, who hails from Kashmir and teaches in the University of Northern Colorado, said, "Mehbooba Mufti is at it again. Travelling to sympathise with Kashmiris terrorised by the Indian military, shedding tears, and vowing to support people. She is on the campaign trail already. She is a cog in the wheel of Indian electoral politics which manufactures the facade of democracy. Once in power, she shamelessly asks if those killed had gone to get candy. It should be people's moral duty to drive Mufti and her entourage out if she dares to visit such sites again."
There is clearly public anger against Mufti, for having aligned with the BJP and having been at the helm when a killing spree took place in south Kashmir.
PDP leaders have sought to justify their party chief's decision to make the visit to Pulwama, and termed it a "humanitarian visit" rather than a political one.
A senior PDP leader said on the condition of anonymity, "I know there is presently a wave against the PDP in Kashmir. However, our party chief's visit to Pulwama had nothing to do with politics. A militant's sister was taken to a police station, stripped and beaten mercilessly. What is everyone expecting us to do over such an atrocity — stay silent?"
But then, many argue that atrocities are nothing new in south Kashmir. The fact that the "solidarity visit" came at a time when the PDP is facing an internal revolt makes it controversial. Many see it as an attempt to reach out to disgruntled party workers.
Gowher Shah, a Srinagar-based college lecturer, said, "At the end of the day, Mufti is only doing her job to stay relevant in Kashmir's politics, even if that means conveniently brushing aside her conduct as chief minister. The National Conference and Congress have been doing this for decades. Now, Mufti is only following suit by playing politics over peoples' miseries."
Find latest and upcoming tech gadgets online on Tech2 Gadgets. Get technology news, gadgets reviews & ratings. Popular gadgets including laptop, tablet and mobile specifications, features, prices, comparison.
India
According to the rules, a Summary of Evidence will now be initiated against the erring Army personnel after which Court Martial proceedings will begin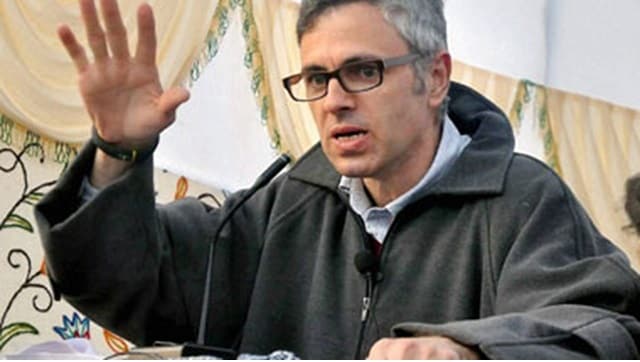 India
The former Jammu and Kashmir chief minister said he is vacating the government accommodation on his own accord and has received no notice to the effect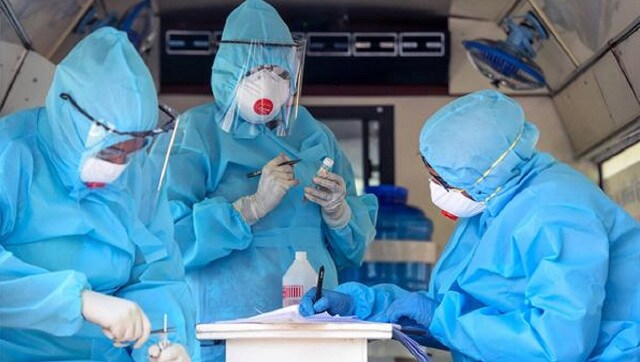 India
Officials who have been testing the coronavirus samples of patients in different hospitals said in Kashmir that the staff was not fully trained to test the patients.