Meghalaya polls: Political parties set musical tone to electioneering even as local artistes try to stay above fray
The role of music in the Meghalaya's society and culture is well-documented and celebrated; from the dying folk and community music traditions to the venerated rock music scene.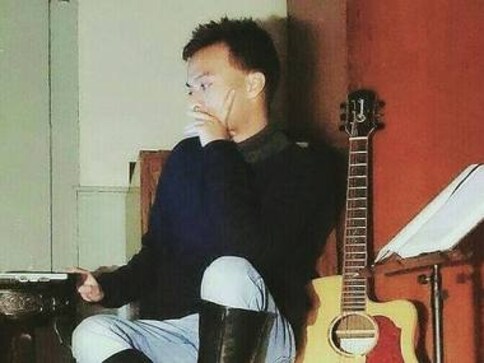 Congress president Rahul Gandhi, recently on the campaign trail, said India is not complete without Meghalaya.  "You bring vibrancy, colour, and music to the very soul of India," Rahul stated.
The role of music in the Meghalaya's society and culture is well-documented and celebrated; from the dying folk and community music traditions to the venerated rock music scene. But every so often, it converges and coalesces to meet another favourite of the Meghalayan people: Elections (the past two Assembly elections saw polling percentage in the high 80s).
It's easy to imagine the electorate getting pumped up to vote, what with the campaign songs released by various parties, political rallies that appear to be just another excuse to hook up the guitar, DJs and bands embedded with candidates through the election season and even the Election Commission producing videos and hosting concerts asking people to exercise their franchise. Because nothing brings Meghalayans together quite like music.
This year, the state BJP unit managed to rope in Lou Majaw — a regional music giant and a Bhupen Hazarika awardee — to sing their official campaign song and perform at a series of concerts in Jowai and Tura.
But while Majaw is best known for his Bob Dylan tribute shows, unlike his long-time muse, he is not political. "It's my work," he says, "And as an artist, I am not biased against any political party. I know nothing of politics. The little bit I know makes me even less curious." Regardless of Majaw's intent, the party expects some of the legend's sheen to rub off on their symbol. "It is time to raise a loud cheer/ It is time for the waves of change to blow/Let the wind blow everywhere/ The lotus flower will bloom for me," he sings.
Unsurprisingly, people have started asking him if he has joined the BJP. "Joined what, ya?" he asks in amused exasperation. "I hardly go to even cast my vote," he says over the phone, in his lilting, youthful, genial voice. But Majaw is used to this line of questioning. His decades-long music career has seen him perform at various political events. "The first time I sang at a regional party event was some 15 to 20 years ago, and people there started asking me if I had joined that party. I said no, I am just here to entertain the people with my music."
Today, many years later, his motivations remain the same. "I still don't have any political leanings. I just want my music to bring joy and excitement to the people," he says.
Fan or follower?
But won't his thousands of fans think he's endorsing the party? "Anyone who is sane will go to a music concert for music, and then go to the polling booth for voting," says Majaw, stressing the need to keep politics away from music. Lamphang M Syiemlieh, a traditional Khasi music singer (who also sings soul and jazz) agrees.  Syiemlieh's maiden 'political performance' was at the 'Celebration of Peace' concert was organised by the Congress and attended by Rahul and Chief Minister Mukul Sangma.
"I personally don't support any political party. It was a concert for peace and it is my responsibility as an artist to support that effort through my music. I don't know the motivations of all the people who were there that evening. If they are really my fans, they will listen to my songs and the message that I am trying to convey through them," he says. "If National People's Party calls me for a concert for unity, I will definitely go because I stand for unity. So, I am not inclined towards any political party and my fans know that everything I do is about my songs. "Besides," he adds, "The people here are very independent and intelligent when it comes to voting. They won't compromise their right to vote for anybody."
However, some Meghalaya artists have chosen to do away with ambiguity and stay resolutely neutral. Summersalt, a multi-genre band whose songs are predominantly in Khasi and English, and its frontman Kitkupar "Kit" Shangpliang, feels strongly about ethical voting. "Which is why we decided to work the Election Commission. Because here is a group of people in Meghalaya who want to uphold those values, and we are with them." Summersalt collaborated with several local artists for an awareness video by the Election Commission that not only intended to draw people to enroll and vote, but also call upon them to vote thoughtfully and responsibly.
On 24 February, three days before the polls, along with other prominent music names in Meghalaya, Summersalt participated in the Election Commission's "Rock the Boat with your Vote" concert. "We've been offered gigs by political parties but we always said no. We have nothing against partisan politics. If the artist believes in the party, there is nothing more to say. It's their right to play for whomever they like. But we don't want to be associated with any particular party as we want to stay relevant across the board. As far as Summersalt is concerned, that is the political clarity that we want to have. Art is the fifth pillar of democracy, and as responsible artists, we want to stay above all political leanings."
Do fans notice or appreciate this stand? "We value the opinion of our fans and we have had the chance to talk to a few of them so far who have really supported our stand," Shangpliang says. But a recent event tested their commitment to staying above the fray after the band publicly and strongly called out a BJP candidate on the campaign trail using one of their songs without permission.
Later, Summersalt issued a second statement reiterating they'd have done the same if the candidate had been from any other party. "Unfortunately, it was misconstrued as us criticising one particular party, but we would have given an equally befitting response had it been anyone else."
But the last word goes to Majaw, who says he feels very good about the level of engagement of local musicians in the electoral process. "I'm looking at this from the point of artists getting work and this means a hell of a lot to me. If there are 1,001 political parties who need 1,001 slogans and songs and can employ 1,001 artists, composers and singers, it's a good thing for their livelihood. It is so difficult for us because we don't perform Hindi songs where we can earn a lot of money. Even after 52 years on stage, I am still very much a struggling artist. This way, everyone gets a slice of the pie and can put food on the table."
What do Meghalaya's musicians want from elections?
Kit Shangpliang
"I want candidates to talk less about each other, and more about the issues; less mudslinging, more realistic solutions. To that end, I am a little disappointed. I see the people of Meghalaya, they are young and have so much talent and energy. The only hope for us is to move away from dependency on the government. On a practical level, we'd like to see good polices on arts and culture, holistic education, youth, environment, sustainable tourism and power."
Lou Majaw
"I just like to see people smiling and enjoying themselves. You can have your slogans, support your candidates and parties, but don't forget that at the end of the day you have to be a decent human being who respects others' sentiments, irrespective of different caste or religion or state or whatever it may be."
Lamphang Syiemlieh
"Being a Christian, I pray that we will be shown the light and that we will get good representatives who love the state and people who will serve society without putting their personal interests ahead of the people. Whatever party they are from doesn't matter as long they fear God and work for the betterment of the state because there is so much chaos in Meghalaya today."
Ayswarya Murthy is a Bengaluru-based freelance writer and a member of 101Reporters.com, a pan-India network of grassroots reporters
Politics
In Delhi, party MPs will hold 'Chalo Rashtrapati Bhavan' from Parliament to register their protest over the issues; CWC members and senior leadership to participate in 'PM House gherao' tomorrow
Explainers
Sources have claimed that Radhakrishna Vikhe Patil, Chandrakant Patil, Girish Mahajan, Sudhir Mungantiwar will be inducted from the BJP camp. Meanwhile, from the Shinde camp, Uday Samant, Dada Bhuse, Sandeepan Bhumre, Sanjay Shirsat and Gulabrao Patil will likely join the cabinet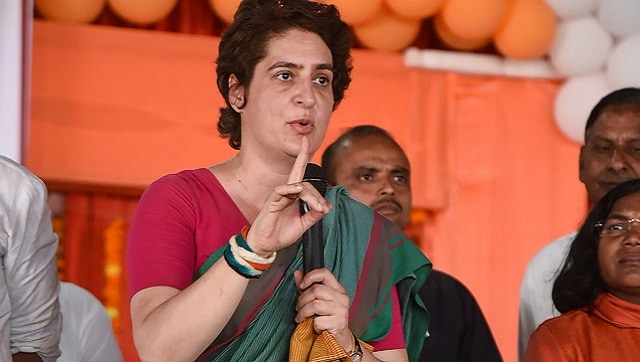 Sports
The Congress general secretary was subsequently put in a vehicle forcibly by police and taken away.