Meghalaya polls: In Muslim-majority, unreserved constituency of Phulbari, political parties pull out the religion card
As one of the only constituencies in Meghalaya not reserved for STs, Phulbari often sees a starkly different flavour of politics vis-à-vis rest of state.
Phulbari, Meghalaya: As one of the only constituencies in the Meghalaya Assembly not reserved for the Scheduled Tribes, Phulbari often witnesses a starkly different flavour of politics vis-à-vis the rest of the state. Here, campaign posters are printed in Bengali, and even historically Garo parties deliver speeches in non-tribal languages – although the area falls within the district of West Garo Hills.
With only 26 thousand-odd voters, Phulbari is a complex constituency to understand, its incumbent MLA Abu Taher Mondal says. "It is not only divided along lines of caste, creed and religion but also sharply separated on linguistic lines. We have over 12 thousand Muslim voters, eight thousand-plus Christian voters and around 5.6 thousand Hindu voters," he said.
"Although issues of development are crucial to our people, the voters pay importance to the alignment of the leaders, religious and otherwise. The profile of the leader plays a major role here… I feel that every election in Phulbari is like a new ball by a bowler; you never know if he will throw an in-swing or an out-swing," Mondal, who is the lone non-tribal MLA of the outgoing Assembly, said.
Of the candidates contesting the polls from Phulbari this year, there are two Muslims, one Garo Christian, and one Hindu candidate. "So, you can see the kind of lines being drawn in these polls," Mondal added.
Phulbari is some 80 kilometres away from the nearest major town of Tura, the administrative headquarters of the district. However, the drive from Tura to Phulbari takes well over three hours because of the dreadful road conditions, an issue that has remained a campaign-favourite for all parties, other than the ruling Congress.
"This patch looks more like a network of potholes connected by bits of road, rather than the other way around," BJP spokesperson Nalin Kohli said at a rally on Thursday.
Mondal, who also served as the Speaker of the current Meghalaya Assembly, says he is being unfairly targetted over the issue. "The work of an MLA should not be justified by the state of one particular road. Everybody attacks me on this, but six MLAs share different stretches of this road," he said, before pointing to logistical delays and extreme weather for the road's poor condition.
Perhaps because of this lack of infrastructural connectivity with other towns, Phulbari, which rarely witnesses even commercial airplanes in its skies, witnessed four choppers land in the heart of the town over the last few days. Three of them belonged to the convoy of Prime Minister Narendra Modi, who signalled the Bharatiya Janata Party's (BJP) strongest ever campaign in this part of the state.
The BJP has never had a significant presence in the Garo Hills and did not even have a strong campaign through the previous decade, according to local residents. "Phulbari, especially, was never a BJP territory; at least it hasn't been for a very long while. This is the first time we are witnessing the party come out in such force and campaign here," Mohammed Jubbar Ali, who owns an electronics outlet in the town, said.
Modi's presence in the campaign is sure to make a difference in the neighbouring constituencies as well, Ali said. "After Modi's rally, BJP is being talked about a lot more here. It's all about the Modi wave, isn't it?"
Ali's son Mohammed A Islam, who also works in the outlet, says that in Meghalaya, the BJP is not campaigning as a party for Hindus. "We would support the BJP because we would like some change. We understand the party may be against Muslims in other parts of the country, but it is showing an entirely different face here," he said.
In the adjacent non-reserved constituency of Rajabala, Sofior Rahman has been chosen to represent the BJP, who insisted that his candidature proves the secular intentions of the party. "If the BJP were indeed communal, why would I, a Muslim, be given a BJP ticket?" Rahman asked in Bengali at a rally on Thursday.
Modi, too, did not shy away from bringing religion into his election pitch. In his Phulbari rally on Thursday, he said, "I would like to tell the people of Meghalaya that my government mobilised all resources to free 46 nurses from Kerala — mostly Christians — from Islamic State's captivity in Iraq." He appealed to the locals to give BJP a chance at serving them, adding, "If you do not like our work in the government, remove us from power after five years."
However, BJP's decision to bring its biggest campaign star to the dusty and remote town of Phulbari was not random, Mondal said. "They knew they didn't have a chance in the chief minister's constituency, so the next option would be to send the party's main campaigner to the Speaker's constituency. If I do meet Modi, I will thank him for his visit here, because his rally clearly shows how important it is for them to defeat me."
The unusual demographics of the region come to the fore in campaigns by other parties as well. Conrad Kongkal Sangma, chief of the National People's Party (NPP) — a party seen as a strictly Garo organisation — chose to address the crowd in this West Garo Hills town in Hindi on Wednesday, attacking the Congress and its policies.
NPP candidate for Phulbari, Rahibul Islam, continued on the anti-Congress pitch in Bengali, saying "I will undo the Congress' wrongs and bring in better education facilities and infrastructure, if voted to power, inshallah."
However, none of the NPP leaders attacked the BJP or its campaign in the state. In fact, Islam said he would understand if people wished to vote for the "wide-admired" prime minister, but pleaded with them to reject the Congress. Both the BJP and NPP have dismissed speculations of a pre-poll alliance.
"It is absurd to say that there is no pre-poll alliance (between the BJP and NPP), after their partnership at the Centre and Manipur government. Maybe they fear that if they make it official, there will be political repercussions, given the religious and ethnic make-up of the state," Mondal said.
The Bangladesh border is less than 60 kilometres away from Phulbari, but the issue of illegal immigration does not come up in election rallies in the area. "Listen to the Bengali accent of the locals, it is identical to the one heard in Bangladesh. But these people had migrated a generation ago, at least. Illegal migration is not really an issue here anymore," a local restaurant owner said, wishing to remain anonymous.
"We share borders with Assam, not Bangladesh. I don't think illegal immigration is an issue here at all. Nobody can prove it," Mondal said, "If there are Bangladeshis living here, they should be thrown away — I have no issues saying that. We do not want outsiders settling here either; we are already facing land problems."
India
From Make in India to PM Kisan Samman Nidhi, here are five flagship schemes started by the Modi government
Politics
Ahead of his youth rally in Himachal Pradesh, Congress on Friday attacked Prime Minister Narendra Modi saying he must answer why the BJP-led government failed to address issues of unemployment and the debt the state's burdened with.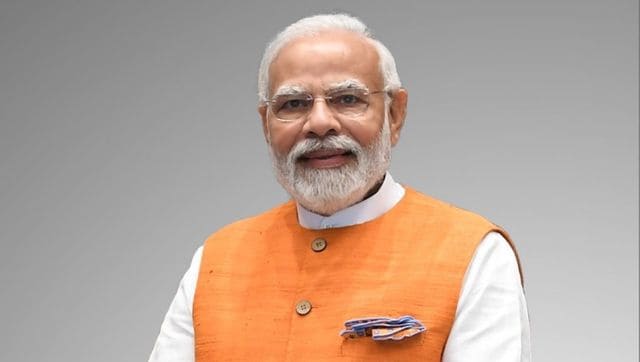 India
Prime Minister Narendra Modi virtually inaugurated the two-day 'National Mayors' Conference' that is being held in Gujarat's Gandhinagar