Meghalaya polls: BJP bashing remains Congress' sole electoral pitch in state it has dominated for 15 years
Congress has been in power for 15 years in Meghalaya, and the BJP, Gogoi claimed, has had 'no role in the North East', but now wants to enter North East on the back of local parties'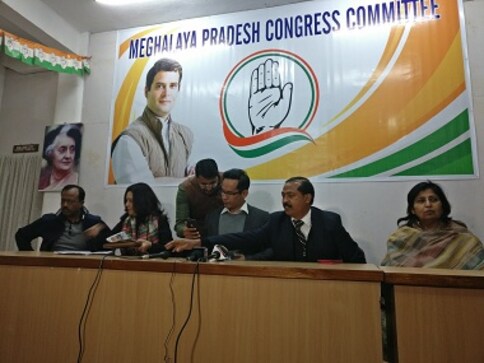 Shillong: The mood inside the Meghalaya Pradesh Congress Committee (MPCC) head office in Shillong on Wednesday was almost festive. Gaurav Gogoi, a Congress member of Parliament and spokesperson of the AICC, was in town and was scheduled to address a press conference on Wednesday afternoon.
Although Gogoi is from neighbouring Assam, he is one of the only Congress leaders with a national presence to visit poll-bound Meghalaya in recent weeks, after Congress president Rahul Gandhi's brief appearance at a party-organised music concert in January.
But as top party officials rushed around finalising details ahead of Gogoi's press conference, one could overhear murmurs expressing concerns over Congress' fate in Tripura and Nagaland — the two other states that will hold elections in February. "In Nagaland, we could only put up candidates for 23 of the 60 seats. And out of the 23, five have now withdrawn, leaving us with only 18 candidates," a prominent Congress politician was heard saying.
However, MPCC working president James Lyngdoh said it helps when national leaders come to the state to campaign. "We are here to serve the people of the entire nation, not Meghalaya alone. Go anywhere in the country, you will find Congress. So when leaders from outside come here to campaign, it encourages us, gives us ideas and helps the objectives of the local chapters," he said.
When asked if he was satisfied with the number of Congress leaders coming to Meghalaya, Lyngdoh said, "Yes, we are happy with the ones who have showed up."
The press conference began as scheduled, with Rahul Gandhi's photograph occupying most of the space on the poster behind the podium. However, only one theme dominated the entire session: Bharatiya Janata Party. "On jobs and employment, the BJP has had a dismal performance since 2014. It has betrayed the youth of India," Gogoi began, disclosing statistics that showed the Centre's failures in implementing schemes such as 'Start-Up India' and 'Skill India Mission'. "Even in 2009 under harsh economic conditions, Congress fared much better than the BJP has done in better times."
One thing the BJP is very serious about, Gogoi said, was to tell young people "what to wear, whom to marry, what to eat, what to listen to, and how to display patriotism". "BJP wants to give certificates of what is appropriate," he alleged.
"But Meghalaya is a diverse society, where a lot of different communities coexist peacefully. Here people have their own customs, and expression of faith and culture, which the BJP does not respect," he said.
Congress has been in power for 15 years in Meghalaya, and the BJP, Gogoi claimed, has had "no role in the North East", but now wants to enter North East on the back of local parties".
Why then is the Congress behaving like the Opposition party in its own state, having dedicated a press conference to the failures of another party? "In an election campaign, parties explain their achievements and what they want to do through their manifesto, and point out shortcomings of their political rivals. Here the shortcoming of the BJP is that the people of Meghalaya wanted jobs. A lot of jobs have come to the North East through special investment policies managed by the Centre. And they (BJP) have failed to live up to their promise of two crore jobs," Gogoi told Firstpost in a separate interview after the event.
When asked if this means that the Congress considers the BJP a strong rival in Meghalaya, Gogoi only said, "The BJP is using all its money and muscle power, and asking its ministers to leave their government responsibilities and campaign here. But all of this will have absolutely no result. I see Congress doing exceptionally well in these Assembly polls, because people have now been able to assess that over the last four years, the BJP has failed to live up to any of its promises."
The Congress also had strong words for regional parties "who serve as a back door for the BJP to join the government". Gogoi said, "People have to realise that voting for a regional party, whether it's the UDP or the NPP, is the same as voting for the BJP."
So, will the Congress not try to align with these local parties if it does not manage to win a simple majority? "First of all, it's a hypothetical scenario. And secondly, as representatives of regional parties start canvassing at the grassroot levels, they will see the people's resentment against the BJP," Gogoi told Firstpost, again introducing the saffron party into his argument.
Meghalaya is a Christian-majority state, and election campaigns seldom conclude without mentioning issues that Christianity faces in the region. Citing instances of violence against Christians in BJP-ruled states, Gogoi stressed on the fact that Rastrapati Bhavan too did not follow its tradition of celebrating Christmas this year for the first time. "You are renaming Christmas as 'Good Governance Day', and Good Friday as 'Digital India Day'. Is this how you show respect? Today it is Ash Wednesday, tomorrow they'll make it 'Deendayal Day'," Gogoi alleged.
"Today, in the name of Love Jihad, they are against people of different faiths marrying each other. Tomorrow they may extend this definition, and have an issue with people of different tribes marring in Meghalaya," Gogoi warned.
Lyngdoh echoed Gogoi's concerns. "See, the BJP is not acceptable here. The main reason is that we are a Christian-majority state. You have seen how Christians and churches are attacked across the country. We don't need people who order us what to eat and what to wear. We in Meghalaya are okay with the system of the Congress," the Congress leader told Firstpost.
On Wednesday, Defence Minister Nirmala Sitharaman is scheduled visit Meghalaya and release 'Vision Document' for the BJP. When asked why the Congress is also not sending more leaders from Delhi to the northeastern states, Gogoi said, "My counter question is, why is the BJP sending so many outsiders to campaign in these states? Have they not groomed local leaders? Does everything depend on Prime Minister Narendra Modi and party president Amit Shah?"
That's not the Congress model, he said. "Our philosophy is that our leadership should represent the regional diversity of India, as opposed to the two-man show by the BJP."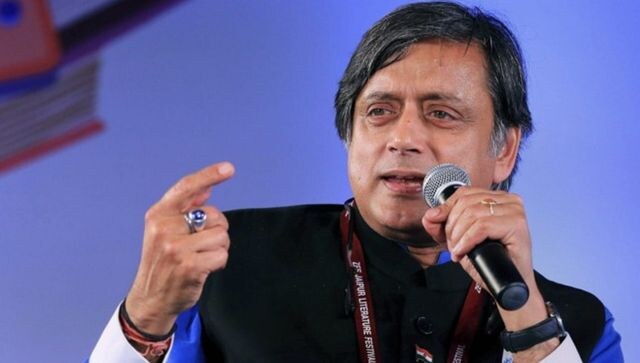 India
A representative of Tharoor has informed his office that he will file a nomination for the post of president on September 30 at 11 AM.
India
The election to choose the next Congress president will be held next month on 17 October while the counting of votes will be done on 19 October. The polls will be held at all Pradesh Congress Committee offices as well as the party headquarters
India
Mohammed had represented Nilambur constituency eight times from 1977 to 2011 and was a minister in the first E K Nayanar cabinet