Meghalaya Election: No pre-poll alliance with BJP, says NPP chief Conrad Sangma, terms Hindutva politics a Congress creation
Ahead of Meghalaya Assembly polls, NPP chief Conrad Sangma speaks with Firstpost about his political journey, siblings, proposed alliance with BJP, and his positioning as the main rival to incumbent chief minister Mukul Sangma
As Meghalaya goes to polls on 27 February, National People's Party (NPP) chief Conrad Kongkal Sangma is the man of the moment in state's electoral politics. Son of former Lok Sabha speaker late PA Sangma, who founded NPP in 2012, Conrad is an MP from Tura constituency and enjoys strong support in Garo hills of Meghalaya.
Sangma speaks with Firstpost about his political journey after his father's demise, siblings, the proposed BJP-NPP alliance, and his positioning in the ensuing polls as the main rival to incumbent chief minister Mukul Sangma. Edited excerpts:
Is Conrad Sangma the chief ministerial face for the polls?
I have been saying that the chief minister will be decided by the MLAs. That situation is yet to come. The focus, for now, is to win the elections.
Despite being a part of the North East Democratic Alliance (NEDA), why aren't you aligning with BJP in the state?
Alignment in the state election is different from being a part of NEDA. Even NPF is a part of NEDA, but it didn't enter a pre-poll alliance with BJP. Local sentiments and aspirations play a larger role in local elections. Even in Manipur, we had contested elections on our own. We like to contest our political battles on the account of our identity. The post-poll strategy will depend on the results.
In Christian dominated Meghalaya, Hindutva politics is seen as a baggage for any political party. Wouldn't your alliance with BJP hurt your vote share?
We are not getting into any pre-poll alliance. So, people are aware that we do not have an understanding with any political party. We will worry about the alliance when the time comes. So, there is no question of our vote share being cut. The 'baggage' is being created by Congress because it lacks real issues.
Do you think it's a fierce battle this time, looking at the killing of NCP candidate Jonathone N Sangma?
Absolutely! What has happened is very unfortunate and disturbing. These things should not have happened. It's the first such incident in Meghalaya or in any part of the North East. There has been a lapse in intelligence. I hope corrective measures are taken to avoid recurrence of such incidents.
What are the factors that will drive voters to seek a change this time?
As they say in Hindi, 'log pareshan ho gaya is sarkar se' (people are disappointed with this government). And, the disappointment is not limited to a particular sector or issue, but is evident across the state.
The contractors have pending bills amounting to almost Rs 300 crores. Students are not getting scholarships on time. Most of the teachers don't get salaries on time, and the state government has failed to respond to their requests. The coal miners, too, feel that the state government is not interested in resolving their issues. The Congress leadership has elicited a lot of resentment within the party, which has caused its disintegration to a large extent. People want to see a change.
We have been able to present ourselves as an alternative to the Congress at the state level.
People view NPP as a party limited to Garo hills. How would you fight Mukul Sangma with this local acceptance?
That NPP is a party of the Garos is history now. The party had earlier been linked to Garos because of PA Sangma's prominent Garo identity. But, he was clear that NPP should be a party of the entire North East. We have managed to make some inroads in states like Manipur. We are contesting 26 seats in Nagaland and are challenging the incumbent government in Meghalaya. In Khasi Hills, eight sitting MLAs have joined us and we are contesting on 28 seats. Ten members of district councils have also joined us. So, the acceptance is only increasing.
Who has been the guiding force for you after the death of your father?
Well… my father was my mentor and he is my idol. I remember everything that he used to tell me. So, at this moment, there is nobody I could call my mentor. His words and his thoughts remain with me and I will always follow the ideology he taught me.
How difficult is this election without him?
Every election is tough. By God's grace, we have seen many political changes take place recently, but things would have been far better with him around, yes. His personality, larger than life image, the kind of reach he had would have had a different impact. But nonetheless, people still remember him, and the impact of his work helps us get positive results.
What will be your focus area if NPP is voted to power?
Our focus is on infrastructure development — road, water, telecommunication, electricity — these are important. The social sector is very important for us. Education and health are also on the top of the list. We want to work towards the empowerment of women and ensure proper care for children. Empowerment of youth is a prime concern, which will require more attention to agriculture, tourism, and other sectors such as processing, packaging, etc.
How will your party generate more employment and promote industries?
Tourism is an important sector, but Meghalaya has not been able to explore its potential. We will adopt policies that ensure job creation and promote entrepreneurship in the sphere of tourism. Secondly, despite being blessed with abundant rain and fertile soil, which result in varied agricultural produce, we fail to profit from our products. A lot of it goes to waste. Hence, food processing and packaging is another sector we would focus on. Another aspect to be explored in terms of employment opportunities is the long border that we share with Bangladesh. Past governments have not drafted a policy to take advantage of the more than 420 km long border, which is something we are interested to explore.
Rahul Gandhi recently said that NPP is a "B-team" of BJP. The indication is that BJP is spending a lot of money on NPP. What do you have to say?
We have no electoral understanding with BJP in the state election. I don't know on what basis is Congress calling us BJP's 'B-team'. It is trying to divert people's attention from the lack of development in the state under Congress government, which has failed to deliver on its promises. It's a failed attempt by Gandhi.
What do you want to say about BJP's donation package for churches?
It is disturbing to see the state government complain about every measure taken by the Centre. The Centre's job is to provide development, to be fair to all, and take everybody along. And, I think the minister (KJ Alphons, Union Minister of State for culture and tourism, who had announced the package) being a Christian himself, may have felt the need to develop the place of worship.
Tell us about your sister and brother, their election strategy and prospects.
People of Meghalaya have seen Agatha Sangma's ability to govern and believe in her qualities, beyond the fact that she is PA Sangma's daughter. They are going to vote for her in the South Tura constituency, as she is capable of putting forth the problems of the hill state in the national discourse. She is the leader that people of South Tura deserve.
About James Sangma, it is the work he has done in his constituency that speaks. People have made up their mind that they want quality governance. They want representatives who work and bring about a change.
(Syeda Ambia Zahan is a Guwahati-based freelance writer and a member of 101Reporters.com, a pan-India network of grassroots reporters.)
India
The outlawed Hynniewtrep National Liberation Council (HNLC) deputed its vice chairman Manbhalang Jyrwa and two others to attend a tripartite peace talk involving the Ministry of Home Affairs and the Meghalaya government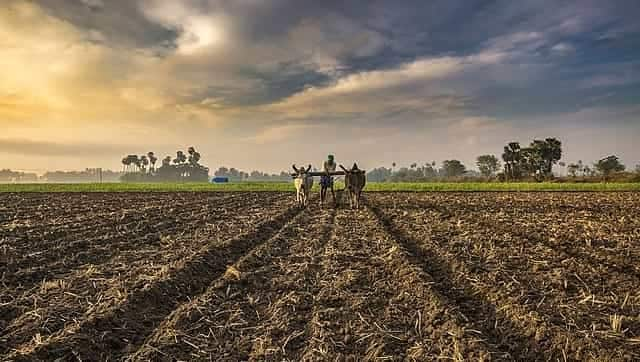 India
After one of the wettest June with 5343.3mm rainfall in Cherrapunji, in the turn of events it has not even touched 1,000mm rainfall mark in July
India
BIS is hiring eligible candidates against 16 posts of Scientist-B. Apply from 6 to 26 August 2022 by visiting the official website at bis.gov.in.