Meghalaya Assembly Election results 2018 counting updates: Hung House in state, Congress emerges as largest party with 21 seats
Congress has exuded confidence of retaining power while the BJP and regional parties are equally gung-ho about unseating the ruling party in Meghalaya
Auto refresh feeds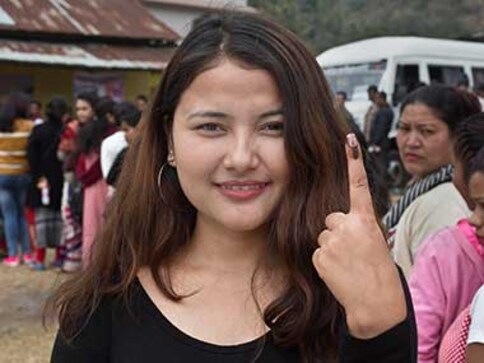 LIVE NEWS and UPDATES
Counting of votes latest updates: With the results declared in Meghalaya, the Election Commission has said that the state has elected for a hung Assembly as Congress has emerged as the largest party with 21 votes.
Prime Minister Narendra Modi "expressed gratitude" over BJP's performance in Meghalaya, and said that the state's welfare is of utmost importance to the party.
Assam chief minister Sarbananda Sonowal wished BJP chief Amit Shah and the party workers for a "splendid performance" in the three northeastern states.
Congress has won five seats so far in Meghalaya. Incumbent chief minister Mukul Sangma of the Congress has clinched victory from both Songsak and Ampati seats. BJP's Ram Madhav said that the party will still strive to form a government without Congress in the state. However, NPP's chief ministerial aspirant Agatha Sangma is trailing against Billykid Sangma of the BJP.
It seems the independent candidates will also play a crucial role in these elections as they are leading in 9 seats so far.
In Meghalaya, the Congress has exuded confidence of retaining power while the BJP and regional parties are equally gung-ho about unseating the ruling party.
The Congress — which has been in power for a decade — had fielded candidates in all 60 seats, of which 59 went to polls. Seven of its legislators had quit and jumped on to the bandwagon of the Bharatiya Janata Party, National People's Party (NPP) and the newly floated People's Democratic Front (PDF).
Chief Minister Mukul Sangma, the chief architect of the Congress win on 29 seats in the 2013 elections, said he was confident of increasing the number of its MLAs in the new house. "We (Congress) are confident of coming to power again for the third consecutive time," Sangma, Meghalaya's longest serving chief minister, said to IANS.
"I don't see any anti-incumbency. Instead, there is so much of pro-incumbency. People of the state have faith and confidence in the Congress," he added. Congress president Rahul Gandhi, who visited Meghalaya twice during campaigning in Khasi Hills, Jaintia Hills and Garo Hills regions, had said, "We have the people's support and I am confident we will retain power in Meghalaya."
The BJP, which contested in the polls alone by fielding 47 candidates, was also confident of winning a good number of seats and forming a non-Congress government.
Prime Minister Narendra Modi, BJP chief Amit Shah, Defence Minister Nirmala Sitharaman and Tourism Minister KJ Alphons were among a host of top BJP leaders, apart from Assam Chief Minister Sarbananda Sonowal, who campaigned in the state. "Meghalaya is also getting ready for change. People have grown wary of the misdeeds and misrule of the Congress and pinning their hopes on change," BJP's election strategist and Assam Finance Minister Himanta Biswa Sarma said.
The NPP, an ally of the BJP with two MLAs, is hopeful of increasing the numbers as five former Congress legislators are contesting on NPP symbol this time. "People's voice is for change. We are hopeful to emerge as the single largest party in the Assembly and form the government," NPP president Conrad K Sangma said.
The combined regional alliance comprising United Democratic Party, Hill State People's Democratic Party and Garo National Council are also gung-ho about electoral victory. The HSPDP and the UDP had forged a pre-poll alliance in 36 seats in Khasi and Jaintia Hills, while the UDP had tied up with the Garo National Council for 24 seats in the Garo Hills.
"I hope people will reject the Congress, which even its own people have rejected by not contesting," UDP leader Bindo Mathew Lanong said. He said he is hopeful of the regional alliance leading in the new government.
Meghalaya recorded 84.86 percent polling in the Assembly election, state Chief Electoral Officer FR Kharkongor said.
With inputs from agencies
Find latest and upcoming tech gadgets online on Tech2 Gadgets. Get technology news, gadgets reviews & ratings. Popular gadgets including laptop, tablet and mobile specifications, features, prices, comparison.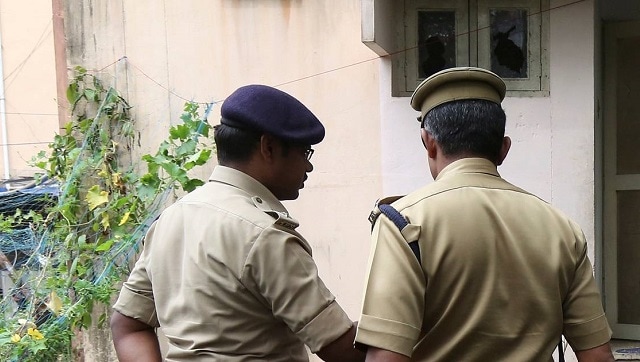 Politics
BJP MLA Lokendra Pratap Singh rejected allegations that his party's Yuva Morcha worker Shibbu Singh was detained for harassment, as claimed in some media reports.
India
This will be the prime minister's seventh address to the nation since he announced a country-wide lockdown in March to curtail the spread of COVID-19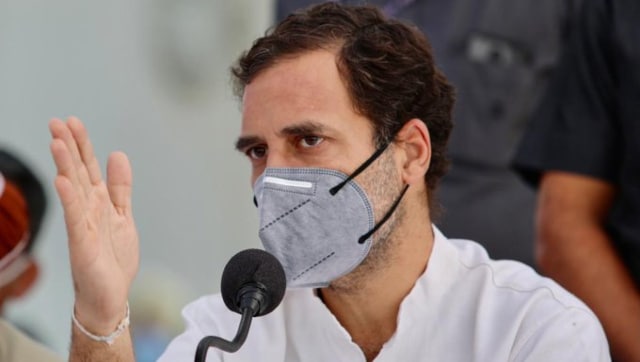 Politics
In a tweet, Prime Minister Narendra Modi had announced that he will address the nation at 6 pm today