by Pallavi Saluja

Senior Advocate and former Additional Solicitor General, Mohan Parasaran has taken charge as the Solicitor General of India (SG) on February 13, 2013 replacing Senior Advocate Rohinton Nariman who resigned from the post. Bar & Bench spoke to the Solicitor General on his priorities as SG, the various issues that law officers face, and the problem of an effective representation of the Government before the Supreme Court.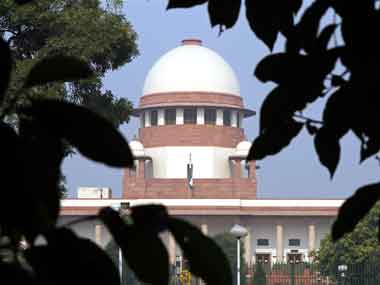 Bar & Bench: Two SGs have resigned without completing their tenure during the term of UPA-II. What do you think were the reasons behind these resignations?
Mohan Parasaran: Gopal Subramanuim might have had his own personal reasons and Nariman too might have his own reasons. I don't know the real reason why Nariman resigned and I don't want to probe into it. There are articles in the press that there were differences with the Law Minister. But neither Rohinton nor the Law Minister has said as to what actually transpired. Therefore, in the absence of them making any statements, we can't hazard a guess.
B&B: What do you have to say about the Law Minister?
MP: The Law Minister has himself been a very distinguished Counsel. He was also the ASG. He has a wide experience at the Bar both in High Courts as well as the Supreme Court. One distinguishing feature is that he wants to discuss details of all matters and also expresses his views. It is always good if a Law Minister is actually interactive and follows all developments closely. It is certainly good for the government, good for public interest and good for the law officers.
B&B: How did the appointment as SG come about? What, in your view, were factors taken into consideration?
MP: This appointment came suddenly as my worthy predecessor Rohinton Nariman resigned. So, two or three days subsequent to Nariman's resignation, I was asked to give my consent to be appointed as SG and I gave my consent and the formal order was issued on February 13, 2013.
As far as what the Government considered, they would naturally go by the number of years you have served as a law officer. I think apart from that, the Government would have got their inputs like the number of cases you have appeared in and generally one's standing at the Bar as a law officer etc.
B&B: Your father, K Parasaran was the Attorney General. Do you think family legacy plays a big role?
MP: I think family legacy is only incidental. This is not a kind of  profession where things come automatically, unless and until you are able to stand on your own legs and clearly establish your merits; now that coupled with family legacy might play a role. My predecessor Rohinton's father Fali S. Nariman was Additional Solicitor General and Rohinton directly became the SG. It does happen some times.
Even now you will find that my distinguished colleague Gaurab Banerjee, son of a former Attorney General, is an ASG. He has been doing so well in so many tax matters and has made a mark. Therefore, making a mark is very important because no government would want to lose cases merely by going with family legacy.
B&B: Last year, you had resigned from the post of ASG but the Government did not accept your resignation? What was the reason for resigning?
MP: There was no reason as such. My last term was coming to an end and I did not want another term. At that point of time, the then Law Minister, specifically insisted that I should continue for some more time. I felt that as ASG I have held the fort for long enough and I should give way to others; I should get back into my own private practice.
B&B: What are your priorities as Solicitor General?
MP: My top priority would be to immediately attend to cases concerning public interest, where there is actually lot of public sentiment, which has been espoused very widely. As Motilal Setalvad has said, "the primary duty of a law officer is to be fair to the court". As a law officer, you are bound to assist the court, so that the court arrives at a right conclusion. I think I will follow whatever has been advised by these great leaders of the past and try to keep up the traditions as much as possible.
B&B: The Government often gets a lot of flak from the Supreme Court when law officers fail to appear? How do you think the Government can ensure more effective representation?
MP: I do agree that courts have come down heavily sometimes and, sometimes, they have been very critical about a particular officer not being present. He may be held up somewhere else. So these are matters where I think, sufficient thought is being given and things are now being streamlined. We are all functioning as a good team.  I think things should improve.
B&B: How are the briefs marked to the law officers? Some law officers have complained that they get briefs at the last minute and that too incomplete ones. What do you have to say about this?
MP: See, previously what happened was that the system of marking briefs varied from time to time. At some point of time, it was the person-in-charge of the Central Agency who used to mark the cases. Then at another point of time, the Attorney General (AG) was given the power but the AG had other important work and therefore, only important briefs were sent to the AG for marking. In the absence of the AG, the SG used to mark the briefs and that is how the system continued.
But now I think possibly the Government thinks we should not burden the law officers with this task, and now I think the Central Agency is fully in charge of marking briefs and the Law Minister also gives directions on how it should go about it.
The problem of receiving briefs at the last minute, receiving incomplete briefs or incomplete instructions etc. has been there since the late 1970's when there was an explosion of litigation. What I feel is that in high profile matters even judges have been very kind, they have been appreciating the predicament of law officers. Sometimes though when you get a complete brief at the last minute I think you should not accept the brief because your duty is to assist the court in the most effective manner. Therefore, if you are accepting a last minute brief, the court will think you have  gone through the file and when you start floundering in the court, that gives a bad impression. The system needs to be set in order to avoid this sort of embarrassment to both the court and the concerned law officer.
We have been discussing this problem. The AG wants to streamline the system and the Law Minister had a detailed discussion with all the law officers last week to find out what the problems were. We will explore this and see that such inconveniences are not caused. Personally, I think there should be some settled principles by which briefs are marked in advance and distributed equitably amongst the law officers as much as possible depending upon their preferences. I do agree that some sort of transparent principle should be evolved, and I think we are slowly getting there.
B&B: Another issue that has been raised is that some ASGs are marked a higher number of briefs than their counterparts?
MP: Some ASGs are good in criminal law, some are good in tax matters, some are more experienced in handling service matters, so briefs are marked accordingly. I do agree that there is a slight imbalance, but I think they have been trying to ensure transparency. The Law Minister has clearly said that there should be proper distribution of briefs because what is more important is that apart from imbalance, the concerned law officers must be able to present themselves in court. Suppose you are marked 15 briefs in a particular day, you may not be able to appear in 4 to 5 matters because you are stuck somewhere. Therefore that sort of imbalance needs to be corrected. I will also see what can be done in this regard.
B&B: You started your career in 1985. How has the journey been?
MP: It has been a challenging task. My grandfather and father have been renowned lawyers and have established a particular level of efficiency. My primary target was to reach the same level. I have been following their footsteps over the years.
B&B: So, do you enjoy being a law officer or you prefer private practice?
MP: As a law officer, I think [the experience] has broadened my horizon. Being a law officer, and that too at this level, is like working as the head of the department in a multi specialty government hospital; it gives you lot of diverse experience. 
 Firstpost.com regularly features content from Bar & Bench. You can read the original interview here.

Updated Date: Feb 16, 2013 14:42 PM