Media fixing: Why 'leaked' video of Kejriwal, journalist is a big deal
When a journalist is told by a politician that he doesn't want to debate a particular issue as that may hurt his electoral politics, should the journalist change the topic of discussion?
A video has been "leaked" on YouTube that shows an off-the-record chit-chat between AAP leader Arvind Kejriwal and Aaj Tak journalist Punya Prasun Vajpayee. The chit-chat happened while shooting an interview that was recorded after Kejriwal resigned from the Post of Chief Minister of Delhi last month.
While some are calling it an 'exposé', others are shrugging it off saying 'big deal'.
Well, if not an exposé, it does expose a few things.
First of all, let's be clear what the video shows.
It shows Kejriwal deliberating and discussing about his interview in a friendly manner with the journalist. No big deal really.
The last part of the clip shows Kejriwal asking the journalist to play up some portions of the interview that he thinks would resonate with the masses. The journalist agrees saying that the particular portion was krantikaari (revolutionary) and would get a lot of 'reactions'.
Maybe the journalist agreed out of 'courtesy' and didn't actually play it up? Unless we have proof that the portion – Kejriwal comparing his resignation with martyrdom of Bhagat Singh – was indeed played up again and again by the journalist and the channel.
But even if the portion was played up, maybe it was due to the journalist 'genuinely' agreeing with the politician's point of view?
Maybe he thought it was 'important' to play it up. No big deal yet. Umm... yeah, no big deal yet. The boundaries between journalism and activism have been blurred by many 'respected' people in the industry. So, no big deal.
Also, please note that the leaked video contains two parts, separated by a jump cut. The first portion is an 'off the record' chit-chat between Arvind Kejriwal and Punya Prasun Bajpai during a 'break' in the interview.
The second part of the leaked video is when the interview is over and Kejriwal asks Bajpai to play up the interview which is what most news reports are talking about.
But what about the first part?
In the first part, Kejriwal is telling the interviewer that he is not comfortable discussing privatisation as it would alienate the middle class, whose votes he wants. So the interviewer virtually says, "Fine, let's drop this topic. And let's talk about the 80 percent of the population, where the 'vote bank' lies." To which Kejriwal says, "Absolutely. I had forgotten to talk about that!"
And this is exactly the sequence of the final version of the interview. First up, Kejriwal is talking about private companies and their nexus with governments, and then the discussion shifts to the problems of the poor people.
When a journalist is told by a politician that he doesn't want to debate a particular issue as that may hurt his electoral politics, should the journalist change the topic of discussion?
Is it a big deal yet?
Were Kejriwal and Bajpai 'fixing' or 'planning' the interview? Is there any difference between the two? Are all media interviews 'fixed' or 'planned'?
If that is the case, then why did Rahul Gandhi screw up so badly in his interview with Arnab Goswami? Why didn't Narendra Modi fix his interview with Karan Thapar. And what about the scores of other interviews where politicians have walked out in the middle, including Kejriwal himself (on NewsX). What went wrong in these cases?
Frankly, it's not a big deal depending on what expectations you set from a journalist and a politician.
The media can't always be antagonistic to the political class. They have power, and their relationships need to be built. Off the record, some pleasantries, and sometimes more than those (e.g. in this leaked clip, "strategies for electoral success"), are exchanged. I leave it to the viewer to decide on what the expectations of a journalist should be.
But what about the expectations from Mr. Kejriwal? He has been telling everyone that journalists covering any negative news about him are either "paid" or have come to some settlement with Congress/BJP. We guess it would be fair to assume that he wouldn't pay anyone as he disapproves of such behaviour.
The leaked video doesn't prove anything was paid, but "setting"? Draw your own conclusions.
Find latest and upcoming tech gadgets online on Tech2 Gadgets. Get technology news, gadgets reviews & ratings. Popular gadgets including laptop, tablet and mobile specifications, features, prices, comparison.
Gaming
Microsoft says it is buying Bethesda in part to beef up its Xbox Game Pass game subscription service.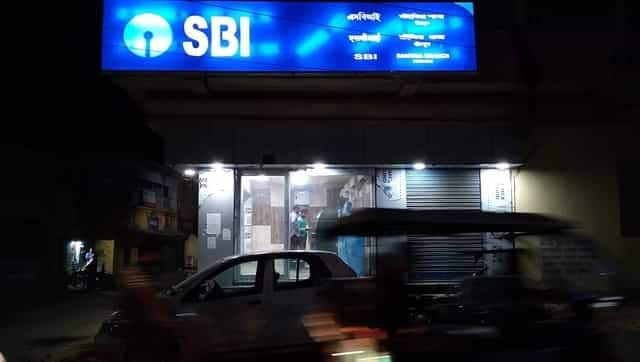 India
The PSU banks' problem is often linked to India's burgeoning fiscal deficit that needs control because pumping taxpayer money into state-run banks is fraught with risks.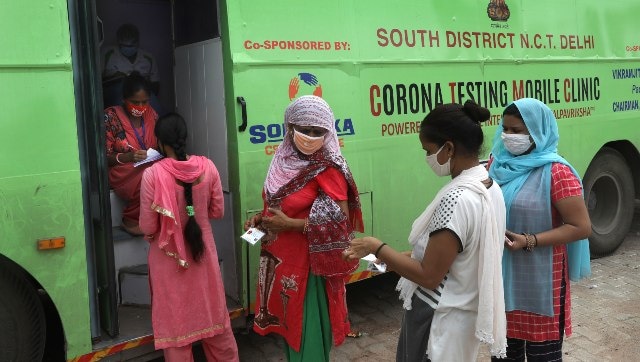 India
So far, a total of 46,74,987 people have recuperated from COVID-19 and the recovery rate stands at 81.55 percent, showed the health ministry's data updated at 8 am.