MEA underlines need for 'effective global strategy, seeks support of Russia, China to fight terror
India's External Affairs Minister Sushma Swaraj on Monday said that she looked forward to working with her counterparts from Russia and China in the fight against terrorism
India's External Affairs Minister Sushma Swaraj on Monday said that she looked forward to working with her counterparts from Russia and China in the fight against terrorism after she took up with the Chinese foreign minister the issue of Beijing vetoing New Delhi's move in the UN to ban Jaish-e-Mohammed (JeM) chief Masood Azhar.
Sushma Swaraj said in a media statement following the 14th Russia-India-China (RIC) Foreign Ministers' Meeting that international terrorism remained the foremost threat to international peace and security. "I stressed the need to craft an effective global strategy to counter terrorism, including at the UN. I look forward to working with both my colleagues, in this regard," she said.
Answering a question in press conference after the RIC meeting, she said that all three countries — India, Russia and China — have been victims of terrorism. "It is natural for us that we unite to lead the world in our fight against terrorism," Sushma Swaraj said.
"To do this, it is important that we give up the distiction between 'good' and 'bad' terrorists. We will also need to give up the tendency to differentiate between 'my terrorists' and 'your terrorists'," she said.
The external affairs minister stated that a terrorist was a terrorist, one who committed crimes against humanity and not against any nation. "We must adopt this principle. And today at the RIC meeting, I put forward these views quite frankly before my two counterparts from Russia and China," she said.
Sushma Swaraj also referred to her bilateral meeting with Chinese Foreign Minister Wang Yi earlier in the day, during which she raised the issue of China vetoing India's bid at the UN to ban JeM chief Masood Azhar.
India approached the UN in February to include Azhar in the UN Security Council's 1267 sanctions list, in the aftermath of the Pathankot airbase terror attack. In the strike in early January by JeM terrorists, seven Indian security personnel were killed. However, China asked the UN sanctions committee to keep on hold the Indian move, saying that Azhar did not meet the UN criteria to be banned as a terrorist.
India has voiced disappointment at the "technical hold" put on its application to include Azhar in the UN sanctions list.
"I would also like to tell you that in the morning today, I met Chinese Foreign Minister Wang Yi, and in that meeting also I said to him that if we want to fulfill our commitment to fight terrorism together, then we must rethink the position they have taken on UNSC 1267 Committee," Sushma Swaraj said.
In her media statement, she also said that she and the Russian and Chinese foreign ministers had a productive exchange of views on the situation in the Middle East.
"We all stressed our commitment to support democratic, pluralistic and peaceful forces in order to restore stability in the region," she stated.
"We also discussed the situation in Afghanistan and agreed that it was important for the international community to remain engaged and support the Afghanistan Government in its development and reconciliation efforts and in defeating terrorist forces."
On the issue of UN Security Council reforms, the external affairs minister said she once again urged both Russia and China to take the lead in ensuring that the inter-governmental negotiations (IGN) process in the UN advanced swiftly.
"India's permanent membership of the Security Council is long overdue and this anomaly needs urgent rectification," Sushma Swaraj said.
She said that she, along with Russian Foreign Minister Sergey Lavrov and Wang, had an exchange of views on various groupings, including BRICS (Brazil, Russia, India, China, South Africa).
India assumed the chairmanship of BRICS this year.
"We look forward to active participation of both Russia and China in various activities that we have planned throughout the year and throughout India," Sushma Swaraj said, adding that India looked forward to welcoming Russian President Vladimir Putin and Chinese President Xi Jinping in Goa in October for the BRICS summit.
World
NATO recently targeted China in a strongly worded warning, declaring that the nation poses a constant security challenge, and is trying to undermine world order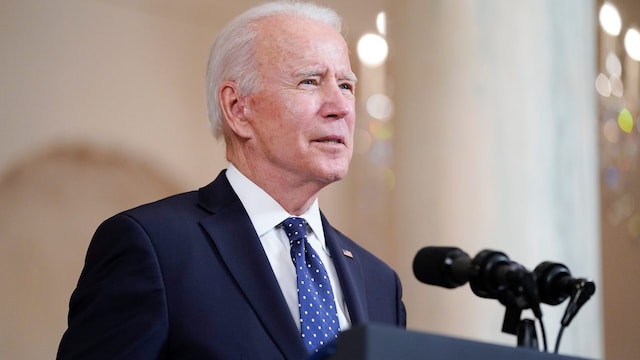 World
The US president is on an eight-day visit to Europe in which he is seeking to rally allies to speak with a single voice on countering Russia and China
World
The UNICEF letter reminded the G7 nations the virus sees no borders and with the mutating strains, people will be safe only when everyone has access to vaccines.