AAP, Congress win big, blow for BJP: MCD bypoll in Delhi have set tone for polls in 2017
It was a close victory for the first-timer Aam Aadmi party (AAP) and veteran Congress in the Delhi's civic bypoll, as AAP emerged as the winner in five wards, while the Congress party has won four of the total 13 seats.
It was a close victory for the first-timer Aam Aadmi party (AAP) and veteran Congress in the Delhi's civic bypoll, as AAP emerged as the winner in five wards, while the Congress party has won four of the total 13 seats. The BJP finished at the third position with three seats and there is one independent candidate who has won the Bhati ward.
The result may not change much in terms of the functioning of the corporations, but it will set the tone for the municipal corporation of Delhi (MCD) elections scheduled in 2017.
With the AAP winning five seats out of 13, it has successfully put rest to the rumours that the party had lost connect with the grassroot-level voters. It was a litmus test of AAP's popularity and credibility among Delhi voters. On the other hand, Congress winning four seats also goes on to show that the age-old party has been making a comeback, which was completely wiped out in the 2015 Delhi assembly election.
However, for the BJP, the bypoll result throws up a gloomy picture. The BJP, which dominates the 272-member MCD could manage only three seats, which indicates that the BJP's hold on the civic bodies is not that foolproof after all.
Immediately after the results were announced Delhi Chief Minister and AAP national convener Arvind Kejriwal tweeted:
[MCD ruled by BJP-Cong. Outsider AAP wins max seats in by-election. Thanks Delhi for reaffirming faith. Ab MCD election mein sabhi seat jeetni hai] @ArvindKejriwal
AAP is considering its victory in five wards as a "launch pad for 2017 MCD polls".
"It's a result of hard work of our volunteers and thanks to voters for having faith on us. AAP emerged as biggest party. It's overwhelming. We will discuss the results in detail and analyse where we fell short. We could have done better," said AAP's Delhi secretary Dilip Pandey.
Why AAP won only five wards?
According to the AAP sources, the party could have done much better and gained more seats, given the fact that it's the AAP that has its government in Delhi, with 67 out of 70 MLAs. But the party is way behind its target.
"AAP could have done much better it couldn't because at many places its old timers (volunteers) who have been working for the party since 2013 didn't participate in bypoll campaining due to internal resentments. Hadn't it been the case, AAP would have bagged at least 10 seats," a senior volunteer told Firstpost on condition of anonymity.
The comeback of Congress is another reason. The Congress has been able to infuse trust amongst grass root level voters that it's indispensible.
"Congress has bounced back in Delhi. People have rejected AAP and BJP, and that is why we've given a tough fight to AAP and won four seats. Credit goes to our leader Congress vice president Rahul Gandhi," said Ajay Maken, Delhi Pradesh Congress Committee.
Big gain for Congress
For the Congress party, it's a big gain as it had no presence in any of the wards prior to the bypoll. Moreover, it was already in disadvantage as it failed to win even a single seat during the assembly poll.
"It's fantastic. It's the strategy and planning of Ajay Maken, and Congress workers reached out to the grass root level voters. In 13 wards where the by-polling took place, Congress had zero presence. The winning of four seats shows our acceptability amongst Delhi voters and it's also a reflection of 2017 Delhi civic polls. The Congress has contested neck and neck with AAP, and there's a big jump in our vote share and margin, which is a very important factor," Delhi Congress Committee chief spokesperson, Sharmistha Mukherjee told Firstpost.
However, according to Congress sources the independent candidate Rajender Singh Tanwar who has won from Bhati may join Congress.
"In all likelihood, independent candidate Rajender Singh Tanwar, who has won from Bhati may join Congress. It'll officially be announced," the source said.
Under this condition, the Congress tally will be at par with the AAP, five seats each.
Blow to BJP
It's a blow to the BJP as it has to satisfy with only three wards. Despite having a strong presence in MCD and even in seven out of 13 wards, it failed to cut much ice.
"The reason is that people of Delhi have seen the working of MCD under the BJP, which is unsatisfactory and below average. So, this time voters at ward level either preferred AAP or Congress. Due to this reason, BJP lost its seats even where it had a strong presence," said Manoj, a resident of Vikas Nagar.
Politics
Days after Moily stressed the need for a 'major surgery' on the Congress to make it electorally more competitive, Khurshid said these 'wonderful phrases' are not the answer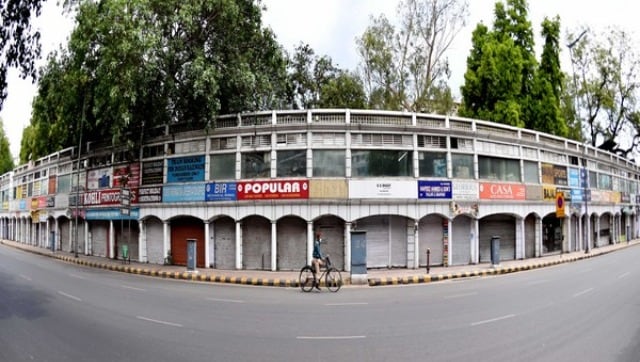 India
Phased reopening of Delhi started with allowing construction and manufacturing activities from 31 May, in view of declining numbers of coronavirus cases and positivity rate
India
The AAP and BJP have traded accusations about the initiative since 6 June, when CM Arvind Kejriwal wrote to Narendra Modi asking why the doorstep delivery scheme had been stalled by the Centre