MCD Election 2017: Unfurl BJPs victory flag in Delhi too, Amit Shah tells party workers
Addressing BJP workers ahead of the MCD elections, Shah referred to party's victories in the recent assembly polls and said a win the civic elections will help catapult the party to power in the national capital.
New Delhi: Eyeing a hat-trick in Delhi civic polls, BJP chief Amit Shah today launched a blistering attack on the AAP alleging that corruption has flourished under the Kejriwal government and people must teach it a lesson.
Addressing BJP workers ahead of the MCD elections, Shah referred to party's victories in the recent assembly polls and said a win the civic elections will help catapult the party to power in the national capital.
Pointing to an India map near the dais, Shah said while the country is being painted in "saffron", Delhi continues to remain a "white spot" and asked the party workers to ensure BJP's victory in the civic polls.
"After 2014, BJP has won nearly everywhere, except Delhi and Bihar. Today BJP workers will go back with a resolve to plug the gaps and so that the BJP's victory flag is unfurled in the national capital," he said.
Targeting the Delhi government, Shah accused Chief Minister Arvind Kejriwal of getting into fights with the Centre for political reasons.
"The AAP has indulged in corruption like no other party has in such a short time. His (Kejriwal) principal secretary was arrested by CBI. There was graft in procuring onions, in appointments in DCW, in procuring water tankers, street lights.
"A minister is involved in hawala. There was scam in waqf board. And most importantly, AAP used Delhi exchequer's money in Gujarat, Kolkata and other states for putting out advertisements," Shah said. The BJP President contrasted his party's "clean record" in governance with the AAP's "tainted" tenure, saying many of its legislators and ministers were arrested over charges of corruption and "rape".
He also dared Kejriwal to take action against the legislators and ministers facing various allegations and order a judicial probe into the charges.
"This is not just an MCD election, but it is an opportunity to uproot the AAP government in next polls," Shah said, and appealed to party activists to work hard for the elections as it was Delhi where the then Jana Sangh, BJP's predecessor, came to power first.
Union Ministers Venkaiah Naidu, Nirmala Sitharaman, Jitendra Singh, Harsh Vardhan and Vijay Goel as well as Delhi BJP chief Manoj Tiwari were present at the event.
Shah also referred to the anti-terror surgical strike undertaken last year, saying the armed forces "barged" into Pakistan to avenge the killing of soldiers in Uri last year.
Shah hailed the contribution of booth-level workers in the BJP's spate of electoral success across the country. He was addressing a convention of booth in-charges at the Ramlila Ground, where around 60,000 workers had gathered.
The BJP has dubbed the group of five booth in-charges as 'Panch Parmeshwar', saying these "workers will work like 'panchs' towards getting administrative justice for people".
Shah said AAP had promised improved law and order in the city but "Kejriwal would do a big favour by reining in his MLAs".
"I would urge him to keep his MLAs in control. That will be a big favour for the people of Delhi. Criminal allegations have cropped up against 13 MLAs of the party that spoke of bringing change in politics," he said.
He advised Kejriwal "not to worry" about the BJP's poll promises in Uttar Pradesh and instead focus on bringing in the reforms in the areas of education and health.
"We will fulfil all our promises in Uttar Pradesh. You don't have to worry. Kejriwal makes a slew of promises ahead of polls but after the elections he is found in Punjab, Goa, Gujarat.
"If you (Kejriwal) have the slightest shame left then he should remember that he is answerable to the people of Delhi on these tainted MLAs. He should do so before canvassing for votes ahead for the municipal polls," Shah said.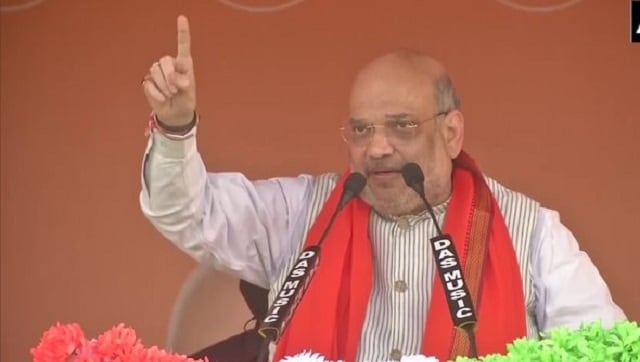 India
Shah said Savarkar had everything that he needed for a good life, but he chose the tough path, which indicated his unwavering commitment to the motherland.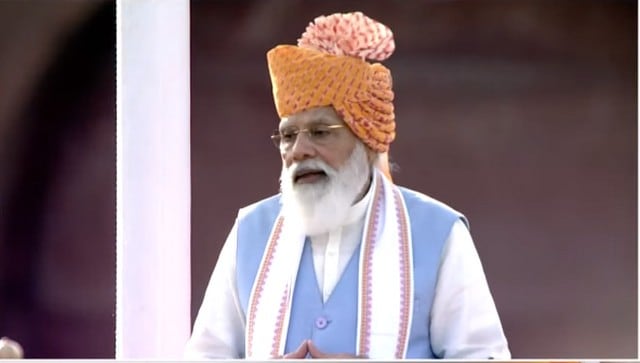 India
Responding to a question that opposition and critics term Modi an autocratic leader who takes all decisions on his own, Shah described the prime minister as a "democratic leader".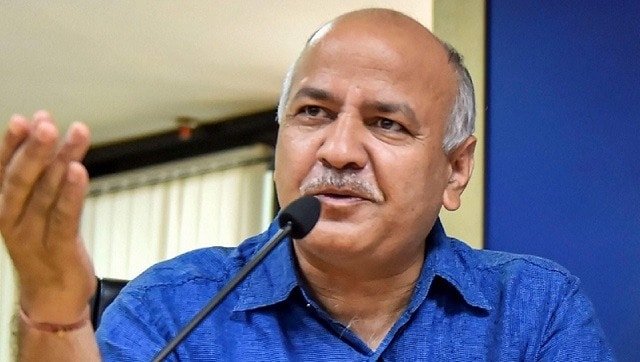 India
The Central Government is making excuses to "run away" from crisis, the Delhi deputy chief minister claimed