MCD Election 2017: Rising from Sundarnagari slums, AAP's Vimlesh Koli hopes to be the change she wants to see
Hoping to be the change that she wants to see in her area, Vimlesh Koli, 31, is contesting from the Sundarnagari constituency in northeast Delhi.
The upcoming MCD election on 23 April is being seen as a power barometer for various political parties and though this power struggle has hogged the limelight, this election also represents hope and an opportunity for change for many in the capital.
Hoping to be the change that she wants to see in her area, Vimlesh Koli, 31, is contesting from the Sundarnagari constituency in northeast Delhi. As a woman who was born and brought up in abject poverty in the slums in the area, she believes that it is her duty to highlight and address the issues faced by her community.
Vimlesh, the ruling Aam Aadmi Party candidate for the locality, is seen as a ray of hope by many slum dwellers as they trust her and believe that she can help improve their condition.
"Sundarnagari means a beautiful town. But as you can see, it is a misnomer since it is one of the filthiest places in the capital, with stinking drains and garbage dumps everywhere. I want to make it beautiful and make it Sundarnagari in the true sense of its name," Vimlesh said.
She said that people in her locality have already realised that other parties are not looking to solve their problems, as conditions in the slums have not improved over the years.
"The drains in the slum remain blocked for days, the garbage is not collected for weeks at a time and the alleys have not been repaired in years. There are more than 250 sanitation workers deputed in the ward but only 25 of them, at the most, are seen working. Wherever I go, people in the locality ask why they have to survive in such filth," she added.
Vimlesh's goal for a better Sundarnagari is more than just an election promise. Having been brought up in a family that struggled to make ends meet, she can understand the plight of the people living in the slums. To do her part for the community, she had joined Parivartan in the year 2005 – an NGO led at the time by Delhi chief minister Arvind Kejriwal.
Kejriwal had begun his career working as a social activist for Parivartan in Sundarnagari. Vimlesh followed his lead and later joined the Aam Admi Party.
"As a worker in the NGO, Vimlesh would help people in asserting their rights as citizens and in getting benefits like old-age pensions etc without paying bribes. She would also raise agitation programs against MCD's negligence in solving the problems of the slum," Kokila, a slum dweller, said.
"Arvind bhaiya did a lot for the people of Delhi after he won the 2015 election and I hope that he will be able to do the same with Sundarnagari if Vimlesh wins," her mother, Chandravati Koli, said.
Though expectations are high, Vimlesh had to face many hurdles during her election campaign; the first being money.
"My parents did not have enough money to send me to college. So, it was an extremely ambitious decision on my part to contest the MCD election, which is an expensive business. If not for my supporters, I could not have contested," she said.
Aabid Khan, one of Vimlesh's backers, told Firstpost that they had released a video on social media, asking for donations.
"We were moved by people's response. Whenever we go out to campaign, someone or the other contributes towards our cause," Khan said.
However, things are not all good for Vimlesh as Kejriwal's perceived negligence towards Sundarnagari is creating a negative perception towards the party.
"Sundarnagari was like home for Kejriwal before he became the chief minister. But, he had visited the place only once since he won the election till recently. When he visited Sundarnagari to campaign for Vimlesh Koli, it was just his second visit here in as many years," a slum dweller said.
But Vimlesh disagrees with this critique. "He is the chief minister of Delhi and cannot keep attending local meetings. He has entrusted the local MLA to take care of the development issues of the locality."
She said that people were more concerned with AAP's performance and did not care about such electoral optics.
"We are fulfilling our promises one after another, and that is what matters," she added.
Politics
Punjab chief minister Captain Amarinder Singh also said that his government had already fulfilled 93 percent of the poll promises made in the election manifesto and would soon go up to 95 percent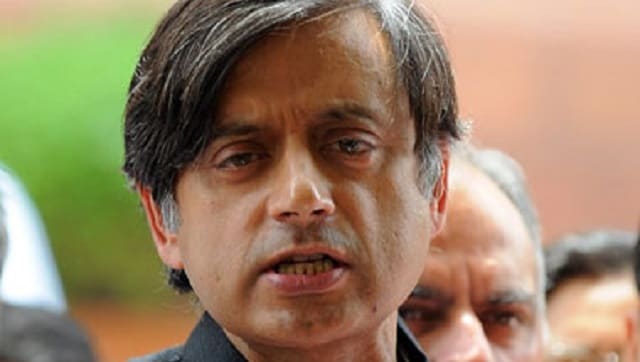 India
The 32-member Parliamentary Standing Committee on IT is scheduled to meet on Wednesday, for which the listed agenda is "Citizens' data security and privacy"
Politics
The 78-year-old Lingayat strongman said he had offered to resign two months ago with an intention to make way for others and asserted that he won't name a possible successor even if asked to