MCD Election 2017 Results: For Congress, another tale of woe and introspection
Not much was expected from the Congress party going into the Municipal Corporation of Delhi (MCD) election, but even that ultimately proved too much to ask for, as the party won just 30 out of 272 seats
Not much was expected from the Congress party going into the Municipal Corporation of Delhi (MCD) election, but even that ultimately proved too much to ask for. Among the three major parties contesting the MCD elections — BJP and AAP being the others — Congress finished with the worst votes tally, winning just 30 seats. It won 15 seats in north Delhi, 12 in south Delhi and could manage just three in the 64-seat East Delhi Municipal Corporation.
Sheila Dikshit blames faulty campaigning
Sheila Dikshit, who had three successive terms as Chief Minister of Delhi, should know a thing or two about the minds of Delhi voters. But she said the Congress party didn't invite her to campaign ahead of polling. "We are going through a bad time. Congress did not campaign in an aggressive way. It did not do what it should have done to win the Delhi civic polls," Dikshit told media persons in Delhi on Wednesday.
Asked why she didn't campaign for Congress candidates, Dikshit said, "I was not invited for any of the campaign programmes. If I would have been informed I would have certainly done."
But she did have encouraging words for the party, saying it could bounce back. "The Congress is going through a bad phase. The BJP also did for a long time. We will also come back. Congress' soul resides in India, people will understand," she added.
Ajay Maken resigns
Congress Delhi unit chief Ajay Maken offered to resign from his post, taking responsibility for the defeat. "I will submit my resignation to the Congress president and vice-president shortly," Maken said, adding that he will no longer hold any posts in the party for at least a year and work with the party cadres to strengthen the organisation at the grassroots.
However, he tried to appear optimistic stating that the Congress' performance was not that bad. "It is a reasonable revival of the Congress but I had hoped for something better than this. I had expected to perform a little better. We have fought the election on positive issues. We are satisfied that we raised reasonable issues in the election. I was given a free hand during my two-year tenure as Delhi Congress president in organisational appointments," he said.
PC Chacko follows suit
Soon after Maken, Congress was dealt another major blow, as PC Chacko, the party's in-charge for Delhi, also tendered his resignation. "We (Chacko and Ajay Maken) were given a free hand by Congress, so it's our responsibility. We'll have to push back to recover our voteshare that has gone to the AAP. We need one more election," he said.
However, he insisted that the BJP's victory had come despite the party's poor performance as the incumbent in charge of the Delhi civic body. "The BJP didn't fight on civic issues. The Modi factor made it into a general election. The BJP was a miserable failure in the three corporations it controlled all these years," he said.
Looks for new allies to form anti-BJP front
One day after the results were announced, the Congress stepped up its efforts to form an anti-BJP 'mahagathbandhan', and asked regional parties to come together to this end. "Hope all regional parties will now realise that blind anti-Congressism is not the way. Country must come first in battle of ideologies," senior Congress leader Randeep Surjewala was quoted as saying by NDTV.
With inputs from agencies
India
The DMRC, till Sunday, was running trains with 50 percent seating capacity since 7 June when the services had resumed after a long hiatus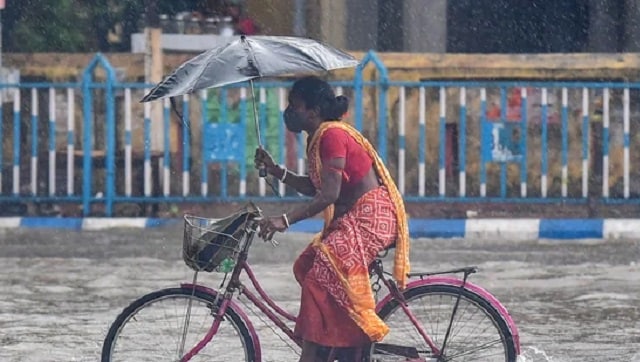 India
The IMD had earlier said monsoon would hit Delhi on 15 June, which would have been 12 days early, but the wind system entered a 'break' phase
India
Earlier this week, Chief Minister Arvind Kejriwal had said that governments should take every step to prevent the spread of COVID-19