MCD Election 2017 Results: BJP juggernaut keeps rolling as party retains control of Delhi civic bodies
Exit polls conducted after polling concluded on Sunday evening predicted BJP would win in excess of 200 seats in a 272-seat MCD. The only surprise is that the exit polls may have been a bit charitable
Exit polls conducted after polling concluded on Sunday evening predicted the Bharatiya Janata Party (BJP) would win in excess of 200 seats in a 272-seat Municipal Corporation of Delhi (MCD). The only surprise on results day is that the exit polls may have been a bit charitable to the saffron party, which ended up with 181.
BJP juggernaut rolls into Delhi
The BJP had been decimated in Delhi Assembly elections a little over two years ago, and as party president Amit Shah said, victory in the Delhi civic polls could be considered a win for the Narendra Modi government at the Centre. "MCD election results have carried forward the victory chariot of BJP forward. People of Delhi have proved that the people of this country won't support any kind of negative politics," he had said, adding that this was a vote in favour of Prime Minister Narendra Modi's three years in power and a vote against the "negative politics" of the AAP.
Cleanliness agenda
The party's Delhi chief Manoj Tiwari said the BJP, which has already been in power in MCD for 10 years, will take upon an agenda of cleanliness after securing victory. "We will make Delhi a clean city in the next four months. It will be a hygienic, dirt-free and disease-free city," Tiwari promised.
Tiwari also said the heavy defeat his party handed down to the AAP should mean chief minister Arvind Kejriwal is asked to step down. "The AAP has failed the people of Delhi. People are facing a lot of difficulties. Kejriwal must resign. People want him to resign," Tiwari said.
"We had been saying this earlier also, that MCD polls will be a referendum on Kejriwal government. Arvind Kejriwal used to advocate Right to Recall and it seems now that Delhi people have used the right on him," he added.
Win dedicated to slain CRPF jawans
Tiwari said the party would be dedicating its win to the victims of the ambush in Chhattisgarh's Sukma district, whereby 25 jawans were killed on Monday.
"Every heart is filled with grief over the killing of 25 CRPF men in Sukma", Tiwari said, adding that the party will not celebrate the victory. "But for the Sukma incident, we would be on the streets celebrating this massive victory. We dedicate this win in the feet of Sukma martyrs," he said.
Win marred by EVM tampering charges
Although the BJP won over two-thirds of the seats, it had to face allegations of EVM tampering from other parties, most notably the AAP. AAP MLA Saurabh Bharadwaj said it was "inexplicable" that a machine can behave in such a manner that helps only the BJP. "There are lot of other countries, far more advanced technologically, that have developed a lot of software. But they — like France, the US, Netherlands, Japan and England — use paper ballots. Some of them used EVMs earlier, but after finding that they could be rigged, they later shifted to paper ballots. India imported this technology from those countries that have rejected EVMs, and is now claiming it to be fool-proof. This is a vulnerable technology. Despite making repeated complaints, EVMs are being used. I think this is a big conspiracy that is happening with the democracy of India," he had said.
Modi expresses gratitude for win
Modi expressed gratitude to the people of Delhi by reposing faith in the BJP and ensuring its resounding victory in MCD polls. "Grateful to the people of Delhi for the faith in BJP. I laud the hardwork of team @BJP4Delhi which made the resounding MCD win possible," he said on Twitter.
Grateful to the people of Delhi for the faith in BJP. I laud the hardwork of team @BJP4Delhi which made the resounding MCD win possible.

— Narendra Modi (@narendramodi) April 26, 2017
With inputs from agencies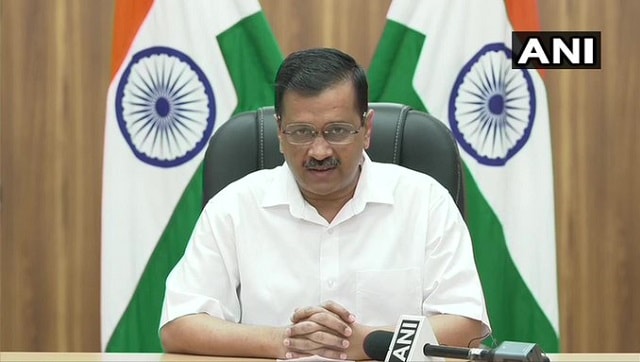 India
Under the 'Jahan Vote, Wahan Vaccination' campaign, booth-level officers will visit all households to identify and send eligible persons for vaccination at the polling booths, Kejriwal said
India
Twenty-two new PSA oxygen plants will be operational at nine Delhi hospitals from Saturday to strengthen our preparations to fight Covid, the Delhi chief minister said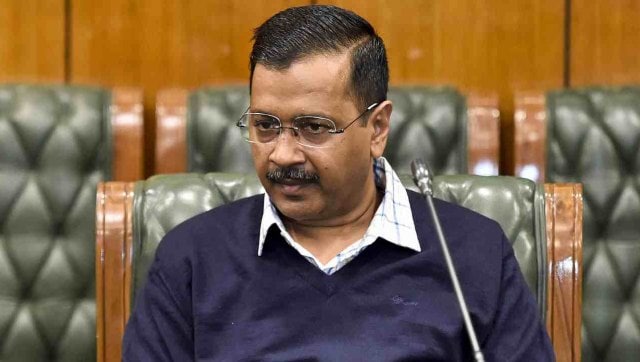 India
With the new rules in place, restaurants can open for two extra hours . Previously, they were allowed to operate from 10 am to 8 pm. Now, restaurants will be open from 8 am to 10 pm