MCD Election 2017 Results: Arvind Kejriwal's quest for power behind AAP's defeat, says Anna Hazare
Social activist Anna Hazare on Wednesday blamed his former protege and Delhi Chief Minister Arvind Kejriwal's quest for power behind the Aam Aadmi Party's (AAP) debacle in the Delhi civic polls
Mumbai: Social activist Anna Hazare on Wednesday blamed his former protege and Delhi Chief Minister Arvind Kejriwal's quest for power behind the Aam Aadmi Party's (AAP) debacle in the Delhi civic polls.
As the counting of votes polled in the 23 April elections progressed, the BJP was headed for a clean sweep and retained the three municipal corporations for the third term in a row.
"People gave him a mandate and he got an opportunity to turn Delhi into a model state for the entire country to replicate. But power is bad. Once you sit in the chair, you lose your power of thinking," said Hazare.
"Instead of working for Delhi, he started thinking about (capturing power in) Punjab and Goa. There was no need for him to hurry. But he was in a hurry and people realised that it is power in his mind and not society or the country," he said.
Hazare also rejected Kejriwal's charge regarding tampering of electronic voting machines and said that in reality the gap between the AAP leaders' words and deeds eroded public faith in them.
"The deeds were not in accordance with words — that is why this erosion of public faith. Their leaders are talking of introspection, but they should have done it earlier. What is its use now?" Hazare asked.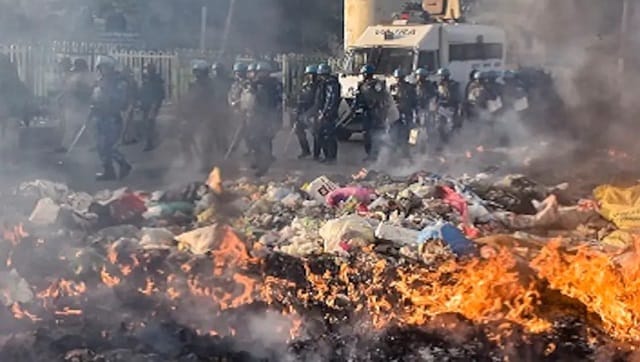 India
A city court said that the failure on the part of police officers to take appropriate measures for prosecution of the riot cases is causing "avoidable delay in the trial"
Politics
The tussle for the state in 2022 will see a quadrangular contest between the Congress, the Shiromani Akali Dal, the BJP and the AAP
India
Delhi Sikh Gurdwara Management Committee chief Manjinder Singh Sirsa termed the act as "disrespectful" to their religion according to the Sikh code of conduct.