MCD Election 2017: Kejriwal, Sisodia cast their votes, urge Delhi to vote for cleanliness
Lt Governor Anil Baijal, chief minister Arvind Kejriwal and his deputy Manish Sisodia have cast their votes, and said people of Delhi should come out of their houses and exercise their franchise for a 'dengue and chikungunya-free Delhi'
Polling for the Delhi Municipal Corporation (MCD) is underway across the national capital, and Lt Governor Anil Baijal, chief minister Arvind Kejriwal and his deputy Manish Sisodia have cast their votes.
The Delhi municipal polls appear to be a triangular contest between BJP, AAP and Congress. More than 1.3 crore people are eligible to vote in the civic elections, spread over 13,000 polling stations across the city. Polling began at 8 am amid tight security arrangements across the city. People were seen standing in long queues in Delhi's Pandav Nagar area even as the pace of voting at some polling booths was slow.
Kejriwal, accompanied by his parents, wife and daughter, reached a polling booth in North Delhi's Civil Lines to cast vote. Kejriwal's daughter, Harshita, voted for the first time.
After casting his vote, he said the people of Delhi should come out of their houses and exercise their franchise for a "dengue and chikungunya-free Delhi". "I appeal to all the people to come out in large numbers and vote for chikungunya and dengue-free Delhi," Kejriwal told reporters here.
Asked whether the elections were a referendum on the AAP government's two-year performance in Delhi, he said, "We will see as the results will come out on Wednesday."
Baijal cast his vote at a polling station in Greater Kailash 3. Union minister Harsh Vardhan also voted in his Krishna Nagar constituency.
Sisodia, after exercising his franchise in East Delhi's Patparganj constituency, said that Delhi was voting against poor sanitation management. Attacking the BJP which has ruled the municipal corporations for ten years, he said, "If people are fed up with filth, dumps of garbage, corruption, people should vote against them."
Out of the 13,022 polling stations, police have declared 3,284 as sensitive and 1,464 as hyper-sensitive. There are over 1.1 lakh first-time voters. Also, for the first time in the MCD elections, None Of The Above (Nota) option has been made available.
There are a total of 1,32,10,206 voters entitled to exercise their franchise in electing councillors for the wards falling under the three civic bodies: North Delhi Municipal Coporation, South Delhi Municipal Corporation and East Delhi Municipal Corporation (64).
Voting will be held till 5 pm. Counting of votes will be held on April 26.
The Delhi State Election Commission has deployed ample staff to man its polling stations, some of which fall in outer Delhi areas.
The verdict of the elections will have political ramifications beyond the capital's borders and reshape the political equations here. BJP, which is seeking to retain the turf it has held for the last 10 years, has fielded all fresh faces from 267 wards. The party has projected for itself a tally of over 200 out of the 272 seats.
AAP and Congress too have claimed that they will cross the 200-mark. The AAP has fielded candidates on all 272 wards, while Congress has 271 candidates in the fray.
Incidentally, in May last year, bypolls to 13 wards were held, in which AAP had finished on top with five seats, followed by Congress with four and BJP at 3. One seat had gone to an independent candidate.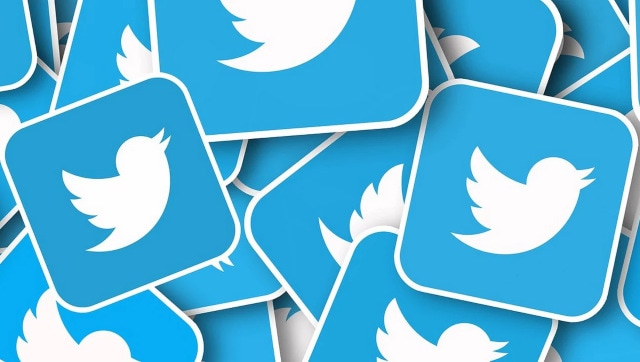 News & Analysis
The Delhi Police has sought details like the links shared on Twitter, accounts used to circulate such content, location and server details from where such content was posted, etc.
India
No respite for Delhi as moderate rains are expected to lash the city later in the day. The IMD has already issued a yellow and an orange alert for 1 and 2 August respectively.
India
The DMRC, till Sunday, was running trains with 50 percent seating capacity since 7 June when the services had resumed after a long hiatus