MCD Election 2017: Fear tampering with EVMs in Delhi polls too, claims Arvind Kejriwal
Chief Minister Arvind Kejriwal said on Saturday he fears '5 to 10 percent' EVM tampering in Delhi's civic polls and urged people to vote heavily for the AAP to defeat this.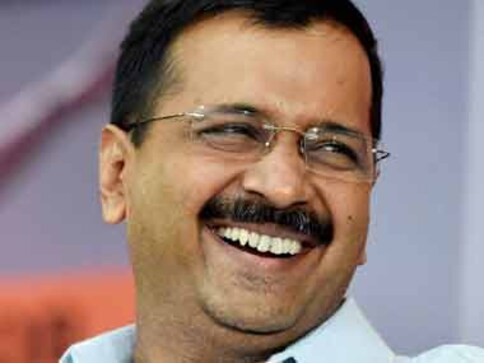 New Delhi: Chief Minister Arvind Kejriwal said on Saturday he fears "5 to 10 percent" EVM tampering in Delhi's civic polls and urged people to vote heavily for the AAP to defeat this. In an interview, the Aam Aadmi Party leader also accused the Modi government of trying to cripple state governments not with the Bharatiya Janata Party (BJP).
Saying he was "100 percent" sure EVM tampering prevented an AAP victory in Punjab, Kejriwal told IANS in an interview that this would be tried on Sunday too in Delhi's municipal elections. He said there were three reasons he feared Electronic Voting Machine tampering on Sunday.
"One, pre-2006 EVMs without security features are being used in Delhi; two, these EVMs have no VVPATs; three, the EVMs are coming from Rajasthan (where he said EVMs were tampered with).
"The only way to fail EVM tampering is to vote for the AAP on Sunday in huge numbers… People must defeat the EVM tampering."
Kejriwal denied he was complaining about EVMs because the AAP lost the assembly elections in Punjab and Goa.
"We did not make these allegations earlier when the BJP won in Maharashtra and Jharkhand. In the last four months, evidence is emerging of tampering … from Pune, Bhind, Dholpur, Punjab, UP."
He said the Election Commission's refusal to hold an independent investigation into any allegation had only increased the suspicion about EVMs. Kejriwal said the AAP would certainly respond if and when the poll panel invited it to check the EVMs.
"They have not invited anyone… Only stories are planted in the media. They first agreed to let us check the EVMs before the Delhi polls. Then they said they could be checked after the polls. Why not earlier?"
Accusing the Modi government of doing "everything to stop us from working", the AAP leader said his party wasn't the sole victim of such vindictive politics.
"In the whole country, BJP seems to have just one aim: if people don't vote for them, they won't let the governments function… Be it Arunachal, Manipur, Goa… They break governments… they lure MLAs.
"The tragedy is people who do now what Bhajan Lal once did are being painted as 'master strategists' while the parties which lose MLAs are blamed for the situation.
"Only we keep fighting and getting things done. Others are bending on their knees."
Kejriwal said the BJP-controlled municipal corporations had turned Delhi into a garbage dump in the last decade. "Now they want to cover up their 10 years of failure and corruption in the name of Modi."
If the AAP won the municipal polls, "we will start cleaning up Delhi on a war footing and we will make the city sparkle in just one year", he said.
"House tax will go. And in less than three years, Delhi will be free of dengue and chikungunya."
The municipal corporations, he said, had "more power, more responsibility, more departments and were more independent" than the Delhi government he heads.
Kejriwal denied he had stopped criticising Prime Minister Narendra Modi post Punjab and Goa.
And he insisted the only reason the AAP lost the assembly bypoll from Rajouri Garden this month was because voters were upset that the AAP MLA resigned to contest in Punjab. Kejriwal said the allegation that "I keep fighting" was without basis.
"I want to tell the people that Kejriwal fights for your rights. If I hadn't fought, power tariff would not have fallen; free water could not have been given; mohalla clinics would not have come up, minimum wages of workers and guest teachers' salary would not have gone up…
"I want to ask the people of Delhi… Should I fight for your rights or not? Let the people answer."
India
On the first day, Kejriwal and Mann will address public meetings at Gandhidham and Joshipura. On the second day, they will address public meetings in Surendranagar city and Khedbrahma town
India
Superintendent of Police Elamaran G said prima facie the matter seems to be that of suicide as the door was bolted from inside. Further investigation is underway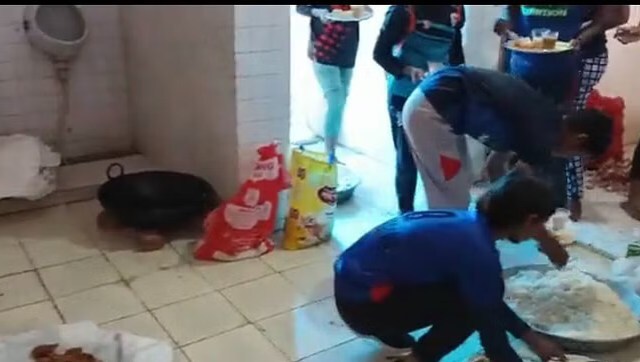 Sports
A purported video shows that food was served to kabaddi players in a toilet during a sports meet in Uttar Pradesh.