MCD Election 2017: How BJP, Congress, AAP manifestos stack up against each other
BJP, Congress and AAP have released their manifestos for the MCD election, and have all chosen to focus on issues they consider key to winning the critical municipal election
Elections to the Municipal Corporations of Delhi (MCD) take place in the National Capital on Sunday, as the Bharatiya Janata Party (BJP) seeks to clinch a third successive stint at the helm of Delhi's civic body. The elections are expected to be a tightly contested affair between the three major players in Delhi politics — BJP, Congress and the Aam Aadmi Party (AAP). All three parties have released their manifestos, and have chosen to focus on issues they consider key to winning the critical municipal election.
So the incumbent BJP has drawn heavily on the vision of Prime Minister Narendra Modi, banking on the same formula that contributed to its victory in Uttar Pradesh Assembly election earlier this year. The saffron party has also taken its cues from the Uttar Pradesh government of Yogi Adityanath, promising a set of populist measures it believes will hold it in good stead. The party, accusing the AAP-led state government of not releasing Centre's funds to civic bodies, has said it will bat for direct transfer of funds from the Centre to the municipal corporations.
On the other hand, Congress has focussed on youth, to help with both education and employment. The party has also promised to tackle poverty and infrastructure if it wins the popular mandate.
Aam Aadmi Party, which is in power in the state after winning the 2014 Assembly election on a zero-corruption plank, has used the argument again for the municipal polls. Apart from this, the party has also decided to focus on cleanliness, accusing the incumbent BJP leadership of doing nothing to clean the country's capital city.
Here's a look at what the three parties have promised in their election manifestos:
Key elements from BJP's election manifesto:
- BJP has said it won't levy any new municipal taxes and existing rates will not be hiked.
- The party has also said it will start a new scheme under which meals will be offered by the civic body for Rs 10.
- The BJP wants to ensure regularisation of sanitation workers, while also putting pressure on the AAP state government to regularise unauthorised colonies.
- Exemption from getting building plans approved for plots measuring up to 105 square metres will now be extended to plots measuring up to 500 square metres.
- Rs 10 lakh insurance cover for students studying in MCD schools and health cards for Delhi's citizens.
- Autorickshaw stands and taxi stands with restrooms for drivers.
- Issuing new licences to hawkers and street vendors under the Street Vendors (Protection of Livelihood and Regulation of Street Vending) Act, 2014).
Key elements from Congress' election manifesto:
- Congress has also promised to not impose any new taxes, and has said existing house tax rates will also be lowered. It has focussed on "effective collection" of taxes.
- Five lakh street vendors to be identified, registered and provided with licences. All temporary sanitation workers will be regularised in two years.
- Rs 2,000 crore would be earmarked for regularisation of unauthorised colonies and for the speeding up of their regularisation. The jhugdi jhopdi clusters would also be developed through in-situ rehabilitation, replacing the shanties by housing complexes.
- A Livelihood Security and Compassion Department (LSCD) programme will be launched, under which all 1,700 corporation schools will be brought directly under the MCD.
- Mandatory annual job fairs will be organised for all the corporation-run training institutes.
- Annual cultural programmes will be organised, while facilities like open air gymnasiums, floodlit badminton and volleyball courts, and coaching for football and cricket will be made available.
Key elements from Aam Aadmi Party's election manifesto:
- The Aam Aadmi Party has said its primary focus will be on eliminating corruption, which will turn the civic corporation's finances around.
- Civic employees' salaries will be regulated. Salary will be received on or before the seventh of every month.
- More sanitation employees would be recruited, while those on contract would get regular jobs. Desilting of nullahs will begin within one year if AAP comes to power, it said.
- No more landfills by 2019. Chikungunya and dengue to be completely eliminated in Delhi city.
- Will set up world-class hospitals and dispensaries. Free medicines and lab tests will be provided at civic-run hospitals.
India
Congress MP Ripun Bora claimed that the union minister's birthplace was Harinathpur in Gaibandha district of Bangladesh and he reportedly came to West Bengal for computer studies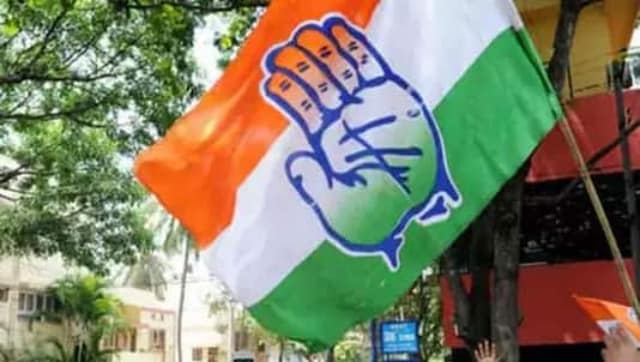 Politics
Demanding a court-monitored inquiry, Congress' Mallikarjun Kharge questioned if governments in Madhya Pradesh, Manipur and Goa were also toppled using the spyware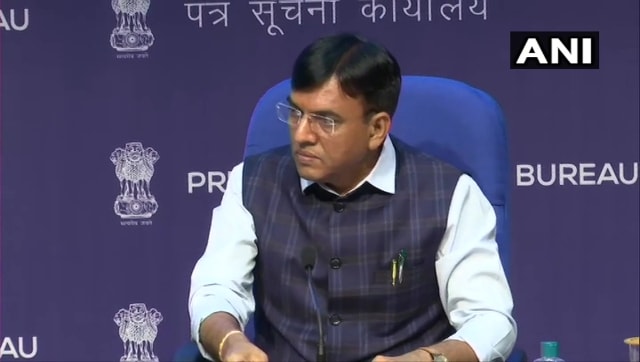 India
Earlier during the day, Rahul had tweeted in Hindi saying "July is gone, but the shortage of vaccine hasn't gone away" and used the hashtag WhereAreVaccines