MCD Election 2017: Exit polls predict huge win for BJP; AAP, Congress routed in Delhi
Exit polls reveal that the BJP wave sweeping across the country is set to continue, with the party expected to clinch the MCD elections as well.
The Bharatiya Janata Party (BJP) wave sweeping across the country is set to continue, with the party expected to clinch the Municipal Corporation of Delhi (MCD) elections as well, if exit polls are to be believed. Elections to the capital's civic body took place on Sunday, and votes will be counted on Wednesday. Exit polls reveal that the saffron party will clinch over 200 of the 272 wards in MCD.
An exit poll conducted by ABP News predicted that BJP will get 218 seats out of 272 seats. Aam Aadmi Party, which runs the state government in Delhi, was predicted to get 24 seats, while the Congress party was pegged to get 22 seats, said the exit poll survey.
The MCD is split into three parts — North, South and East — and the breakdown of how each part voted suggests that BJP's dominance was uniform, with the AAP and Congress having been routed convincingly everywhere.
In the 101-seat North Delhi Municipal Corporation, BJP was predicted to clinch 88 seats, while AAP and Congress brought up the rear with six and seven respectively.
In south Delhi, BJP is expected to win 83 seats, while AAP and Congress could win nine seats apiece. In the East, which is a smaller corporation with just 62 seats, BJP is still ahead of its rivals, with 47 seats, while AAP and Congress get nine and six respectively.
Meanwhile, the India Today-Axis poll gave the BJP a lead of between 202 and 220 seats. It said BJP would clinch between 78 to 84 seats in the North Delhi Municipal Corporation, while 79-85 in the south, and 45-51 in the east. It also put AAP and Congress neck and neck for second place, with the former just about inching ahead with 23-35 seats as against 19-31 for the latter.
The results are a clear indication that the BJP wave, which helped the party form governments in four states earlier this year, is far from ending. It would also confirm that this wave is not confined to national and state level elections, but extends to civic polls as well.
BJP Delhi president Manoj Tiwari expressed satisfaction with the results, and attributed it to Prime Minister Narendra Modi. "Exit poll results are according to our expectations," BJP president Manoj Tiwari told India Today. "Modi has won the hearts of people from sections of society. The BJP has taken all its decisions for the welfare of India while the AAP has looted citizens of Delhi."
Congress leaders avoided drawing conclusions based on these surveys, instead advising patience till 26 April, when votes will be counted. "These (polls) violate moral code of conduct. The results will come on 26 April. Let us wait till then," Congress leader Shakeel Ahmed said.
With inputs from PTI
India
The BJP national general secretary said that Karnataka must also think about bringing a policy to control population like Uttar Pradesh and Assam
India
Congress MP Ripun Bora claimed that the union minister's birthplace was Harinathpur in Gaibandha district of Bangladesh and he reportedly came to West Bengal for computer studies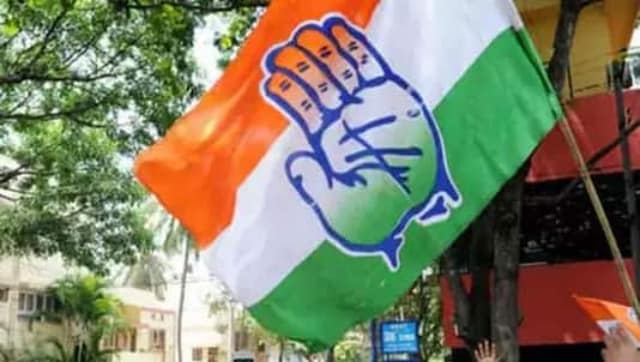 Politics
Demanding a court-monitored inquiry, Congress' Mallikarjun Kharge questioned if governments in Madhya Pradesh, Manipur and Goa were also toppled using the spyware