MCD Election 2017: Don't write AAP's obituary until the 2020 Assembly polls
Comparing the party's Vidhan Sabha performance with the MCD results is like comparing apples and oranges; they have different dynamics
India has a four tier governance model — gram & zila panchayats, municipalities, state governments and the central government. Elections are held for all these bodies at different points of time. All elections have different dynamics; key issues are different; and the role of party and candidate also varies.
Gram panchayat elections are very local, where the candidate's image plays a larger role than the party. In-fact, elections are not even contested on party symbols, although parties do back candidates. Even in municipal elections, local issues dominate, while the party plays a smaller role (though this is changing a bit in the Modi era). It's only in the state-level or national-level elections that the party's influence is more pronounced than the candidate's image. Larger issues dominate these elections and determine their outcome.
AAP's Performance in MCD 
What this means is that comparing a party's Vidhan Sabha performance to its municipal election results is like comparing apples and oranges. They have different dynamics. Just like there are different statistics for different formats of cricket matches — T20s, ODIs and Tests — and you can't compare a batsman's T20 average to his Test average, you also can't compare elections at different levels.
Similarly, when you analyse a company's financials, should you look at q-o-q or y-o-y comparison? It's an established norm that people compare quarterly results of the current financial year with same quarter results of the previous year (y-o-y), because of the prevalence of similar conditions then.
So if one says that Aam Aadmi Party has lost big in the recently concluded Municipal Corporation of Delhi (MCD) election, s/he is missing the point. AAP didn't even contest the 2012 MCD election, so how it can win or lose? Its tally has increased by 100 percent in the MCD! The BJP has retained Delhi's civic body, but AAP has made a sensational debut.
Moreover, by the same logic, BJP has lost seats across states where civic or Assembly elections have been held after the 2014 Lok Sabha polls. It can be said to have gained seats only in Manipur (600 percent), while its tally in Jammu and Kashmir was flat compared to Assembly leads from 2014. The range for decline in BJP's seats is anywhere between 5 percent to 100 percent. Maximum decline was witnessed in Tamil Nadu, Delhi, Punjab, West Bengal and Kerala.
Some may argue that looking at voteshare rather than number of seats won/lost would make more sense. By this calculation, BJP has lost voteshare in all states that have gone to polls after the Lok Sabha election, except Maharashtra, Kerala and Manipur.
After the poll results were declared on Thursday, Arvind Kejriwal made a mature statement, congratulating the BJP for its victory and assuring them of cooperation from his party for the development of Delhi. However, despite this, second-rung leaders of the party kept insisting about EVM tampering, blaming the party's loss on this factor.
Kejriwal is a sharp leader and is quick to learn from others. He has adopted a style now similar to Narendra Modi's. While Modi blasts gau rakshaks in his speeches, other leaders allegedly back such people and their wrongdoings. With this change in strategy, Kejriwal will adopt now a "holier than thou" image like Modi, and let subordinate leaders cause the EVM-related cacophony.
AAP needs to take some lessons from the MCD results, and move on. Nothing lasts forever in politics. When BJP can make a comeback two years after losing 95 percent seats (from 60 in 2014 to three in 2015), AAP can also make a comeback. However, it needs to be aware of the shark tanks in BJP, which may now try to poach MLAs away from the party and create an Arunachal Pradesh-type situation.
To sum up, it's incorrect to say AAP has lost the MCD elections. Comparing its 2015 performance with 2017 is not entirely correct. Comparisons if any can only be made in 2020, when Delhi goes for Assembly elections. In the meantime, key events which can have an impact on Delhi's politics are:
- EC's decision on disqualification of 21 AAP MLAs in an office of profit case
- Constitutional bench's decision of the Supreme Court in a Delhi state government vs LG case over their powers
Till then, both camps should just sit still. Scores are tied across all formats at 2-2 (AAP winning 2013 and 2015; BJP claiming 2014 and 2017).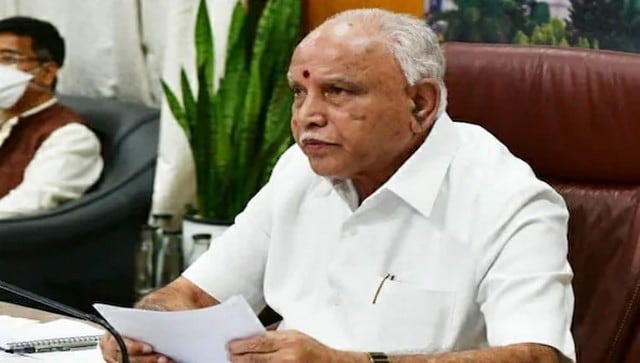 Politics
The 78-year-old Yediyurappa belongs to the older generation of politicians who started their service to the public as a teenager (in his case with the Rashtriya Swayamsevak Sangh) and did not hail from either a political or an affluent family
News & Analysis
Pegasus is a spyware suite sold by Israeli company NSO Group to "vetted government clients". It is used to compromise and conduct surveillance on targeted Windows, Mac computers, and also Android and iOS smartphones
India
The Maharashtra chief minister made this suggestion in a virtual meeting held by the prime minister on Friday during which he took stock of the coronavirus situation